It's always a good idea to have a look for better offers to save money on your bills, and with some of the best broadband deals usually advertised to new customers, Plusnet's current promotion is no different. This is your sign to switch broadband provider now.
You can bag Plusnet's Unlimited Fibre Extra broadband (opens in new tab) and pay just £24.99 a month across the 18-month period with no set-up charges insight. The best part? You'll get an £80 Plusnet Reward Card for free.
With average speeds of 66Mb, this package offers a superfast performance that is perfect for busy, large households. And while the monthly rate may not be the cheapest fibre broadband price available right now, with that £80 voucher - exclusive to Real Homes (opens in new tab) - it works out as the best value for money currently.
You can spend this £80 Reward Card both online and at most high street shops – just about anywhere accepting Mastercards. What are you waiting for?
---
Claim this exclusive Plusnet broadband deal: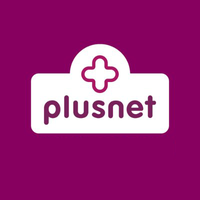 (opens in new tab)
The Plusnet Reward Card comes preloaded with £80 to spend online and in most high street stores that display the Mastercard logo, and can be claimed once you have got your broadband up and running.
Can't get Plusnet broadband in your area?
Type in your postcode below to find the best broadband deals in your area.
Read more: