Switching to the best broadband provider? Whether slow speeds are making your working (from home) life difficult, or, perhaps you want to score a broadband deal before the end of the year? Be sure to change to one of these reliable UK suppliers we've listed below.
We've chosen these broadband providers based on customer service, reliability, price, speed and contract length, while also considering their sign up fee. Make the switch before Christmas for lag-free festivities. And, if you are buying a package on sale, you'll be saving way into the next year.
Already know which provider you want to be with? Directly below you can click for sales info by each supplier.
Loading...
Who is the best broadband provider in the UK?
Why you can trust Real Homes Our expert reviewers spend hours testing and comparing products and services so you can choose the best for you. Find out more about how we test.
What speed do I need?
ADSL (24Mb and under) is great for small families who do a bit of web surfing and streaming HD video.
Fibre (around 38Mb) is a great option if there are two of you in your house who are reliant on the internet.
Faster fibre (50Mb+) is best if rapid, lag-free internet is a must in your home. Seamless 4K video streaming, lag-free social media scrolling, fast downloads and it can cope with several devices at once. In our opinion, this is the best broadband option out there.
Across a number of factors, BT takes the number one position in our list of broadband suppliers. While it isn't as affordable as some other brands out there, it is the UK's most popular choice for a reason. It regularly exceeds its average speeds, it offers a host of add-ons including speed boosters and TV packages and gives you access to all of its Wi-Fi hotspots across the country. If you don't mind paying slightly more, BT will be the choice to pick.
Who is the fastest broadband provider in the UK?
Virgin Media currently offer the fastest broadband deal in the UK at 516 megabits per second. This package is the Virgin Media M500 deal. Virgin Media, as a service, is widely available across the UK and they offer everything from broadband-only plans to broadband and TV, all with the option of adding line rental, too.
Best broadband providers in the UK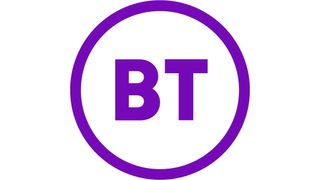 Features
BT has a few features going for it. All of its plans come with smart hubs, high-end security and strong customer service. BT, like a few of the plans below, offers both regular broadband deals and upgraded broadband and TV deals.
One of the factors that really help BT stand out is the frequency that it offers gifts. Almost every week it offers an add-on to its promotions including smart speakers, TV and Mastercards (Mastercards being the most popular of the added gifts).

Pricing
BT is by no means the cheapest provider out there. In fact, alongside the likes of Sky and Virgin, it is one of the pricier options available. But, that is mainly because it tends to have a lot on offer, with high-tech smart hubs, super fast speeds and other such features.
It is also frequently discounted through the Mastercards mentioned above, making the costs easier to digest. BT does, however, include set-up fees in its costs, a feature some other cheaper plans don't have.

Speeds
BT has a number of plans available. It's most popular options are an ADSL package and two fibre plans – Superfast Fibre 1 and Superfast Fibre 2. These two fibre plans are slightly faster than most other deals at a similar cost.
BT also has some faster Ultrafast plans if you've got the budget to spend and is planning on introducing a Gigafast plan soon (1GB average speeds internet), making it one of the most diverse providers in terms of speeds.
You can call 0800 783 5462 to buy a BT broadband deal over the phone.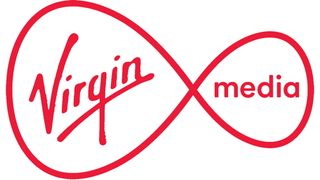 Features
If you like to get as much into your package as possible, Virgin could be ideal. While you're able to just get internet alone, Virgin also offers a wide range of TV add-ons and even in some cases SIM-only deals.
Virgin frequently includes free gifts like consoles, cashback, smart speakers and even on the odd occasion, glasses of wine!
Pricing
While it is one of the better providers out there for speeds, features and additions available on its plans, Virgin does come out as one of the more expensive options on the market, matching the likes of BT and Sky.

The lowest prices available will still find you placed in the mid-£20 a month mark and if you really kit our your package, you could see it rise as high as £70/£80 a month, once TV, SIM plans and additional gifts have been added.

Speeds
This is where Virgin excels. It offers some of the fastest broadband speeds on the market, with options going well into the 400–500Mb mark. Even with its cheapest plans, you're still getting some faster fibre speeds, in the 60–70 and even 100Mb mark.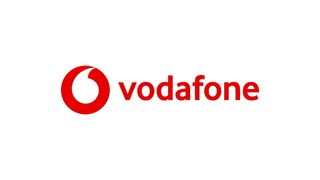 Features
Vodafone doesn't tend to offer any additional features with its plans. While you can pay an additional fee to include 4K Apple TV with your plan, Vodafone tends to keep all of its internet options limited to just speeds and the ability to make calls.
Pricing
Vodafone is frequently one of the cheapest options around when it comes to fibre internet. Its two cheapest plans can often come in below other popular cheap providers including Plusnet, Onestream and more.
If you happen to be an existing Vodafone customer, you can also cut your bills down by a further £2 a month, no matter which plan you choose.

Speeds
Vodafone only offers fibre plans, with two options especially standing out. These are Vodafone's 'Superfast Fibre 1' and 'Superfast Fibre 2' options. One fits in at the average 30–40Mb, the faster option lands in between 60–70Mb.
If you don't mind paying a bit more, Vodafone can offer plans that go all the way up to 900Mb average speeds.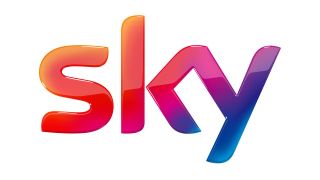 Features
Sky is one of the most feature-packed internet service providers out there. Where its customisation is most prevalent is in its TV add-ons. HD channels, sports packages, movie bundles, options for kids - you can pick and mix exactly the kind of internet package you want. And, like most other providers out there, Sky offers both ADSL and fibre internet options allowing you to choose both the speeds and prices you're paying.
Pricing
With so many features on-board, it is no surprise that Sky can very quickly rack up the bills. If you fill a package right out, you can easily pass the £100 mark. However, if you're just interested in internet, it will fall in place somewhere in the middle, cheaper than BT and Virgin but more expensive than TalkTalk, Vodafone and other more affordable providers.

Speeds
Like a lot of other options out there, Sky offers both ADSL and fibre. depending on what exactly you want. However, unlike most other options, Sky only has one fibre package meaning you really only have two speed choices.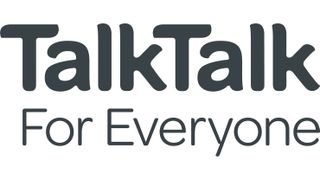 Features
TalkTalk isn't a very flashy internet provider, it offers ADSL and fibre plans and the ability to throw TV in there as well. Even with its most decked-out TV bundle, you won't be getting anywhere near what Sky or Virgin can get you.
However, it is also far cheaper than both of those options and unlike some other providers out there, TalkTalk promises no price rises during your contract.
Pricing
A lot like Vodafone, pricing is where TalkTalk shines the best. It often has some of the UK's cheapest prices across both its ADSL and fibre plans and often ends up discounting the costs.

Even when you start to include TV packages, call add-ons or speed boosts, TalkTalk is still one of the cheaper options out there, making it a great option for anyone needing broadband and TV deals on a budget.

Speeds
TalkTalk offers three seperate speed options - ADSL, Faster Fibre and Superfast Fibre. These work up in small speed jumps with the first being around 10-15Mb, the second around 30–40Mb and the final jumping up to around the 60–70Mb mark.
You can call 0808 108 0354 to speak to someone at Talk Talk.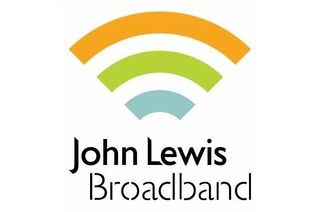 Features
John Lewis Broadband, although a lesser-known provider than others, offers great basic broadband options. They have three packages up for grabs, all of which come with evening & weekend calls – or the option to upgrade to anytime calls or international calls – as well as £0 setup fees. More often than not, John Lewis broadband also gives away free reward cards that can be spent in John Lewis or Waitrose, too.
Pricing
John Lewis' standard pricing starts from around £20 per month. You can pay more to upgrade your phone line. While these prices are cheap, it's worth noting that unlike other providers, John Lewis Broadband rarely have a sale on.
Speeds
There are three speed options on offer from John Lewis broadband. Unlimited broadband is 10Mb average, Fibre broadband is 36Mb average and Fibre Extra Broadband 66Mb. Unfortunately, John Lewis Broadband does not offer anything faster than this.
The best broadband providers in the UK
Best broadband provider: BT
Best broadband provider for speed: Virgin Media
Best broadband provider for affordable broadband: Vodafone
Best broadband provider for TV and broadband: Sky
Best broadband provider for affordable broadband and TV: Talk Talk
The best broadband provider for basic packages: John Lewis Broadband
How to choose the best broadband provider?
TV available?
If you're after a broadband-only deal you can skip this part, but if not, it's useful to narrow down broadband suppliers based on whether they offer TV services, too. Some do not while others offer several different package options. Also, consider how many channels they can provide.
Sign up fee
Something to bear in mind is that lots of broadband providers have a setup fee. This is for activating your services and sometimes even covers postage and packaging for your new broadband box. Sometimes, broadband providers have deals on, wiping their sign up fee while selected broadband providers – Vodafone, John Lewis Broadband, Talk Talk – have no fees.
Contract lengths
If you're living in a short term rental, be sure to consider the contract length of your new broadband deal. You don't want to end up paying for broadband you're not using. On the flip side, if you've managed to bag a cheap deal, try and get it on a very long contract – 24 months maybe – so that you pay a cheaper price for longer. Some broadband providers even offer a contract-free monthly rolling option.
Highest speed available
Depending on how many people and devices are in your household as well as how reliant on the internet you are, it's useful to know which providers offer the highest speeds. Vodafone offer a whopping 900Mb through one of their packages, while several other providers only offer up to around 60 megabits per second.
Which broadband providers are available in your area?
Type in your postcode below to see which broadband providers are currently serving your area.
Loading...
Also see: