Buying the best broadband deal ahead of Christmas? Smart idea. Whether you don't want weak Wi-Fi over the festive period, or, perhaps you want a package that includes TV channels so you can watch Christmas films? We can help find you the best offers on the web, whether you want to switch to one of the best broadband providers in the UK or you aren't fussy. We've found deals from BT, Virgin Media, TalkTalk, Vodafone and more.
Use the links below to navigate this page, or just keep scrolling for the deals.
Broadband comparison chart
Pop in your postcode below to find the best broadband deals in your area. You can filter to your preferences, too, whether you want a phone line included or not, or if you are set on a particular provider.
Loading...
The best broadband deals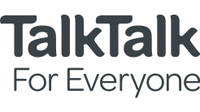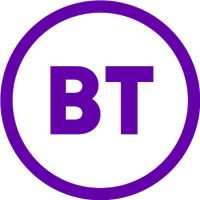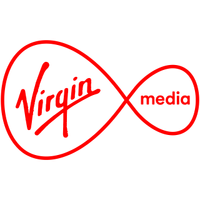 How many Mbs do I need?
Megabits per seconds: explained
ADSL (24Mb and under): The speed of standard ADSL is set at up to 17Mb, which means a maximum download speed of around 2.1MB per second. Ideal if there's only a couple of you in the household and your internet activity is low.
Fibre (around 38Mb): At more than double the Mb of ADSL, this is a great option if there are two of you in your house who are reliant on the internet, however, price-wise you'll find that Fibre broadband packages and Faster fibre broadband packages are very similar.
Faster fibre (50Mb+): You'll pay a premium for the fastest broadband speeds out there, but it's worth the spend if rapid, lag-free internet is a must in your home. You're looking at downloads in excess of 6MB per second, which equates to seamless 4K video streaming.
Internet speed is measured in Mbs – this stands for megabits per second. The higher this number, the faster you will be able to surf the web and upload and download content. While there is no definite answer to what broadband speed is the best to buy, we can help you choose depending on your household size. Not sure what speeds you currently have? Use our broadband speed test to check. From there you can choose whether you need a faster connection or not...
Usually, the price difference between ASDL and Faster Fibre is minimal – we're talking just a few pounds extra per month – so it's definitely worth paying more for double or triple the average speeds. See below for a quick rundown of what's on offer for August 2020. Keep scrolling for the top three broadband deals to buy.
Can I buy broadband over the phone?
Yes, you certainly can. If you'd prefer to talk to someone over the phone about your new broadband deal, use the numbers below:
BT broadband: 0800 783 5462.
TalkTalk broadband: 0808 108 0354.
EE broadband: 0800 079 0075.
Plusnet broadband: 0808 168 5438.
What to consider when choosing a broadband package
Availability
Surprisingly, in this day and age, super fast fibre broadband isn't available nationwide, and you may live in the 10 per cent of UK households that don't benefit from the speediest internet. The quickest way to find out if you can access it is by entering your postcode in our comparison chart at the top of this page. If you're faced with several options, you're in luck. If no results show, then you'll have to stick to ADSL for now.
Contract length
For the most part, you don't get much of a choice as to what contract length you'll be signing up for. Usually, contract lengths span 12 or 18 months. When your contract comes to an end, be prepared for your monthly tariff to be hiked skywards as most of the prices you'll see are reduced introductory offers. On that basis, 18-month offers can sometimes be advantageous.
For complete commitment-phobes, a few providers offer rolling 30-day internet plans. Handy if you're renting or know that you'll be moving house within the year. But you will usually be penalised with higher upfront activation costs.
Line rental
Want landline calls included in your new broadband deal? The majority of broadband packages include free evening and weekend calls, but be sure to check before buying. If not, there'll always be an option to add line rental for a small monthly price.
Upfront fees
Some broadband providers charge an upfront price for starting a broadband contract with them, this usually includes the price of your new broadband box that they'll send to you. Some providers do offer this service for free. Also be wary of postage and packaging fees, too.
More broadband deals: