Buying the very best BT broadband deal should be easy with a little help from us. BT quite often have offers on, with free BT Reward Cards up for grabs with up to £120 on them. And, it's currently a very smart time to change broadband provider as the year comes to an end. Let's not forget that BT is the very best broadband provider in the UK so you should have zero issues or problems after switching, too. BT also guarantee a strong connection everywhere in your house – whether you are working from home in your new office or watching Netflix in your bedroom...
The very best BT broadband deal for December 2020 is BT's Fibre 1 package – see more info below.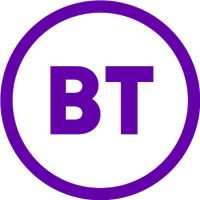 Can't get BT where you live? Head to our best broadband deals page for more great offers. If you'd prefer to opt-in over the phone, call 0800 783 5462. We've popped the very best BT broadband deals below so you can check them out now. Keep scrolling and type in your postcode below for more.
BT broadband deals in your area
Type in your postcode below to find the best BT broadband deals in your area. These packages range from broadband-only to broadband + TV, and some even include line rental, should you want it.
Loading...
BT broadband know-how
Although BT's bottom line price tends to be a bit higher than other providers – all of which you can check on our overall best broadband deals page – some of the perks it frequently offers can make BT equally good value in the long run. Think free activation promotions, hefty pre-paid Mastercards and as much BT Sport access as you can handle.
What is a BT Reward Card?
Simply a pre-paid credit card you can use anywhere that accepts Mastercard, the BT Gift Card is chip and pin instead of contactless. You shouldn't be stuck for choice in terms of places to use it, as around a million retailers and restaurants around the world accept it. Just remember to claim your Gift Card within three months, otherwise you may lose out on the money.
More expert advice:
Why you can trust Real Homes Our expert reviewers spend hours testing and comparing products and services so you can choose the best for you. Find out more about how we test.