Pinterest's most popular Christmas trends have been revealed, and there are some surprising new additions to the list.
This festive season seems to have come earlier than ever, with many of us already stringing up the festive lights. With everything from window displays and natural decor to gonks, the list is sure to spark some fun Christmas decorating ideas of your own.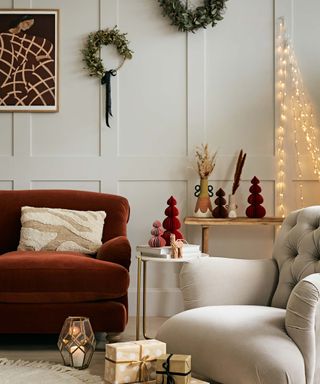 WeThrift is a discount and promotions website. It helps shoppers save money when buying from a range of brands online.
Interiors experts at WeThrift have used Pinterest trends data to work out which Christmas trends we've been adding to our mood boards this year. And it looks like toned down ornaments, natural tones and window displays are proving particularly popular this year.
Pinterest most popular Christmas trends
1. Window displays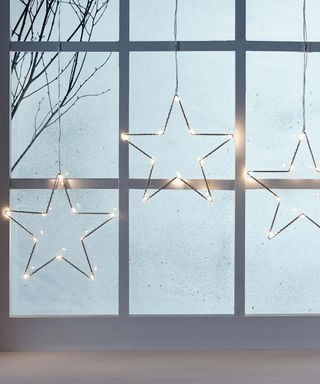 Window displays stole the top spot as the most pinned festive trend. Searches for Christmassy window displays have seen a percentage increase of 4,000 on Pinterest since January 2021.
Creative Christmas window displays will make your home look festive and cozy. Try snowflake stickers, twinkly lights or garlands to give your windowsills a merry makeover.
2. Christmas Wreath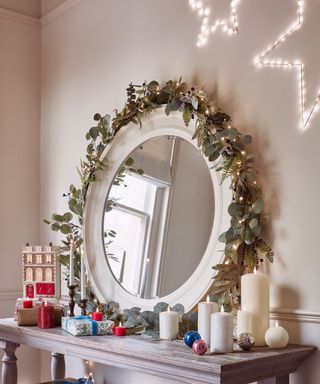 Next on the list are classic Christmas wreaths. Now more than ever, we're decorating our homes for Christmas with wreaths, whether you DIY it with fir, berries, dried oranges and lights or order one online.
Experiment by placing one on the wall as you would a mirror or framed print to add a festive feel to any blank walls.
3. Boho Christmas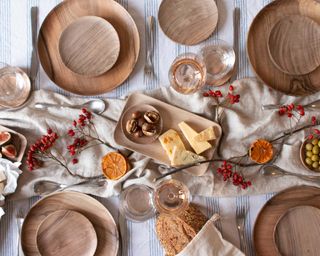 Many people will be incorporating natural ornaments, woods and electric patterns to their festive decor for a Bohemian feel. This free-spirited design style works well with a color scheme of earth tones paired with metallics.
Boho decor offers a chance to play around with unexpected materials and textures with plenty of tassels, wicker and rattan.
Other top Christmas trends
Minimalist Christmas tree - 2600%
Christmas lanterns - 1833%
Natural Christmas decor - 1750%
Scandinavian Christmas - 1233%
Nutcracker - 651%
Dried orange decoration - 366%
Gonks - 300%
The anticipation for Christmas feels much greater after quiet celebrations last year. We're excited to decorate our homes in all the festive decor we can get our hands on.
Out of the top trends, we're particularly keen on trying natural festive decor with more sustainable options like paper decorations, and we'll be hanging the biggest wreath we can find.