These online garden centre deals from YouGarden will help you transform your garden this autumn and winter – without actually needing to go to a garden centre. While going to garden centres was a lifeline for so many of us during the spring lockdown, visiting them in the pouring rain and cold is less fun.
However, autumn is a busy time for gardeners, with lots of opportunities to add seasonal colour and prepare your garden borders for spring by planting spring bulbs. So, it's very handy that YouGarden have great deals on a wide range of garden plants right now, just in time to make an impact in the garden while it's still warm enough to want to spend a weekend gardening.
Without further ado, here are our favourite picks from the YouGarden sale.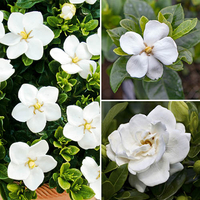 (opens in new tab)
Hardy Gardenia Collection | £29.97 £14.97 (opens in new tab)
Who knew hardy gardenias were a thing? We adore gardenias at RealHomes, but the downside with most gardenias is that they're very sensitive to cold weather. Not these guys – the three gardenia species in this pack are hardy up to -10 degrees! Use them to accent a patio or decking area – you'll be amazed by their intoxicating smell and beautifully sculpted blooms.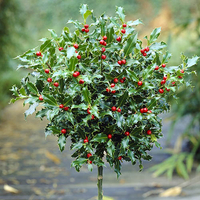 (opens in new tab)
Pair of Standard Holly Trees with Gold Planters | £74.96 £49.96 (opens in new tab)
One of the prettiest native plants, holly makes a big impact in the garden and is very low-maintenance. This pair of handsomely shaped holly trees comes in their own planters – a readymade front garden display for the festive season.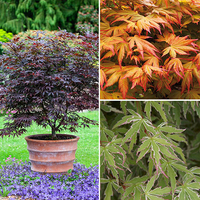 (opens in new tab)
Japanese Maple Acer Collection | £29.97 £19.97 (opens in new tab)
Acers are excellent, low-maintenance plants for any garden, but they do especially well in gardens that are sheltered and partially shaded. In autumn, their foliage turns spectacular shades of orange and red. You get three different acers in this pack, each with its own distinct leaf shape. Lovely.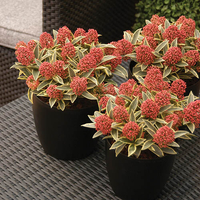 (opens in new tab)
Japanese Skimmia japonica 'Magic Marlot' | £19.99 £7.99 (opens in new tab)
Skimmias are another excellent choice for winter colour: they start blooming in autumn and produce gorgeous red berries in winter. Hardy and low maintenance, they're great plants for shady areas in the garden.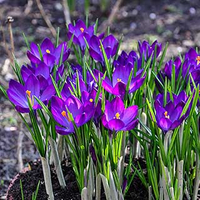 (opens in new tab)
3 for 2 on spring bulbs (opens in new tab)
Want plenty of flowers in your borders come spring? The time to plant your spring bulbs in now. Choose from tulips, daffodils, crocuses, hyacinths, iris, and more.
Read more: