Ring the alarm! Phone a friend! Text everyone you know! The New Year is right around the corner, and if you're anything like us? You're more than excited. 2020 was awful and felt like an eternity, and by now, we're more than ready to forge ahead and turn the page and start a new chapter, and our homes are too.
So, if you're looking to start 2021 off on the right note? It's time to be out with the old, and in with the new— new home accessories, that is. The only way to give your living space the fresh update it so desperately needs is by ridding it of all the old worn-out items currently occupying your space.
Oh, and if this sounds like something of interest? Great, we're here to help.
From sweet-smelling scents to bedding bundles, we've rounded up 13 new home accessories every room of our home doesn't just want but needs. Add any (or every) one of our suggestions into your home, and we're confident 2021 will be better than ever!
1. A brand-new desk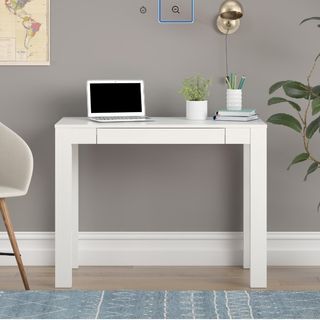 Mainstays Parsons Desk, White for $59.90, at Walmart
Let's start this year off on the right note: with a brand-new desk. This affordable option Is available in two sensational shades — black oak and white – and includes a single drawer to keep all of our most coveted ideas safe and sound.
Pro tip: Add a bottle of spray paint to your cart to elevate this desk even more and make it more in-line with any higher-end version.
2. This designer dupe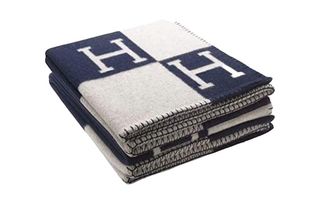 3. This customizable mug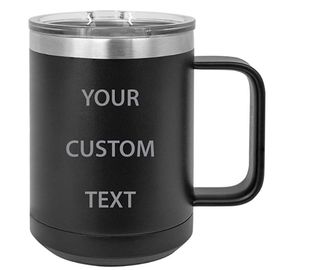 Personalized Insulated 15 Oz Coffee Mug for $27.95, at Amazon
Are you tired of your loved ones stealing your go-to mug? This 15oz mug will put an end to that. Thanks to the customizable feature, users can mark their territory with their name, and the only thing better that? This mug is insulated — and will keep your drinks hotter than ever.
4. This soda streamer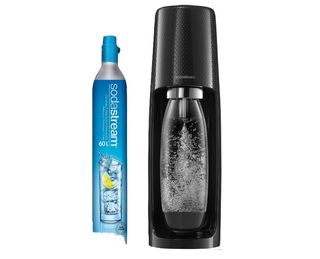 SodaStream Fizzi Sparkling Water Maker l Was $85.19, Now $86, at Amazon
Any soda-lovers looking to kick their sugary habit at the start of the new year? If so, this soda streamer is for you. With one push of a button, this energy-efficient Co2 cylinder carbonates up to 60 liters of water, making it the fizzy delight you need.
5. This wine purifier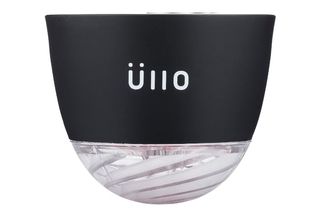 6. This sweet-smelling diffuser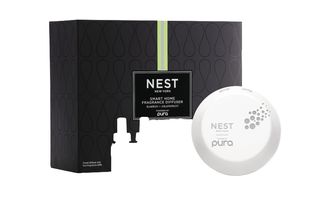 Nest New York x Pura Smart Home Fragrance Diffuser Set for $85, at Sephora
This smart diffusion allows you to control scent schedule and intensity from your phone. The geo-location technology immerses your home with notes of flowering bamboo, mingled with a variety of white florals, sparkling citrus, and fresh green accords the moment they step foot into any room. Factor in the fact it covers up to 1,000 square feet and holds two vials that last up to 700 hours? It's impossible to resist this diffuser set.
7. This perfect pillowcase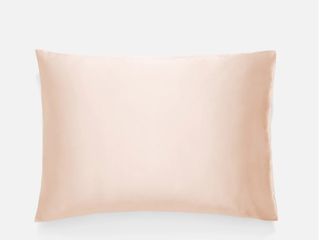 Mulberry Silk Pillowcase starting at $59, at Brooklinen
Many believe that sleeping on a silk pillowcase protects skin and hair from friction damage, and if you're looking for one of the best options on the market? This luxurious Mulberry silk pillowcase ranks high on our list. It's naturally cool to the touch while possessing a breathable yet insulating fabric that's suitable year-round.
8. This bedding bundle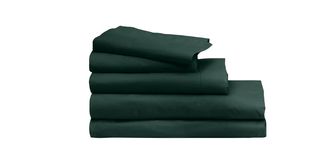 Percale Sheet Set + Duvet Cover starting at $208, at Casper
So you've found the best mattress and mattress topper, but you're now in the market for the best bed sheets, and in which case you've come to the right place. This Casper bundle includes both percale sheets and a duvet color and is made from 100% organic cotton. Together, both items are as soft and cozy as ever and are suitable year-round.
9. This record player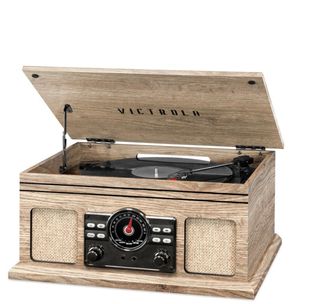 10. This smart toaster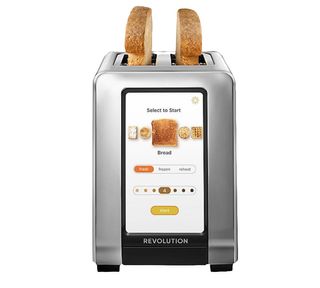 Revolution Cooking R180 High-Speed Smart Toaster in Chrome for $299, at Bed Bath & Beyond
Similar to any microwave or coffee machine, our toasters are used just as frequently, and most times are the first to go. Instead of investing in yet another cheap version, let's go ahead and splurge on a worthwhile one: this robotic option. It offers users full control over the temperature, the item they're cooking, and even features preset buttons too!
11. This stoneware set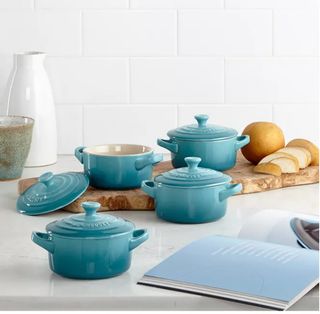 12. This pot and pans set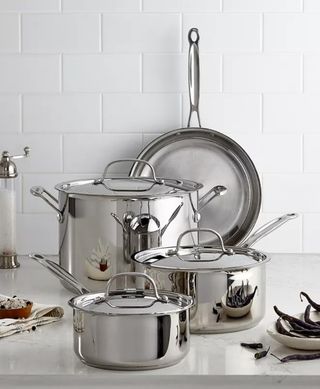 Cuisinart Chef's Classic Stainless Steel 7 Piece Cookware Set l Was $199.99, Now $99.99, at Macy's
Love the idea of upgrading your cookware sets, but need a version that includes pots and pans? Not a problem! Turn your attention to this 7-piece stainless steel set. Every piece offers a brilliant mirror-finished 18/4 stainless steel construction that won't react with food and aluminum-encapsulated bases for fast, even heat distribution. Plus, there's even a lifetime warranty!
13. This multi-functional bookcase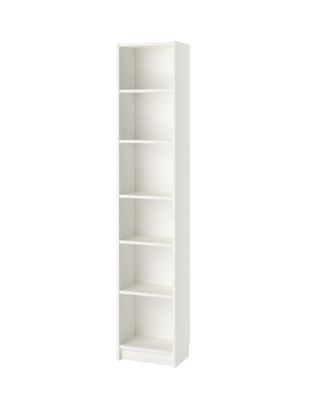 Billy Bookcase, 15 3/4x11x79 1/2 " l Was $49.99, Now $39.99, at Ikea
Anyone looking for a multifunctional shelf that can hold anything from books to shoes, and even plants too? If so, the Billy Bookcase is the unit for you. With so many different ways to use this shelving unit, it's the affordable investment you should be making.
Still, want more? Check out these additional home accessories suggestions below: