Interior designer Nate Berkus has shared his secret weapon for keeping his busy family home clean. Over on Instagram, the HGTV star – who you may know from The Nate & Jeremiah Home Project – came clean about his love for magic eraser sponges.
In a reel posted last week, Nate Berkus cleans painted walls in his rental flat using one of these handy cleaning tools that get rid of all kinds of stains and scuffs. They're a bit like the Tide to Go stain pen but for your home, and they have a much bigger surface area.
Nate Berkus' wall scuff removal tip
Nate and his family are currently renting while they wait for some renovation work to be completed on their home. In a humorous video, that you can watch here, the TV personality praises a heavy-duty stain-removing sponge.
He doesn't mention any brand names, but the white sponge looks a lot like the Mr Clean Magic Eraser, at Amazon. Those are sold out right now, but the original Magic Eraser is still available at Amazon. 'This is our rental,' Nate says, speaking to the camera.
'It is my goal that this house looks exactly the same as the day we moved in when our family of four hands it back to the owner and moves to our forever home. So, because of that, I walk around with an eraser basically every single day wiping off every single mark from me, Oskar, Poppy, and definitely from Jeremiah.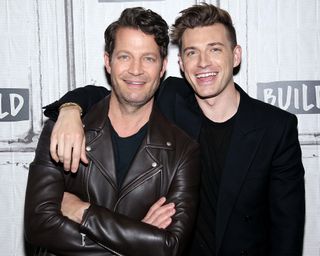 'Is it an obsession? I don't think so,' says Nate.
These erasers are good for cleaning stains caused by burnt-on grease, crayons, soap deposits, and dirt with just a single wipe. Fans of the magic eraser sponge say it's amazing for cleaning baseboards (skirting boards) too and removes years of grime quite easily.
They can also be used on bathtubs, washing machines, and light switches. HGTV star Jenny Marrs from From Fixer to Fabulous commented, 'I have the same obsession.'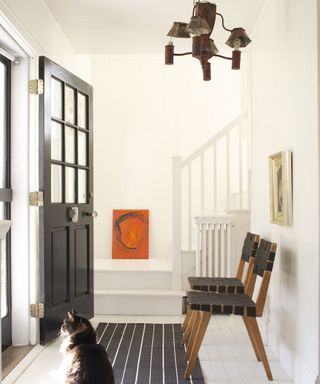 Other followers rushed to comment that they also think it's one of the best cleaning products ever invented.
Some said that the magic eraser removes paint from the wall and can leave behind marks. This seems to be a problem if you have matte or 'flat' paint on your walls, so test in an inconspicuous spot first to avoid unwanted marks.