Growing plants in pots - or as it's recently been dubbed, pot-scaping - is a fantastic option for those in urban spaces. Gardener and writer Monty Don has revealed a rule for growing plants that need different conditions together in the same pot, and it's all about planting with the seasons.
Some plants will grow happily side by side because they like similar levels of nutrients, moisture and sunlight. For example, delicate lobelias spilling out of a window box, tucked between bushy lavender makes for a lovely purple display.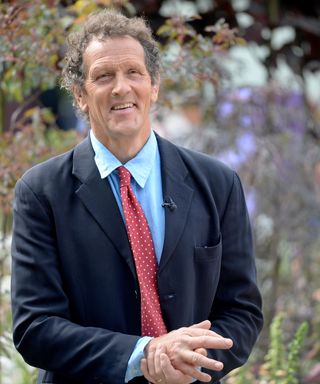 But not all combinations are such happy ones when it comes to container gardening. On a recent episode of Gardener's World, Monty plants up a large pot with a range of cool colored plants - including the highly incompatible rosemary and fuchsia.
He also planted up cobaea, on a large support, and helichrysum. For many gardeners, growing herbs alongside fuchsias will sound like a terrible idea - a fact which is not lost on Monty Don.
'Now, I have to admit, these are plants that aren't, strictly speaking, compatible,' he says. 'If this wasn't a pot, I wouldn't plant them together.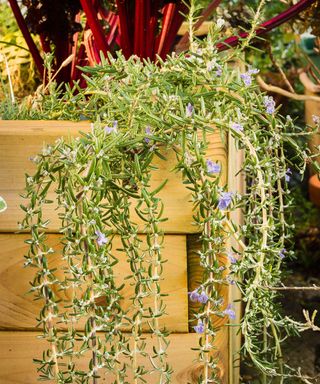 'But, for a late-season pot, it doesn't matter,' Monty says. 'They'll both be fine until October or November when the whole thing will be deconstructed anyway.'
The popular gardening broadcaster acknowledges that shade-loving perennial fuchsia does best in slightly moist conditions, with moist air and cool temperatures. It has very little in common with the Mediterranean herb rosemary, which grows best in full sunshine, poor soil and doesn't need very much water.
The key thing is, these plants will be left to grow together in the same pot only for a short while. With the end of the summer upon us, the heat is slightly less extreme, meaning the fuchsias won't need quite as much water as usual - good news for the rosemary.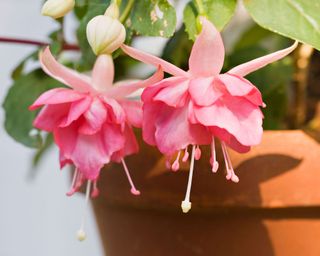 You can in fact grow incompatible plants together, as long as you are happy to change things up with the seasons - much like we might plant up hanging baskets with the arrival of spring. Plants growing in containers, like rosemary and fuchsias, can easily be separated and put into borders as time goes on.
Large containers make for a striking display of color, foliage and fragrance - making them a brilliant small garden idea. They can make a big impact when combining multiple plants, some cascading down the edge of the pot and others growing tall.
Having an ever-evolving display, as Monty Don demonstrates, means you can afford to bend the rules a little.