Monty Don is a famous writer, gardener, and a familiar face on TV as the host of the BBC's Gardener's World. He has also appeared in a range of other shows - here we take a look at the life and career of the prolific journalist and broadcaster.
What age is Monty Don?
Monty Don was born George Montagu Don on July 8th, 1955 in Iserlohn, West Germany. This makes him 66 years old.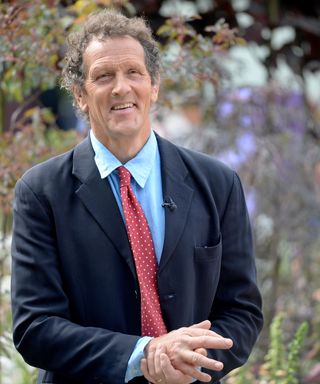 Having grown up in a village in Hampshire, he went on to study at Magdalene College, Cambridge, and was the Observer's gardening editor from 1994 until 2006. He has written countless books on gardening, providing advice from his personal experiences, and sharing his view that gardening is the secret to living well.
Unlike other famed gardeners like Alan Titchmarsh, Monty Don has never been a professional gardener. Since around the age of 7, he has simply enjoyed making a garden and growing vegetables for his own enjoyment - and has inspired so many amateur gardeners to do the same.
In 2017 book Monty Don Down To Earth, he writes says 'I have had a very fortunate life. I have made gardens with someone that I love and this has brought me great happiness. You need luck to be happy. But make a garden and you increase your chances.'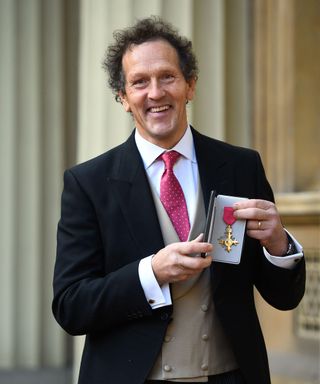 His latest book isThe Complete Gardener: A Practical, Imaginative Guide to Every Aspect of Gardening, on Amazon. Monty has also been working in TV for over thirty years, and in 2018 he was awarded an OBE.
Monty Don is often seen donning a scarf, and speaking in a recent interview on podcast Fortunately... With Fi & Jane, he mentioned that he often wears the same scarf all the way through recording for a TV show to help with continuity.
Who is Monty Don's wife?
Monty Don is married to author and jeweler Sarah Don, whom he met while studying at Cambridge University. The pair ran a costume jewellery company together in the 80s.
Monty and Sarah tied the knot in 1983 and live in Herefordshire. They have three children, Freya, Tom and Adam, and a grandson called George.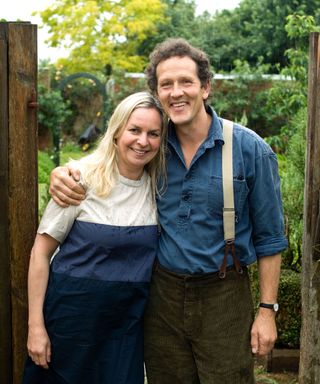 Where is Longmeadow from Gardener's World?
Monty Don's beautiful garden spans two acres and is divided into several distinct areas. These include the jewel garden, writing garden, herb garden, and cottage garden featuring a topiary Nigel in memory of his golden retriever loved by his family and Gardener's World viewers alike.
The well-loved gardener has spoken about his experience of depression over the years, and when he suffered a stroke in 2008 it led him to take a break from work. He has described gardening as his 'cure.' Follow Monty Don on Instagram where he is @themontydon.
Our favorite gardening tips from Monty Don
The horticulturalist has 50 years' worth of gardening experience and knowledge, but there are a few tips we think are particularly useful.