Color and fragrance are two key things to consider when planning out your garden plot. While many of us naturally gravitate towards vibrant reds, pinks and purples, it's well worth incorporating some more subtle, pale-colored flowers, too.
Writer and broadcaster Monty Don revealed that these more neutral-toned blooms will make all the difference in your garden. Why? Because they are the key to having lots of beautiful evening fragrance.
So, if you're currently brainstorming garden design ideas, take a moment to think about where you will spend the most time in the evenings, and plant accordingly.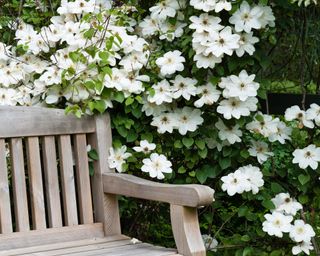 In a short video on the Gardener's World website, Monty Don reveals that planting plenty of pale flowers will help create this rich aroma come evening. 'White, creams, pale yellows - these are colors that are more visible at night, so they, therefore, attract evening pollinators,' he says.
'So the plant is pulsing out scent to bring them in - and hopefully we can have the benefit of that.'
If you're lucky enough to have an outdoor living space or a pergola in your garden, try some clever planting and your lazy evenings will have the added bonus of gorgeous scent.
Clematis, honeysuckle and white peonies are excellent options, as well as jasmine. However, it's important not to get too carried away.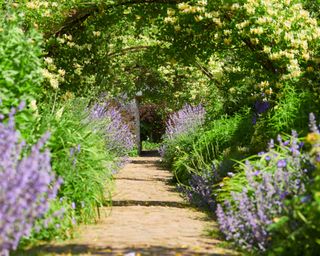 Monty Don likens too many scents in the garden to emptying out lots of perfume bottles, meaning that no single fragrance can be enjoyed. 'Try and select what you like, and limit your choices,' he advises. 'You don't want to be bombarded by conflicting fragrance.'
As Monty mentions in the clip, it's a good idea to approach fragrance in a similar way to color in our gardens, selecting a key few for an impactful and cohesive garden.
You can also invite heady fragrance into your space with green plants such as scented leaf pelargoniums, and lemon verbena.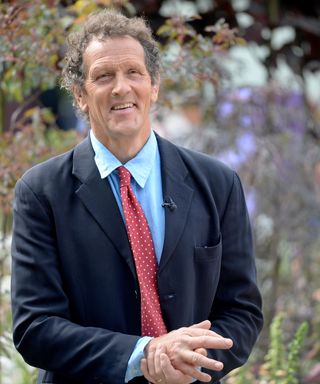 Pale flowers are a lovely addition as they will also do a world of good for the bees. When it comes to how to create a bee-friendly garden, purple flowers will also help, from lavender to foxgloves.
On your next trip to the garden center to pick up some plants for late-summer color, don't forget to browse the whites, creams and yellows...