On Friday, Kim Kardashian filed a trademark for KKW Home, a line of housewares that'll include goods like "gifts, general consumer merchandise, bath and shower products and accessories, bedroom furnishings and accessories, and home furnishing and accessories," according to a report by People.com.
Back in February, the reality star's home with husband Kanye West appeared in Architectural Digest, and made headlines for its neutral, starkly contemporary style; a look that AD described as a "futuristic Belgian monastery," and Kardashian puts as simply "minimalist."
We'd imagine KKW Home would be filled with similarly no-frills designs (with a luxury bent of course). Here, we've rounded up a quick collection of our own, which is basically what we're picturing for Kim's housewares collection.
Check out our deals hub for more of our favorite product roundups for the home.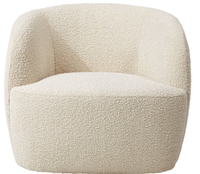 Gwyneth Chair | $899 at CB2
Gwyneth Paltrow's Goop x CB2 collection feels very on brand for Kim Kardashian, too, with the oversized, slightly surreal silhouettes and nubby fabrics. The shape of the chair is evocative of a number of Royère pieces in the Kimye compound. We're calling it: The Kim chair is going to be the next Gwyneth chair. That is, if she decides to add furniture to her home collection.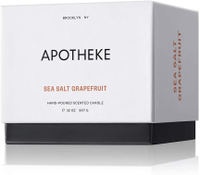 APOTHEKE Luxury Scented 3-Wick Jar Candle| $64 on Amazon
This Sea Salt Grapefruit candle from Apotheke is one of our top home fragrances because it reminds us of the lobby of a luxury resort. Which seems like something Kim would enjoy.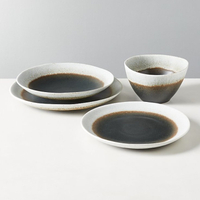 Jia Dinnerware | $9.95 - $11.95 at CB2
CB2's Jia dinnerware is reminiscent of Kardashian's organic-inspired dishes, which she displays neatly on open shelving in her kitchen.

One-arm sconce | $149 on Amazon
If KKW Home dabble in lighting, we can definitely see a piece like this in the mix. This Serge Mouille-inspired sconce is reminiscent of the one in the Kardashian-Wests' office space.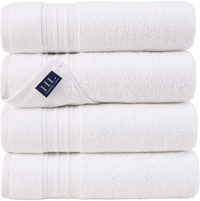 100% cotton white bath towels | Was $49.99, now $39.99 at Amazon
Keeping in line with Kardashian's neutral aesthetic, we'd imagine her bath collections to be full of simple white linens like these all-cotton bath towels.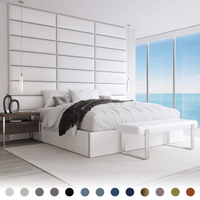 Vänt Upholstered Wall Panels | $199 for four on Amazon
These upholstered wall panels turn your entire wall into a dramatic headboard, a similar look to the one Kardashian currently has at home. For a more minimalist look, we'd keep the panels to the lower half of the wall and station a simple white platform bed in front of it.
Read more: