Raise your hand if you're cooking skills are more Kitchen Nightmare than Top Chef? A few of you — great, I'm not alone.
It doesn't matter if I have the best blender or the best non-stick cooking pan or how many kitchen gadgets I have stocked in my kitchen. When it comes to serving up meals (no matter how simple they may be), my level of expertise is underwhelming.
Nevertheless, I still try — and that's how I found myself once more in my kitchen, testing out a handful of brand-new kitchen gadgets from Amazon Launchpad. Only this time, I knew better, and instead of looking for the latest and greatest items on the market, I gravitated towards ones that were top-rated and highly favored.
Instead, these kitchen gadgets doubled as life hacks, which was something I desperately needed. These items solved a slew of current kitchen-related problems I was facing — and the verdict? I was surprisingly pleased.
One kitchen gadget ended my non-zip baggie struggles, whereas another solved how to stop overspending at Starbucks.
The magic of these items was honestly endless — so much so: that if you are looking to master the art of the kitchen, these are the five kitchen gadgets I'd recommend from Amazon Launchpad to do so.
5 kitchen gadgets worth the investment
1. A blade-free electric can opener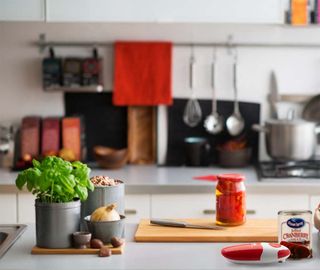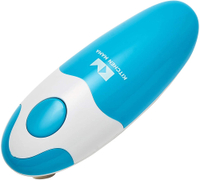 Kitchen Mama Electric Can Opener l Was $35, Now $28.99, at Amazon
Manual can openers are usually low-cost, and when they stop working, you can easily toss them out and replace them without any issue. However, when I added up the amount of money I was wasting replacing my tried-but-true opener, I figured this electric version was a safer bet — and I was correct. With two single taps, this opener works its magic, and it's blade-free, which means you can use it risk-free.
2. This machine that rivals Starbucks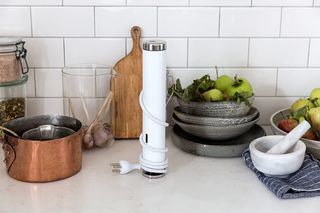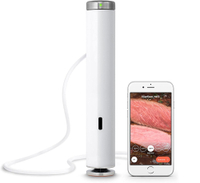 Breville CS10001 Joule Sous Vide, Stainless Steel for $249.95, at Amazon
I could live off of the Starbucks Egg Bacon Bites, and admittingly, I spend way too much money to fund this habit. After realizing all I needed was a Sous vide machine to recreate the magic, I went all-in on this machine and was glad I did.
With 110-watts of power and Wi-Fi connectivity, I was able to figure out how to maneuver this machine and whip up my favorite without ever leaving my house.
3. A top-of-the-line vacuum-sealer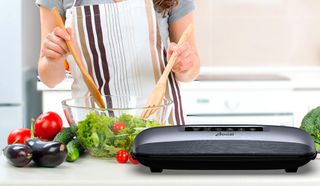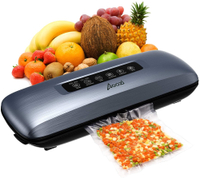 Aoozi Vacuum Sealer Machine for $39.99, at Amazon
Vacuum and seal up moist fruits and vegetables while reducing the oxidations of meats and seafood with this sealer. Perfect for storing food in the refrigerator, this is the must-have machine to replace your traditional zip-lock bags.
4. An indoor-approved grill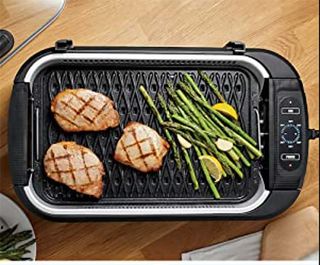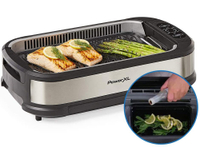 5. Pair this wireless thermometer with the previously-mentioned grill