It's a rare thing, an Ikea sale and because it happens about once a year at most, we had to satisfy our bargain hunting itch in other ways – enter the 'New lower price' section. While not technically a sale, this section is even better because it shows you products whose prices have been reduced FOREVER, yep, that reduced price tag ain't going anywhere.
We've rounded up the best picks from the 'sale' to give you some shopping inspiration and make sure you head over to our deals hub page for loads more bargains from our fave brands...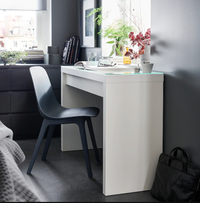 Malm dressing table | Was £85 now £75
This is a great dressing table for small bedrooms as it's really slimline so won't stick out into the room too much. It has a really spacious drawer for storing makeup or stationary if you want to use it as a desk too.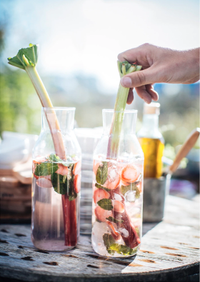 Ikea 365+ Carafe | Was £4 now £2.50
Well, we actually thought that the Real Homes team had bought every one of these carafes last summer, but alas, some remain. They have gone down to a fab price too, might have to go and stock up on a few more...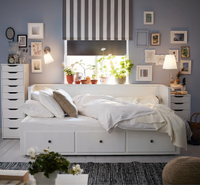 Hemnes day bed | Was £410 now £385
This piece of furniture is pretty marvellous: it's a single bed, that can become a double bed that also has a load of storage! Basically the perfect piece of kit for your spare bedroom.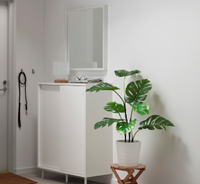 Fejka article potted plant | Was £40 now £29
If you have killed every houseplant you have ever bought, Ikea has you covered with this really realistic looking Monstera. It's huge too, and definitely the cheapest fake plant of this size that we've seen.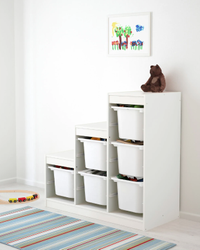 Trofast storage combination | Was 60 now £49
Ah, trusty Trofast. Where would parents be without you? This Ikea system is perfect for toy storage – really versatile and there are so many elements that can be changed up to suit your storage needs.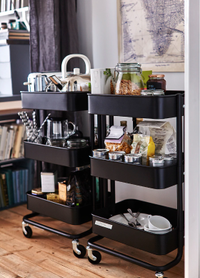 Raskog trolley | Was £50 now £39
We have sung the praises of the humble Raskog many a time, and we love it even more now it's even cheaper! For loads of ways to make this versatile piece work in your home, check out more Raskog Ikea hacks.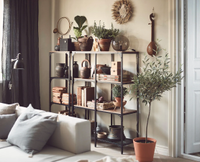 Fjallbo shelving unit | Was £95 now £85
If you are after some simple, stylish storage, look no further than the Fjallbo. We love the slightly industrial look of the black with the wooden shelves – practical and cute.
Read more: