Shopping for new home décor items is never straightforward. Actually, in most cases, the task feels like a mission impossible.
Instinctively we know "you get what you pay for," so when we're looking to accessorize the best armchair or remodel our living room, we gravitate towards pieces that appear high-end and designed for longevity.
The downside? We can't afford said pieces, so we end up committing to more "affordable" pieces; despite knowing the optics are not in their favor.
But what if we didn't equate price with quality? What if there were pieces that looked and felt high-end and so luxurious but didn't put us broke; could there be such a thing? There is, and we've found it.
Amazon is a goldmine for home décor items that look high-end and won't break the bank. Oh, and to prove that we put our money where our mouth is.
From the best backsplashes (to rival the best peel-and-stick wallpaper) to the most sensational shatter-proof set, we've gone ahead and rounded up nine home décor items that look so expensive that your guest will be lusting over them for years to come.
Don't believe us? Add these must-haves to your carts ASAP and see for yourself.
1. A shatter-resistant set to make meal prep a breeze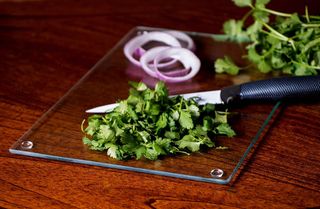 2. This very dreamy decanter — to make entertaining as fashionable as it is fun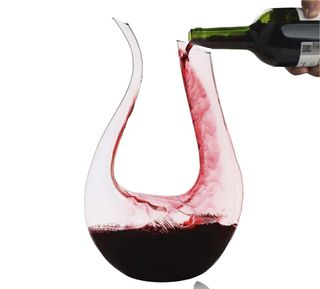 3. The most perfect pillow to retire to night-after-night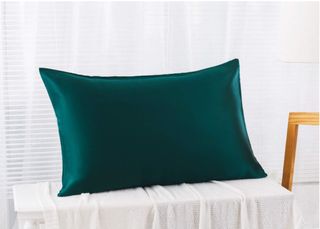 4. A hands-free sensor that is equal parts sleek as it is sensible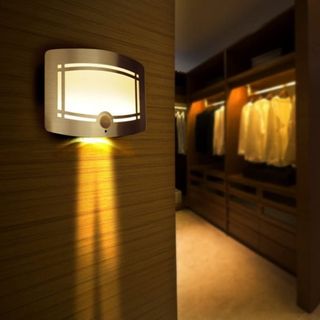 5. This perfect planter to give your greenery room to grow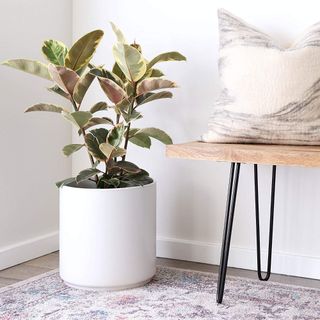 6. A trendy tile backsplash to instantly update your kitchen (without breaking the bank!)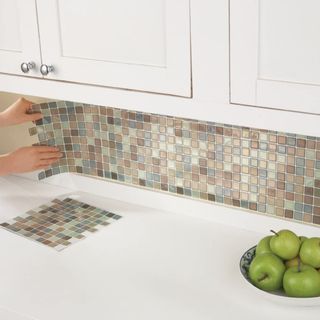 7. Add additional privacy to your windows with this chic cover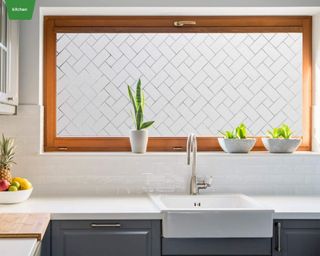 8. Reach for this trio of canisters to keep your products stored and stylish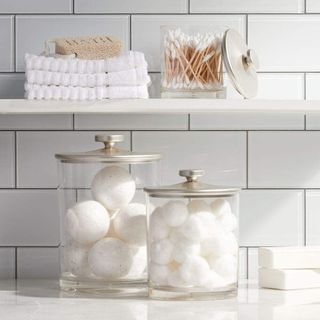 9. An affordable accent stool that is so sophisticated, you'll want one in every room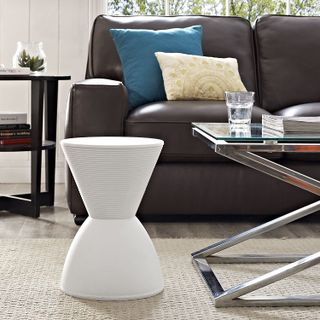 10. A stylish storage solution that also doubles as a seat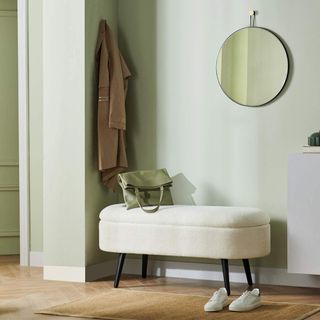 11. These blackout curtains that keep the sun at bay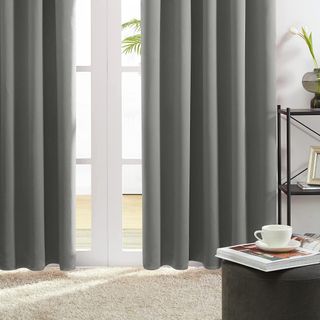 12. A fabulously faux flower that Is suitable both indoors and outdoors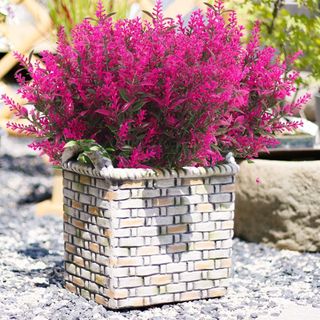 13. Channel your inner Joanna Gaines and create a gorgeous gallery wall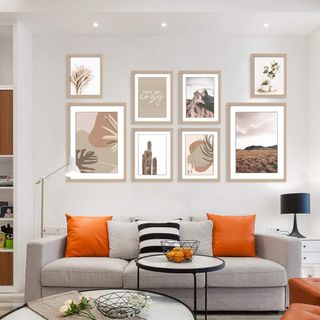 14. This high-powered LED light to inspire the most Instagrammable selfies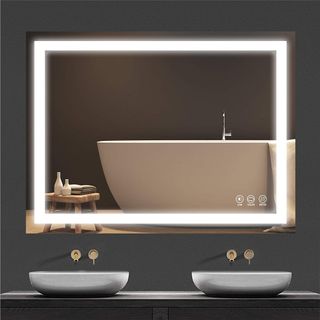 15. An all-inclusive set of chic canisters that can be used in various rooms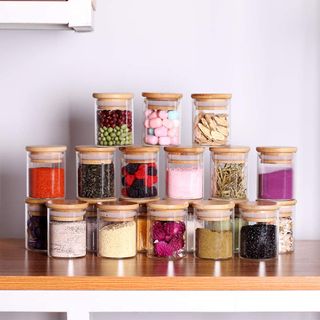 16. A multi-functional coffee table that offers more than what meets the eye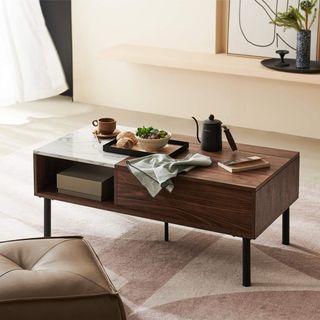 17. A mirror that dupes Anthropologie's best-seller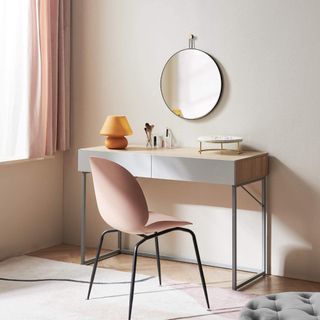 18. A coffee table that features this season's most sought-after trend: rattan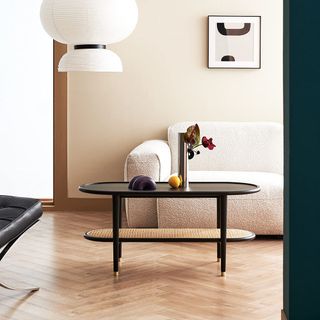 19. A scaled-back version of the previously-mentioned table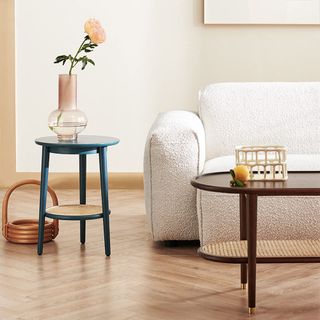 20. An all-seasons comforter to dress your guest bedroom's up in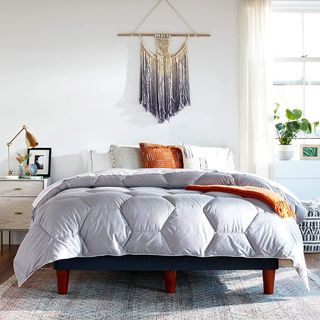 21. Decorative accents to sprinkle consoles and tabletops with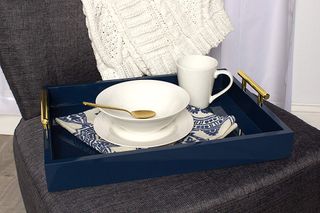 22. A trendy table that won't break the bank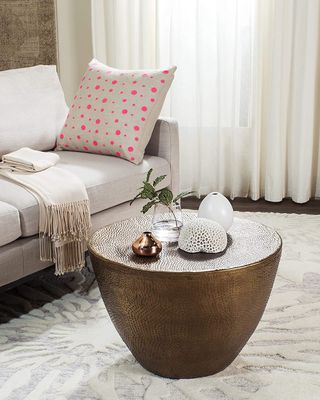 23. A 16-piece plate set that is reminiscent of Mackenzie-Childs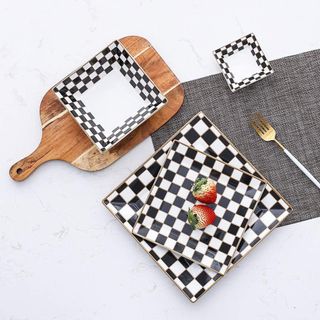 24. And don't forget the matching teacups!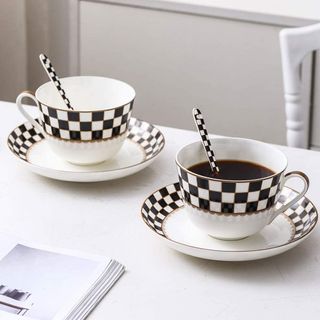 25. Invest in this vintage teapot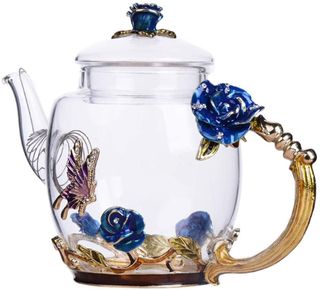 Love these home décor items? Check out additional suggestions below: