Looking to buy a few home bar essentials to make your own cocktails from home this Christmas? Whether you are officially in tier 3 so your local is shut, or, perhaps you've recently discovered a new favourite cocktail that requires a shake and stir? Keep scrolling for everything you need on your bar cart – or dedicated bar area should you be so lucky – this Christmas. From jiggers to lovely glasses, a chopping board for fruit, and more. We've not included the actual essentials– alcohol, mixer, ice – of course. We're assuming you probably already have that in...
See our best cocktail shakers guide for more.
1. First thing's first: a gorgeous bar cart to move around your home as you drink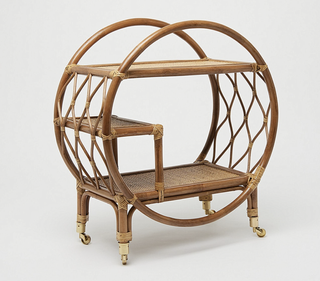 Bali Natural Rattan Bar Drinks Trolley | £275 at Oliver Bonas
This lovely bar cart is on wheels for easy moving, and it's made from rattan. With three shelves as well as decorative glass panels, too. Glasses on top, recipe books and accessories in the middle and bottles at the bottom, we think.
2. A complete cocktail set for mixing and shaking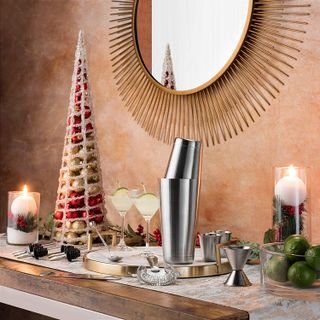 FineDine Store All-Inclusive 14-Piece Cocktail Making Set | £18.99 at Amazon
This mega cocktail set includes everything you need to make your favourite drinks. From a cocktail shaker to a jigger, a muddler, a beer opener, six bottle pourers and a strainer. A great present, too!
3. Stainless steel straws for sipping (and saving the planet)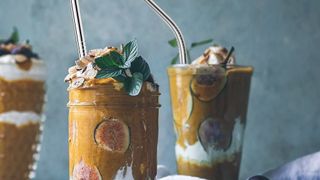 Ouway Stainless Steel Straws | £4.69 £3.59 (save £1.10) at Amazon
Say goodbye to single-use bar essentials and hello to these lovely stainless steel straws. You can get eight of them for under £4, along with a cleaning brush. A bar cart staple!
4. A citrus squeezer for clean hands and sides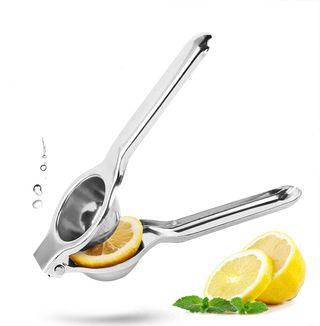 KEMOO Lemon Squeezer | £5.99 at Amazon
A super easy way to squeeze the juice from a lemon, orange or lime, this squeezer is simple to use and small in size.
5. Olive and fruit forks that you can reuse again and again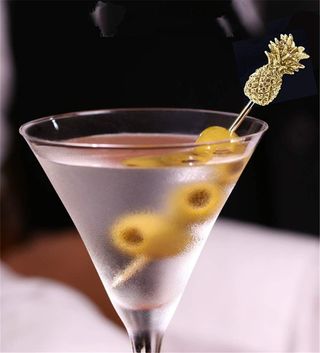 BarSoul Cocktail Picks Martini Picks | £4.80 at Amazon
A great alternative to single-use cocktail sticks, these stainless steel ones can be used to hold fruit or olives in a drink or resting on top. They come in a set of five and feature cute pineapples at the top.
6. A lovely agate chopping board for slicing fruit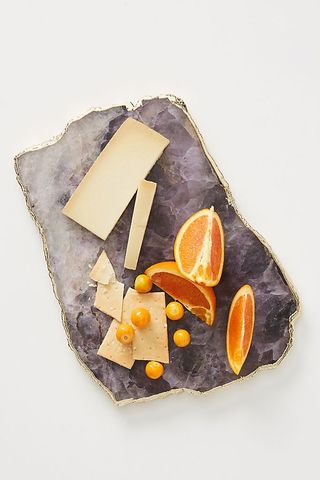 Zaire Agate Cheese Board | £68 at Anthropologie
Check out this lush cheese board that's made from Agate stone. It comes in five colour options and truly is one of a kind. Perfect for popping on your bar cart to chop fruit and more – not just for cheese!
7. A drink topper set for Prosecco lovers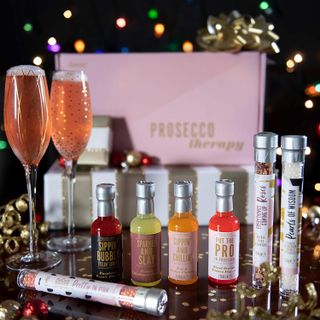 Modern Gourmet Foods, Bubblies' Prosecco Cocktail Toppers | £14.99 at Amazon
This lovely set has everything you need to jazz up a glass of Prosecco (or a G&T). From edible pearls to Bellini flavour syrup. We've tried it all and loved it! Also makes a great gift...
8. These lovely iridescent glasses for Porn Star Martinis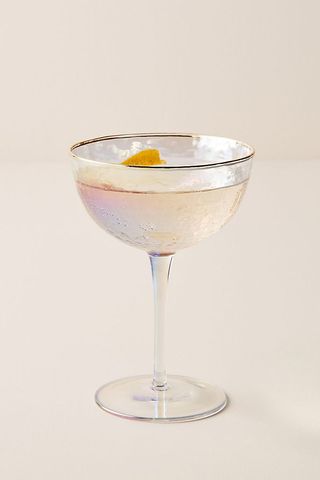 Lustered Coupe Glass | £12 at Anthropologie
Buy a couple of these glasses to spice up your bar cart. Made from hand-painted glass, they feature a beautiful gold rim and have an iridescent finish. Perfect for enjoying a Porn Star Martini.
9. Red wine storage that saves you floor space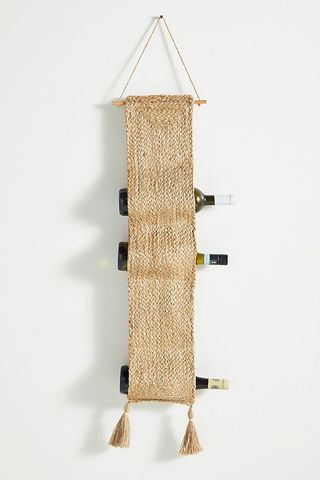 Mateo Woven Wine Rack | £38 at Anthropologie
A wine rack with a difference, this one is made from handwoven Jute. Perfect for those who don't often have wine to store as it has all been drunk *guilty*, it offers enough space for five bottles. We love! Oh, and it saves on floor space.
10. These high glasses for Mojitos and more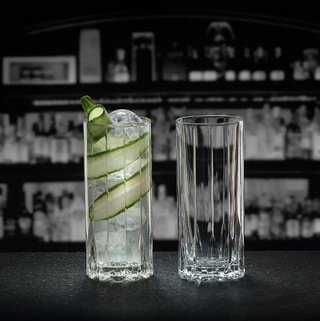 Riedel Bar Crystal Glass Highballs | £25 at John Lewis & Partners
Perfect for enjoying a Mojito, Long Island Ice Tea or even a Daiquiri, these high glasses are made from crystal glass, and they come in a set of two.
Cocktail recipes: