Haven't you heard: Amazon Prime Day 2020 has officially been confirmed since it was postponed from its usual mid-July date. Apparently, this mega sale will greet us in late 2020 and we are excited, to say the least. For those who don't already know, you need to be a Prime member to shop Amazon Prime Day deals. If you aren't keen on spending £7.99/$12.99 per month on this and aren't sure that you'll reap the benefits enough, stay with us as we've found a way you can bag Amazon Prime Day deals with no membership fee.
Amazon Prime offers a free, 30-day trial to new customers. This means that once the date for Amazon Prime Day has been announced, it'd be a smart idea to come back to this page and sign up for a free trial (within 30 days of the sale of course).
What does it mean to be a Prime member? You'll get premium delivery (free and fast), as well as access to Prime Video and Prime Music, exclusive early access to Lightning Deals and so much more. You may as well try before you buy. For now, you can shop today's Amazon deals below and keep scrolling for our Prime Day 2019 bestsellers – keep an eye on these.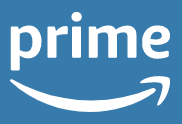 Amazon Prime UK free trial
Amazon offers all customers a free 30-day trial to experience the benefits of a Prime account before investing their money. Amazon Prime Day only is nowhere near that length of time, but this means you can get a free trial before the event to take advantage of the deals. Winning!View Deal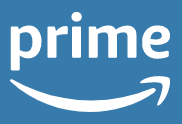 Amazon Prime US free trial
Usually $12.99 per month, Prime US offers customers exactly the same benefits as Prime UK, and they offer shoppers the chance to claim a free 30-day trial too. Prime Day deals without the price tag...View Deal
Head to our deals page to shop incredible discounts spotted by us.
Keep an eye on these products for Amazon Prime Day 2020...