Yogi? Just started practising in lockdown 2.0? You need these Amazon yoga deals in your life. Whether your equipment stops with the best yoga mat, or you usually use the stuff supplied in your yoga studio, why not kit yourself out so you can practice from home? All you really need is a few things – a yoga block, some straps, a mat (obvs) and if you want to treat yourself, some cards, a towel, and more...
Check out these Amazon yoga buys below – some are on sale! – and get buying. These also make great Christmas presents for the yogi in your life. They are also eco-friendly – for eco-conscious friends. See our eco-friendly gifts for Christmas guide for 2020.
1. First up: a yoga mat – this one is eco-friendly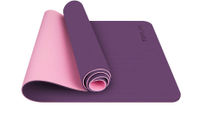 TOPLUS Yoga Mat | £30.99 £21.99 at Amazon
Choose from several different colours and work out from home in comfort and style. Whether you are a dedicated yogi or you'll be doing HIIT at home, this non-slip yoga mat is great. And it's on sale.
2. Some yoga cards to help perfect poses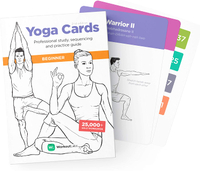 WorkoutLabs YOGA CARDS | £24.95 £19.95 (save £5)
Great for beginners and avid yogis alike, these cards can help you master your poses – no matter how hard they look. With 50 poses and breathing practices included, you'll also get two blank pose cards to build your own sequence. Great for use while your yoga class is no longer allowed to run, and they are easily portable, too.
3. A yoga block – for when stretching gets serious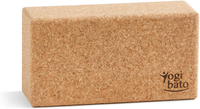 Yogibato Yoga Block Cork | £11.90 at Amazon
Made entirely from cork, this yoga block is sustainable and environmentally friendly. Use it to help your body settle into a pose, or to support your back, head and hips. It features rounded edges and it can easily be cleaned, too. Buy in singles or as a pair.
4. Some yoga straps for working those arms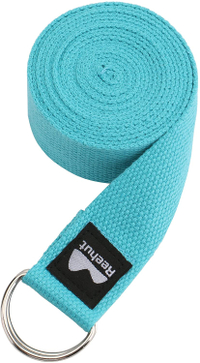 REEHUT D-Ring Buckle Yoga Strap | £3.99 - £5.99 at Amazon
This yoga strap comes in three sizes – 1.o8m, 2.4m and 3m – and five colours. Lightweight and portable, it's made from polyester cotton so it's super durable. Use this strap to assist with hard to reach poses, and to strengthen and tone muscles. It'll also add a little challenge in some poses. Beginner? Opt for the smallest size.
5. A hot yoga towel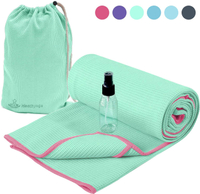 Heathyoga Non Slip Yoga Towel | £19.99 £18.99 at Amazon
Highly rated by Amazon reviewers, this non-slip yoga towel is ideal for hot yoga lovers. It comes in a range of colours, and in a pouch for easy transporting. Use this pouch for storing your phone and keys while practising hot yoga! Made from super absorbent, soft and moisture-wicking microfiber, this towel soaks up moisture and sweat like a sponge. You'll need it – trust us!
Also read: