Prime Day number two is officially here, and if you're on the hunt for a little something for your kitchen, there is a lot to get through. It can take a while to find a real gem though, and you haven't got all day to dig. Luckily, we do and we've spent our day so far scrolling through Amazon to find the very best savings on products that have been tried and tested, to bring you the top recommendations from the Real Homes team.
If you're asking yourself 'is Prime Day worth it?', the answer is 'Yes!' However, not all of the Prime Day kitchen deals out there are good, and there are definitely some that we'd recommend skipping if you're in search of a true bargain. Some of this year's deals have really impressed us, though, and we've genuinely never seen some of our favorite products at prices this low before. That includes one of the best air fryers, and KitchenAid products at unusually low prices.
We've whittled it down to our very top 10 picks that have been heavily discounted. See them just below.
The very best Prime Day kitchen deals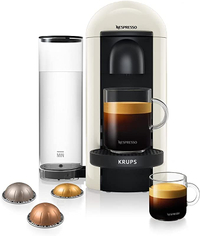 (opens in new tab)
1. Nespresso Vertuo Plus $221.17 $75.19 (save $145.98) (opens in new tab)
We nearly spat our cup of instant out when we saw that this Nespresso Vertuo Plus was a whole 66 per cent off. So what better time to upgrade freeze-dried coffee for a much chicer cup of joe? This limited edition, Amazon exclusive, coffee maker comes in white, and is compatible with the Aerocinno – that is, if you want to go into full-on Barista mode.
Read our Nespresso Vertuo Plus review for a full explanation of why you should invest in this single-serve coffee machine.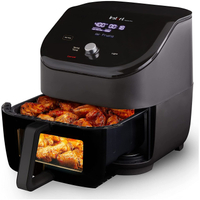 (opens in new tab)
2. Instant Pot Vortex Plus 6-Quart 6-in-1 Air Fryer | $169.99 $139.95 (save $30.04) (opens in new tab)
The Instant Pot Vortex Plus 6-Quart 6-in-1 Air Fryer is one of the top air fryers we've tried - which is a big deal considering we do this for a living. Its ClearView cooking drawer is a game-changer, but it's also immensely quiet and intuitive to control. Plus, you won't have to turn your extractor fan to get rid of smells as it comes with in-built odor erase technology.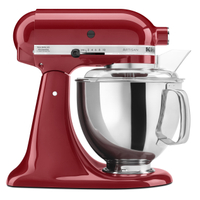 (opens in new tab)
3. Kitchenaid Artisan Mini Plus $379.99 $259.99 (save $120) (opens in new tab)
The Kitchenaid Artisan Mini Plus will never have the same deep discounts as other leading brands, but it rarely goes on sale, and this 32 per cent discount is one of the best we've spotted It's also available across a range of colors, including this delicious Candy Red.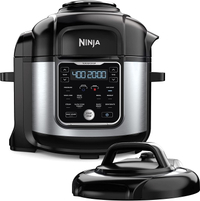 (opens in new tab)
4. Ninja OS401 Foodi 11-in-1 XL 6.5 qt. Pressure Cooker & Air Fryer | $199.99 $119.99 (save $80) (opens in new tab)
The Ninja OS401 was tried and loved by our Editor-in-Chief of eCommerce Lindsey Davis, who gave it a rare five-star review. Head of reviews, Millie Fender bought it a few years ago and it transformed the way she cooked, so it's not only a great product, but at a very low price in this Prime Day kitchen deal.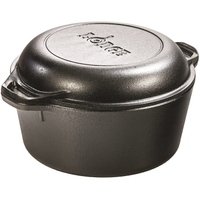 (opens in new tab)
5. Lodge Pre-Seasoned Cast Iron Double Dutch Oven $76 $49.90 (save $25) (opens in new tab)
The Lodge Pre-Seasoned Cast Iron Double Dutch Oven is always good value, but at under $50 I think this is worth buying for Prime Day. It comes pre-seasoned and is perfect for baking bread. Just make sure you keep it away from the dishwasher.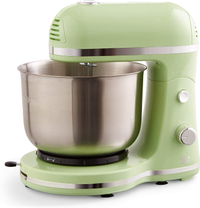 (opens in new tab)
6. Delish by DASH Compact Stand Mixer | $79.99, $37.50 (save $40) (opens in new tab)
Full transparency: we've not tried the Dash Stand Mixer. However, one of our co-workers has, and they really loved its compact size and cheery color options. We're not sure we'd recommend buying it at full price, but there's no denying that this stand mixer is one of the best value buys of the year.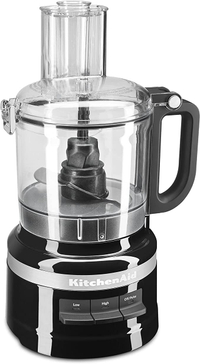 (opens in new tab)
7. KitchenAid KFP1133WH 7-Cup Food Processor | $99.99 $79.99 (save $20) (opens in new tab)
We were actually pretty taken aback seeing the KitchenAid KFP1133WH 11-Cup Food Processor on sale for under $100. This is a good food processor, and the 11-cup model is one of the best ones we've tried. Come clean up time, the all-in-one storage solution stores all blades and discs directly in the bowl so you're not cluttering with drawers with sharp accessories.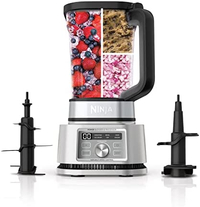 (opens in new tab)
8. Ninja Foodi SS201 Power Blender & Processor | $139.99 $79.99 (save $60) (opens in new tab)
A blender that can make dough? You're having us on! But it's true: the Ninja Foodi SS201 Power Blender & Processor crushes, blends, and mixes dough so you can bake a handcrafted loaf at home. At first, I thought it was gimmicky, but this is definitely a gadget I can see in my kitchen. Also, don't worry about the blender blowing. Because the Smart TORQUE technology is designed to power through heavy loads without stalling or the need to stir or shake.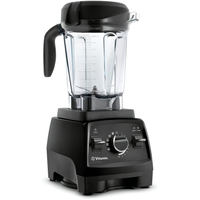 (opens in new tab)
9. Vitamix ONE, Black | $249.95 $149 (save $100.95) (opens in new tab)
When it comes to quality blenders, Vitamix has raised the bar. This one is nice and affordable, as well as ideal for small spaces; the streamlined design won't take up much space in your kitchen. So you can make everything from smoothies, sauces, batters, dressings, dips, and baby food!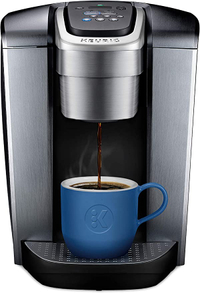 (opens in new tab)
10. Keurig K-Elite Coffee Maker| $189.99 $109.99 (save $80) (opens in new tab)
Whether you want an iced Americano, or a strong espresso, brew your favorite beverage with a touch of a button with the Keurig K-Elite coffee machine. There's no waiting in line or risk of picking up the wrong coffee when you make it yourself. Plus, you can choose how strong you want it, without paying the price for an extra shot.
Available in three colorways: Brushed Slate, Brushed Silver or Brushed Gold. One of the best keurig coffee makers, in our opinion.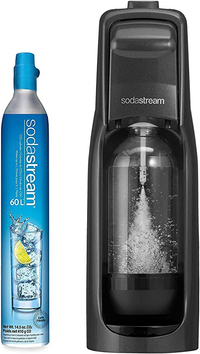 (opens in new tab)
11. SodaStream jet sparkling water maker | $89.99 $62.99 (save $27) (opens in new tab)
Save money and plastic by making your own fizzy water at home. This SodaStream machine comes with a BPA-free reusable carbonating bottle to make lots of bubbly beverages while saving money on shop-bought drinks.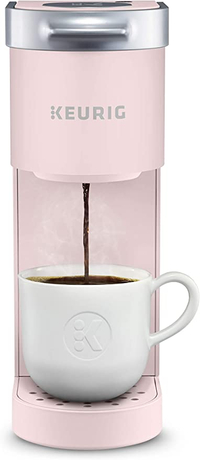 (opens in new tab)
12. Keurig K-Mini Coffee Maker | $99.99 $49.99 (save $50) (opens in new tab)
Say thank you, next to all of the other coffee makers out there because this K-Mini machine is the cutest way to make a boujee brew... especially if you're a single lady!
As well as coming in this adorable pink colorway, this single-cup solution has also been made in Black, Evergreen, Oasis, and Poppy Red. Taking up just five inches of space, it's the perfect pick for small schemes including an urban apartment. Makes 6-12 ounces of coffee each time.