When people ask if I play any sports, I say shopping. It counts! Just ask any editor on or around Prime Day. It works up a sweat and there's a lot of pressure to find the best deals for our readers. As much as I love to scroll for hours and get my shopping cart total to an obscene number, Amazon Prime Day (which is happening right now, BTW) has one too many deals for any human to fully digest in 48 hours.
After our team shops for our community, shopping for ourselves is the last thing we want to do when we sign off. To be honest, I find the thousands of on-sale products to be overwhelming anyway! It takes a lot to catch my attention, and a dollar or two off isn't going to do it for me. While I'm certainly considering a highly-rated Amazon air fryer (shhh, I think I'm the last person at Real Homes who doesn't have one) and should probably take the time to fully upgrade the home decor in my rental, there are a handful of other picks I'm liking the sound of.
This year, I've found three products that I'll be buying for myself or someone else. I've either tried it already or have been pulled in by its hard-to-ignore reviews and five-star ratings. Here's what's getting charged to my account in the next few hours.
The only 3 Prime Day deals I'm shopping this year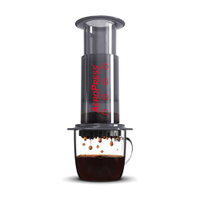 Aeropress Original Coffee Press | Was $39.95, now $29.16 (save $10.79)
I love getting my silly little treats and lattes almost daily. The baristas at Starbucks and I are on a first-name basis, but when I'm working from home I do my best to make my own coffee. I used to be a major pod machine gal, but the Aeropress has changed my life (and I won't stop talking about it). I'm a convert and am never ever going back. This compact gadget showers down an amazing cup of hot bean water into any mug and it tastes so much better than a French press, IMO. It's 27% off for Prime Day, and I'm grabbing one for my partner, mom, and brother-in-law.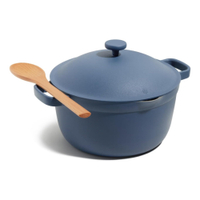 Our Place Perfect Pot | Was $165, now $130 (save $35)
My Gen Z sister knows what's up and gifted me and my partner the Our Place Always Pan about a year ago. It sounds extreme, but it's basically the only pan we cook in now, and it's on sale for Prime Day! Because I already have one of those, I've got my eyes on the Perfect Pot, which is ideal for making the enormous batches of pasta I eat weekly and is also discounted. Aside from its cute aesthetic and unbeatable nonstick coating, what really sold me is that it's oven safe.
FDW Beach Sling Patio Chair | Was $79.99, now $35.99 (save $44)
Every chance I get, I sit out in the sun. Whether it's to eat dinner after work or spend my entire weekend reading and catching some rays. Sadly, my old set of chairs from my last apartment balcony have seen better days. Am I settling for something super ugly? Absolutely not. Will I be spending my life savings on outdoor chairs again? Also no. That's why I love these foldable chairs (yes, you get two for less than $36) that won't take up the entirety of my tiny outdoor patch but allow me to stretch out and live my best lizard life this summer — affordably!
---
What is Amazon Prime Day?
Amazon Prime Day is your chance to get all of your favorites on Amazon for less, and it's taking place right now, on July 11 and 12. There are thousands of deals to take advantage of, including picks that are perfect for apartments, rentals, and dorms.
You only have 48 hours to make the most of these discounts, and you def need an Amazon Prime Membership. Not a member? You don't have to jump into an LTR just yet — Amazon is offering a free month-long trial, so you can test the waters.