Amazon Prime Day is upon us, and if all of the deals coming at you are a little much, then don't worry, we feel completely the same. That's why we've gathered together our shopping experts at Real Homes to give you their best picks, in order to save you the job of isolating the actual worthwhile deals out there.
Right now, everything from outdoor furniture to vacuums is up for grabs at a discounted price, from well-known brands and less familiar ones, across the board. To get to the point: you might be concerned that with so many items on sale, you'll miss out on the best ones. And, if that's what's plaguing you, we're here to say: relax — we're here to help.
Here, you'll find the Real Homes team's favorite markdowns from throughout the 48-hour sale. From air fryers to speakers, our wide range of items is sure to check all of your boxes and make sure you see everything that's worth your cash. For a more general look at what's on offer, we also have a dedicated Amazon Prime Day deals 2022 round-up.
You can, of course, head straight to Amazon to shop the Prime Day deals (opens in new tab) now.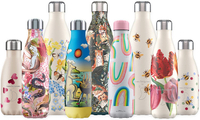 (opens in new tab)
Chilly's Bottles | £25, now £13 at Amazon (opens in new tab)
I am so glad to see Chilly's water bottles on sale. I am a big fan and have two of their original bottles and two tumblers. They keep your drink cool for 24 hours, or coffee hot for 12 and they are such a money saver when you are out and about. I never have to buy a cold drink and save moolah on spenny train station coffees by turning up with my own in my Chilly's Tumbler (opens in new tab).
The patterned bottles are down to just £13 (opens in new tab) today and the plain/ombre bottles (opens in new tab) are even cheaper at just a tenner!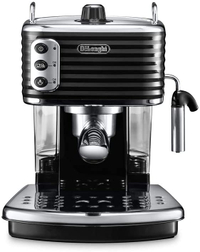 (opens in new tab)
De'Longhi Scultura | £229.99 £134.99 at Amazon (opens in new tab)
I already have this user-friendly espresso machine, but if I didn't I would be snatching one now it has 41% off an is just £134.99. In just 60 cups I would make back what I pay for my go-to coffee shop order.
It has a steam wand so as well as making fresh espresso, you can froth your milk for a cappuccino or latte. It has limited settings, but that makes it really easy to use. Just switch it on, prime and it is ready to go – no worries about pressure as it delivers 15 bar, just right for a rich espresso with the perfect crema.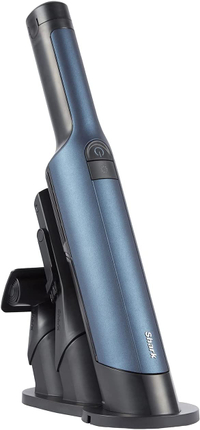 (opens in new tab)
Shark WandVac 2.0 Cordless Handheld Vacuum Cleaner [WV270UK] |£179.99, now £129.00 at Amazon (opens in new tab)
This handheld vacuum screams: 'I've got my life together' It's sleek, chic, and the jewelly navy colorway looks like it's made for an art-deco like scheme. Outside of the house, it's great to tidy up those shards of croissant crumbs in the car, or chips that the kids have crushed in the back seat.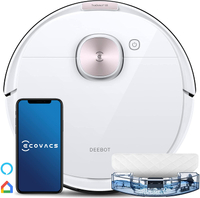 (opens in new tab)
Ecovacs Deebot T8 Pure Robot Vacuum &Mop Cleaner | was £549, now £279 at Amazon (opens in new tab)
Sure, it's a tad spenny, but this Prime Day, you can save over $320 on this smart robot vac. It maps out all the rooms in your house, and remembers each floor surface to make cleaning quicker and more efficient each time.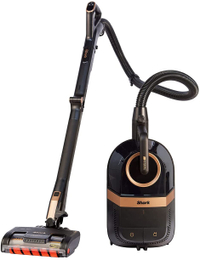 (opens in new tab)
Shark Bagless Cylinder Vacuum Cleaner [CZ500UKT]| was £329.99, now £149 at Amazon (opens in new tab)
I use this vacuum religiously at home, and it has never let me down. It's easy in all of the crucial ways; to set up, to use, to empty, and to clean. It also has copper accents, which spruces up my cleaning cupboard to no end.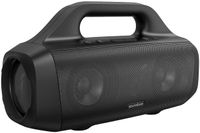 (opens in new tab)
Anker Soundcore Motion Boom Portable Bluetooth Speaker | was £94.99, now £63.99 at Amazon (opens in new tab)
In my eyes, this is the only speaker you need in your life. It is completely waterproof (good for days at the beach and shower singalongs) and it's absolutely huge, with excellent sound quality. I took it to a festival and now it lives in my bathroom!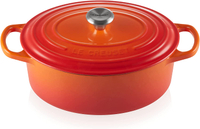 (opens in new tab)
Le Creuset Signature Enamelled Cast Iron Oval Casserole Dish With Lid | £295, now £205.99 at Amazon (opens in new tab)
I already own this Le Creuset casserole dish, but if I didn't, I'd definitely buy it today. I use it for everything from hearty soups to chilli con carne, and even for making my own focaccia. It performs time after time, washes in the dishwasher well and there's the bonus that it looks great. Oh, and it makes a great gift idea!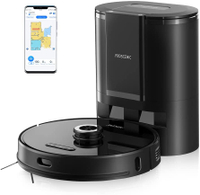 (opens in new tab)
Proscenic M8 PRO | £499 £349.30 (save £149.70) at Amazon (opens in new tab)
Highly rated by me as being one of the best robot vacuum cleaners out there, the M8 Pro can simultaneously vacuum and mop your floors in one sweep. You can control it via an app on your phone, and it can be scheduled to clean on certain days and at certain times. Better yet? It even takes itself back to charge and it empties its own bin. Now with almost £150 off, this is the cheapest price I've ever seen this robot vacuum.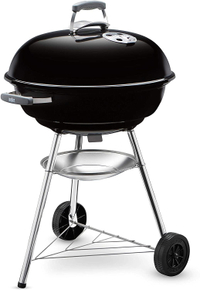 (opens in new tab)
Weber Compact Kettle Charcoal Grill | £169.99, now £138.00 at Amazon (opens in new tab)
There are some great Prime Day deals on BBQs right now, and this classic kettle BBQ from Weber should be top of your list if you're after an affordable charcoal BBQ for your garden. The porcelain-enamelled bowl and lid are incredibly hard-wearing and the wheels make it easy to move it around your patio. There's also a smaller 47cm size for £87.99 (opens in new tab).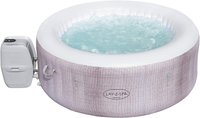 (opens in new tab)
Lay-Z-Spa Cancun Hot Tub | £529, now £223 at Amazon (opens in new tab)
If you want to make the most of your outside space during the heatwave then Prime Day discounts plus Prime next-day delivery make this Lay-Z-Spa Cancun hot tub a great deal. The inflatable design is ready to fill in less than 5 minutes, offers an energy-saving timer so you can get it heated ready for when you get in from work, and has freeze-prevention for cooler nights.

(opens in new tab)
Simba Hybrid® Pillow, with Temperature regulating Stratos® technology | £109, now £70.85 (opens in new tab)
I already own one of the Simba hybrid pillows and despite having 3 other luxury down pillows I reach for this one night after night. With a discount of almost £40 off, I thought it's the best time to buy another and make it a pair.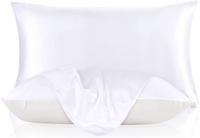 (opens in new tab)
LILYSILK Silk Pillowcase | £30.99, now £16.79 at Amazon (opens in new tab)
To go with my new pillow, I couldn't resist buying a silk pillowcase from Lilysilk at half off! Not only do I notice a difference when sleeping on silk, for my hair and skin, they look beautiful on the bed. I've been wanting to get this on especially on my bed for some time as it's made from 100% mulberry silk and has a cotton underside to go with the rest of my bedding.

(opens in new tab)
ANSIO Tower Fan 30-inch | £94.97, now £54.97 (opens in new tab)
Safe to say I have been struggling in this heat. My south-facing bedroom with huge windows is glorious most of the time, but when the temperatures rise I honestly can't stand being in there. So I've been waiting for Amazon Prime day to invest in a good quality fan and this one is the biggest bargain I've found. It's big enough to keep my whole room cool and I'm so excited to see what a difference it makes.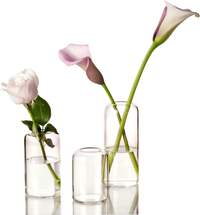 (opens in new tab)
ZENS Glass Bud Vase Set of 3 | £28.99, now £22.39 at Amazon (opens in new tab)
I am a huge fan of flowers and I nearly always have a bouncing bunch of blooms on the kitchen table. I've recently discovered the joy of cutting down flowers to fit into smaller bud vases, and dotting them all around the house so I get burst of joy in random places, like at my desk or in the bathroom. This set of glass vases will be perfect for just that, and I love the arched, curvy shape too.
---
What is Amazon Prime Day?
Amazon Prime Day is your chance to get all of your favorites on Amazon for less, and it's taking place right now, on July 12th and 13th. There are hundreds of deals to take advantage of, on everything from household essentials like toilet paper to bigger buys like vacuums and air fryers.
Over 48 hours there is be plenty of deals to get excited about but in order to benefit you will need to have an active Amazon Prime account. If you've never been a member before, then you're in for a treat too, as you can claim a 30-day free trial that falls over the sales period. Wonderful!