Looking to buy a load of new cleaning products from Amazon? Maybe the cupboard under your sink is currently looking a bit sparse, or, you're gearing yourself up for a big lockdown clean? Let's be honest: the first lockdown brought the Monica from F.R.I.E.N.D.S out of all of us. But, we're hardly complaining. Especially since all of these cleaning products are sold on Amazon, so you needn't head to the shops, too. And, some are sold in bulk – but remember to leave enough for everyone else.
When you've watched all of Netflix, you've baked enough bread to feed a small village and you've already used your hour of outdoors exercise before nine am, there'll be nothing else to do but clean. And clean you shall do, with help from these best cleaning products.
Below, we've rounded up the top cleaning buys you need under your sink to get through lockdown 2.0. Whether you are super clumsy and spill red wine on the regular, you're tackling boring jobs such as cleaning your pots and pans while stuck inside, or, perhaps you just need the intel on what cleaning products are good? Either way, check out our list below. Happy cleaning!
10 incredible Amazon cleaning products for lockdown 2.0
1. Mrs Hinch's favourite – Zoflora – for cleaning... everywhere in your home!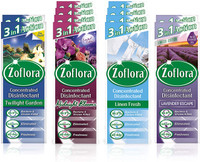 (opens in new tab)
Zoflora Multi-Purpose Concentrated Antibacterial Disinfectant | £17.76 £16.43 for 12 bottles at Amazon (opens in new tab)
Never used Zoflora before? You're in for a treat. You can use this stuff straight or dilute it into a spray bottle, and it kills 99.9 per cent of bacteria, including Coronavirus. We like to use it in our kitchen, bathroom and to spritz around the home. That and it leaves behind a lovely smell, too.
See our list of 17 top Zoflora uses and disinfect your home with one solution.
2. Put some Elbow Grease in your lockdown cleaning (literally)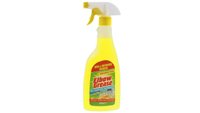 (opens in new tab)
Elbow Grease All Purpose Degreaser 500ml | £2.01 £1 at Amazon (opens in new tab)
This cleaning solution works on everything from metal to plastic and even fabrics. It can remove heavy grease or tough stains, and it can be used both indoors and out.
3. A lovely-smelling all-purpose cleaner for when you can't go outdoors after a deep clean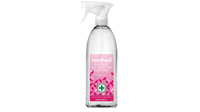 (opens in new tab)
Method Antibacterial All Purpose Cleaner Wild Rhubarb | £3 £2.49 at Amazon (opens in new tab)
For cleaning pretty much every surface around your home, this antibacterial cleaner gives off a lovely rhubarb smell, as opposed to other potent cleaners out there. No need to go out of the house after a deep clean, just always make sure to open your windows!
4. Another Mrs Hinch fave – Stardrops Pink Stuff! For cleaning those pots and pans...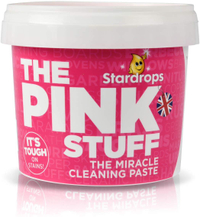 (opens in new tab)
Stardrops Pink Stuff | £6.76 £3.43 at Amazon (opens in new tab)
We've all been through a lockdown before, so it's should be no surprise to anyone that we're going to be a little bored. Why not give your pots and pans a good clean and get rid of those metal stains once and for all? There'll be nothing else to do, and this cleaner can help do the job with ease. Get them sparkling before Christmas. Mrs Hinch even recommends this stuff...
5. Mould and mildew be gone thanks to this powerful spray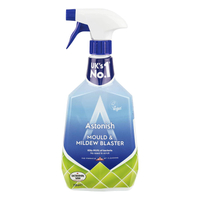 (opens in new tab)
Astonish Mould & Mildew Blaster | £3.95 at Amazon (opens in new tab)
Got mould? Suffering from a build-up of mildew? This powerful stuff can sort this out. Simply spray and leave, and open a window (of course). No scrubbing needed...
6. For cleaning red wine stains after a messy Zoom quiz...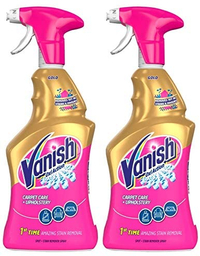 (opens in new tab)
Vanish Carpet Cleaner + Upholstery | £12 for 2 at Amazon (opens in new tab)
This stuff works wonders on carpets and upholstery, as well as clothes and more. It can get rid of everything from red wine stains to grass stains, and it even eliminates strong odours. We seriously recommend having a bottle (or two) of these under your sink if you are prone to spilling drinks *guilty*.

7. Biodegradable wipes for quick bacteria killing. Use on door handles, light switches, remotes and more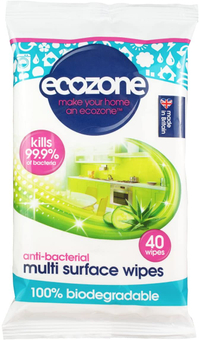 (opens in new tab)
Ecozone Anti-Bacterial Multi Surface Biodegradable Wipes | £2.49 at Amazon (opens in new tab)
Antibacterial wipes make cleaning so much faster, especially while COVID is still around. Whether you want to quickly wipe down one surface, you're cleaning all of your light switches or you want to use them in your car. These ones are biodegradable as well as vegan and cruelty-free.
8. For eco-conscious cleaners who'll be deep cleaning their homes in lockdown...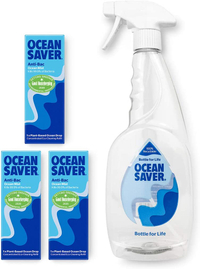 (opens in new tab)
OceanSaver Antibacterial Cleaner Starter Kit | £8.99 at Amazon (opens in new tab)
Trying to be kind on the planet while ensuring your house is clean? Try out this eco-friendly cleaning starter kit. One bottle, several uses. You can then buy refills of cleaning tablets only. Say no to plastic spray bottles once and for all. Simply drop in the tablet to the bottle, add water, shake and spray.
9. A fridge and microwave spray to get the boring jobs done in lockdown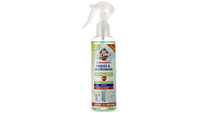 (opens in new tab)
Ozmo Antibacterial Fridge and Microwave Cleaning Spray | £5.88 £5.49 at Amazon (opens in new tab)
Cleaning our fridge and microwave may be one of the highlights of lockdown 2.0, tbh. Use this stuff to make the job easier as it neutralises odours, cleans and kills germs. Exciting stuff, eh?
10. For a fresh smelling bin (even if you will have to change it twice as often)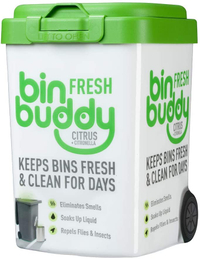 (opens in new tab)
Bin Buddy Fresh Citrus Zing | £3.49 £2.61 at Amazon (opens in new tab)
What else did we learn from the first lockdown? Having everyone at home means the bin fills up ten times faster. How to get rid of that awful smell after emptying? Use this bin powder to soak up bin juice (what a lovely term), neutralise odours and repel flies and insects.
Mrs Hinch fan?
Also see...