Fancy a great (and easy) garden DIY project? Pallet planter ideas are IT! Pallet furniture may be time consuming, but making a pallet planter is dead easy, and there are all sorts of configurations you can try. Paint your pallet planter or leave it natural; nestle plants on it or in the gaps; cut it up and reconfigure it or use it just as it was when it came off the skip you found it on... Explore a range of shapes, heights, and sizes below.
Then, head to our garden ideas hub page.
1. Use pallet planters for displaying pot plants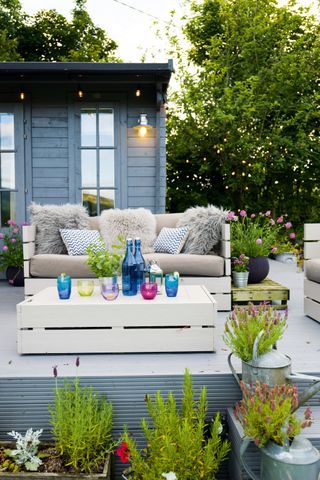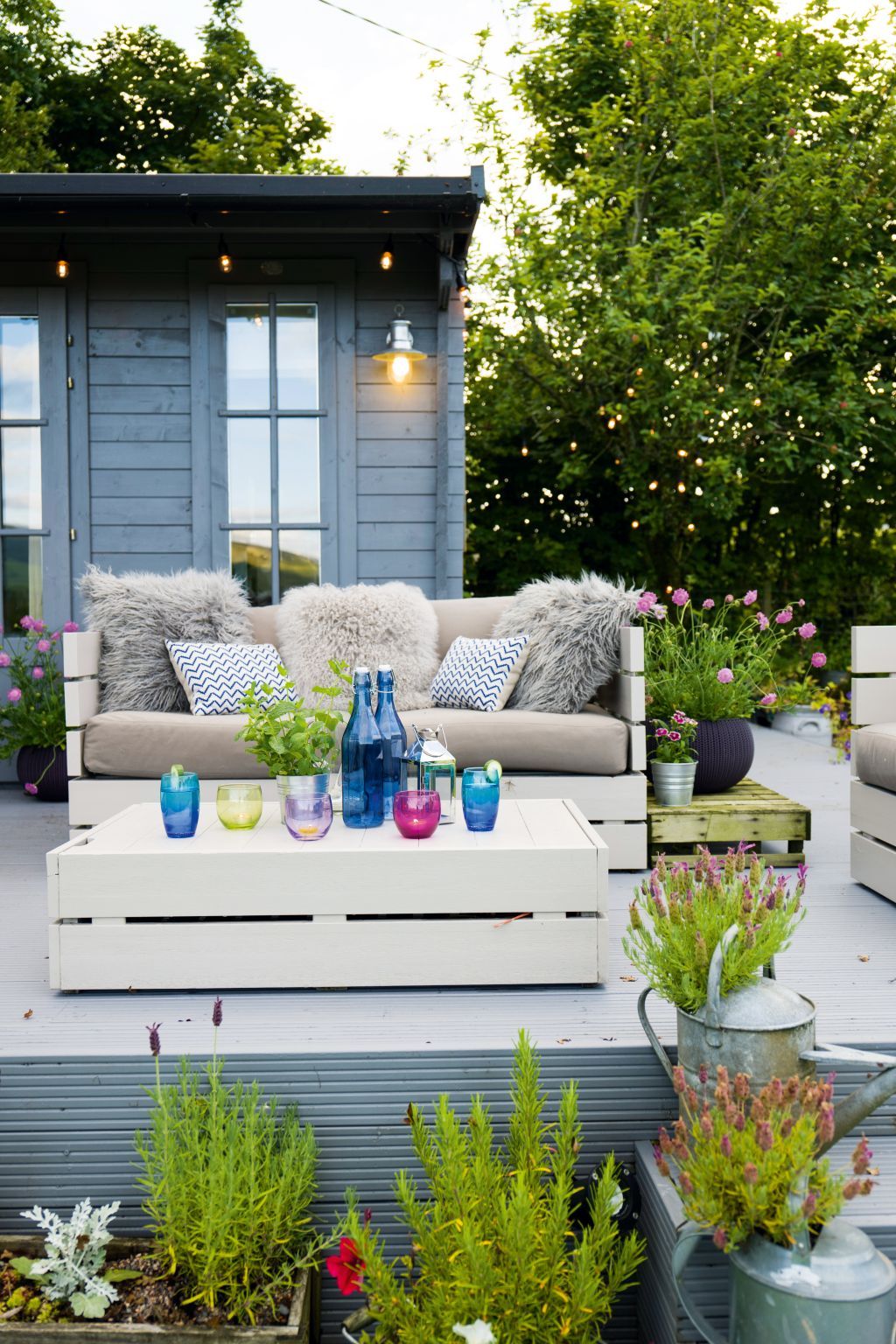 Smaller-sized pallets will look great to accessorise a decking area. Paint yours to match the colour of your deck, or leave them natural to create a more rustic look. You can also mix and match pallet furniture with pallet planters for an all-wood outdoor area.
Find more decking ideas in our gallery.
2. Make your pallet planters portable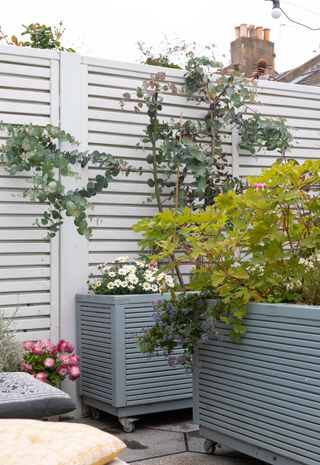 Like rearranging your garden set-up? Make your pallet planters portable – all you need is some castor wheels, which you can easily get from a hardware store. They work particularly well on tall planters, like the ones used in this garden.
3. Make a pallet plant stand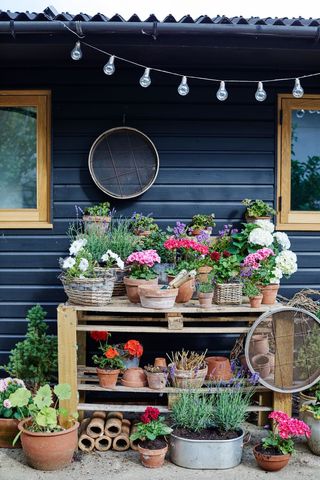 If you have lots of smaller pots already, a large pallet or two will make a perfect plant stand for them. Simply take the planks off on one side and either reinsert to make a shelf, or stack two on top of each other for a multi-tiered plant stand.
4. Use a pallet planter to start a kitchen garden
A pallet can make an excellent home for a kitchen or herb garden. You can fill the entire pallet with compost if you're growing just one type of herb or vegetable, or you can create a grid with a few extra planks if you want to separate the different plants. We love this one by @paletdecor. Worth a follow, too, if you like pallets and upcycling.
Find out how to plan a kitchen garden in our guide.
5. Fill a pallet planter with succulents
Pallets make for wonderful succulent display – because you can use the gaps between the pallet planks as well as the top. Choose small-sized succulents to make sure they fit in the gaps. This one was captured by @thisdoesntsucculent and it's brill. Worth a follow if you're a succulent fan!