Do you dream of living in a classic English country cottage? Prepare to swoon as they don't come more adorable than this restored chocolate-box thatch. Looking to start a new life in the Suffolk countryside with their young family, Jamie and Rebecca Lovatt knew as soon as they set foot through the door of this 17th-century home that the cottage it felt like home and set about making it their own.
To tour more period homes to inspire your project visit our hub page.
The story
Owners Rebecca and Jamie Lovatt live here with their
two children Freddie, ten, and Verity, eight. Rebecca is
a lifestyle blogger at My English Country Cottage covering country interiors, gardening, Aga recipes and interior design, and Jamie is managing director of commercial joinery manufacturer and contractor WJL
Property A three-bedroom 17th-century thatched cottage, on the Suffolk/Essex/Cambridgeshire border
What they did A bespoke timber kitchen was fitted and the couple redecorated throughout. They also converted
a stable block into guest accommodation and a creative room for Rebecca
When it comes to finding, 'the one', no matter how well a property fits your brief, for many of us it all rests on a feeling; something that Rebecca Lovatt knows all too well after discovering her dream home in rural Cambridgeshire.
'My mother-in-law says it's like walking in and getting a huge hug,' she says. It was this same comforting feeling that won over Rebecca and husband Jamie on their first viewing in 2013. 'We must have seen about 40 properties, but this was the only one that we fell in love with,' she says. 'A listed thatch was certainly not what we set out to buy, but when you fall in love with something, you just take it on don't you?'
While it may not have been what they originally envisioned, Rebecca and Jamie were looking for an older property, having previously sampled the delights of period living in a canalside cottage in Cheshire. 'We knew that older homes demand a lot of upkeep,' says Rebecca, 'so we said, let's not go listed, let's not go thatched, let's not go really old…' she laughs. 'But our hearts ruled our heads.'
As well as its warm welcome, the Lovatts were drawn to the cottage's uncharacteristically large rooms. 'The ceiling height was amazing and it felt really spacious,' says Rebecca. 'I think it works well because there are two huge rooms downstairs which are perfect for a young family.'
Wary of the problems that old properties can conceal, the couple had an extensive survey carried out, which confirmed that the property was structurally sound. As has been the fate of so many period properties, some years before it had been unsympathetically extended to the side and back as well as with a porch, hallway, tack room and at one point, a boiler room.
Luckily the previous owners had removed all the recent additions, meaning that the building was back to its original fabric when the Lovatts bought the house. 'It was pretty much an empty shell,' says Rebecca. 'But hadn't been lived in for a year and a half, so it looked neglected and needed us to come in and bring it back to life again.'
Fortunately, the cottage had retained an array of prized period features, including original beams, floorboards and a large brick inglenook fireplace. While the windows are not original, they had been replaced with sympathetic timber frames. Besides a nasty kitchen unit, concrete floor and dated carpet in the bedroom, the house was pretty much a blank canvas ready for Rebecca to lend her effortless rural style. 'I definitely wanted an English country home with lots of textures, fabrics, rugs, thick curtains and comfy, sink-in sofas.'
First on the list was a classic handmade country kitchen. The couple chose a mix of in-frame base cabinets and freestanding units to create a relaxed look and versatile layout. Jamie's company built the cabinets to their own design while Rebecca sourced secondhand units, including a dresser and island, which can easily be repositioned for entertaining.
'It's somewhere people can gather with muddy boots and where kids can run around and bang into things without us having to worry,' she says. 'Yet it's still a beautiful space where grown-ups can sit and enjoy an evening meal.'
As keen hosts, the couple found one of the drawbacks of the property was having nowhere to accommodate friends and family, but they soon saw the opportunity to convert a stable block in the garden into guest accommodation comprising
a double bedroom, bathroom and second bedroom, which also doubles as a creative room for Rebecca.
As the property is set in a Conservation Area and is Grade II listed, they knew planning permission would be needed, but happily the project was swiftly approved. 'We showed them detailed plans, including the suppliers we intended to use,' says Rebecca. 'They could see that we loved the property and didn't want to blight it in any way.'
Indeed, rather than conceal its history, the pair have sought to embrace the property's unique quirks, awkward angles, wonky floors, scrapes and even sways. Décor is kept simple with Farrow & Ball neutrals allowing the beautiful timber-frame structure to really sing, while wooden furniture and classic floral linens complete the English cottage look.
'In the bedroom we took up the carpet to reveal original wooden boards,' says Rebecca. 'They were wonky, covered in holes, and had nails sticking out, but we love them! When the wind blows at night you notice the house genuinely does move; it's like being in a ship's cabin. But it's been here for 400 years, so it's not going anywhere.'
Like any country cottage it really shines in the summertime. Rebecca loves to throw open the French doors to the garden and host dinner parties on the patio, lounge in her handmade seating area, and pick the garden flowers, but admits there is still lots to do.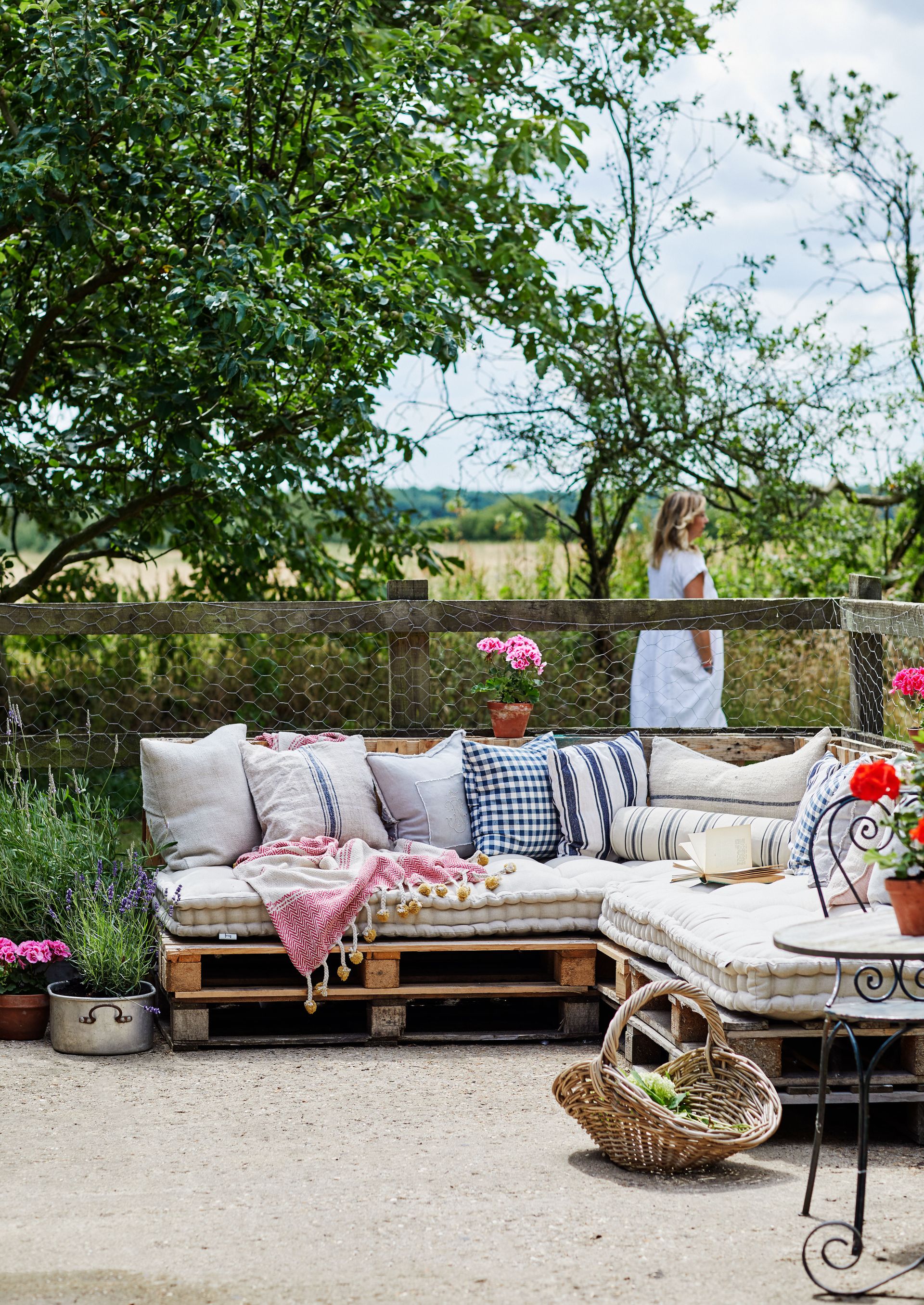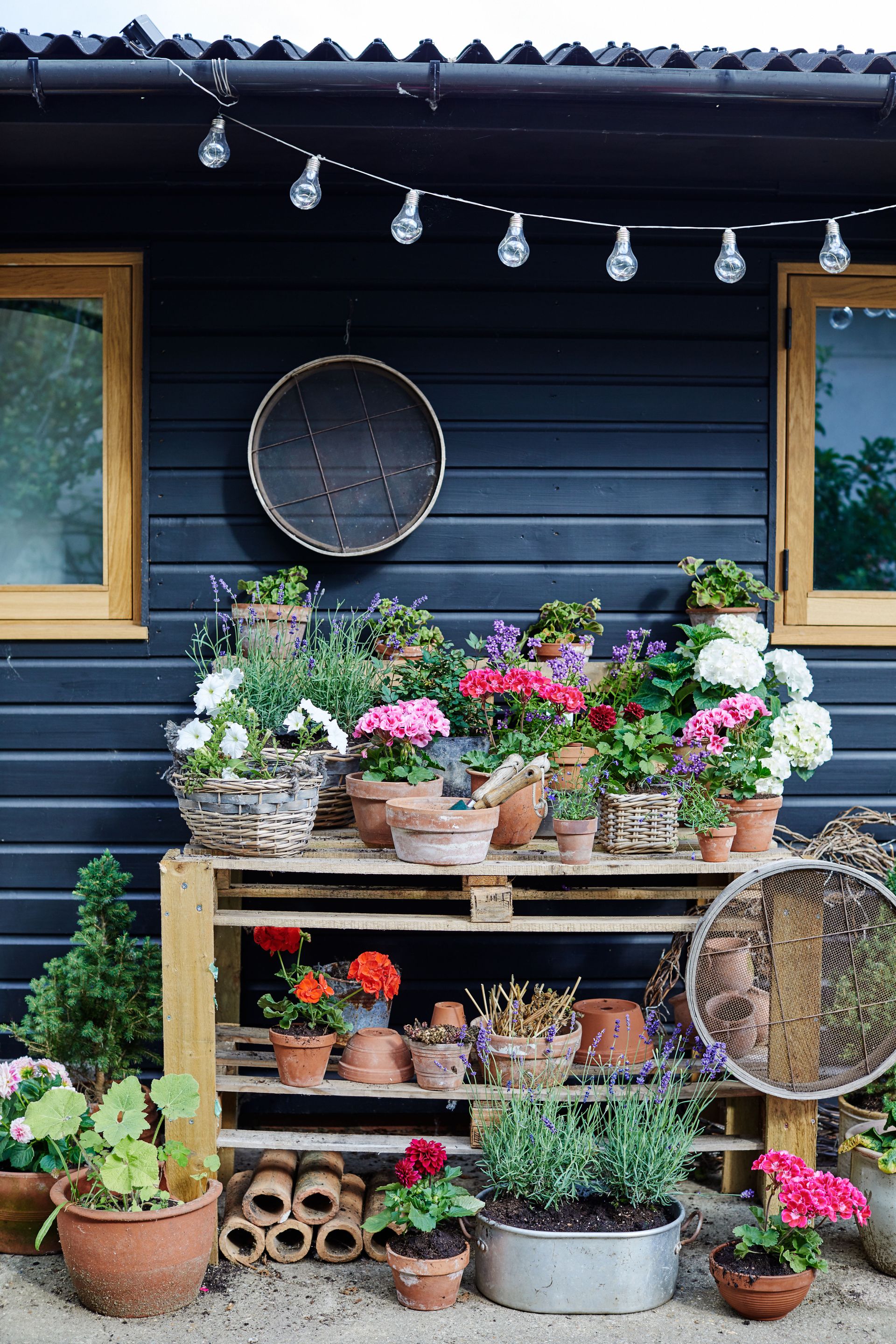 'The garden is our next big project,' she says. 'At the moment it would get ruined by cricket balls, but I dream of having a little knot garden.' Rebecca knows that one day the family will outgrow the property and toys with the idea of extending, but wonders in her heart if it's right. 'It's a practical solution, but I can't help feeling that as it's so perfect we should keep it as it is, for another family to continue its story.'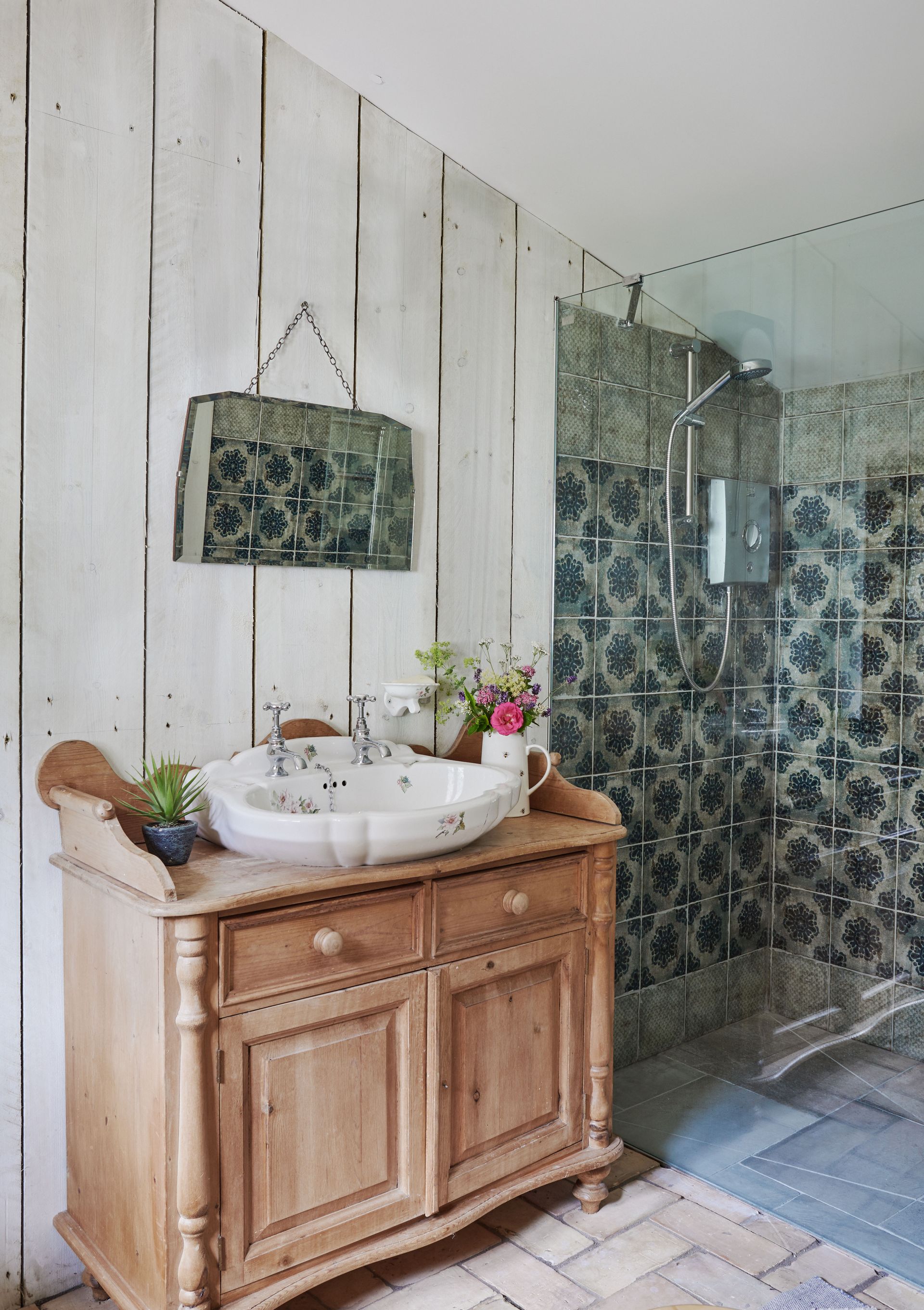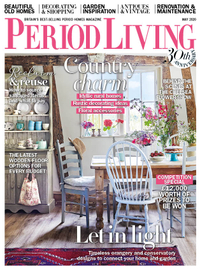 Subscribe to Period Living for more inspiration
A subscription to Period Living provides you with all you need to know about caring for and improving a traditional garden – and also how to decorate, renovate and maintain a period home.
MORE COUNTRY COTTAGE INSPIRATION: