If you've ever wondered what to do with your old pillows, you could have just found the answer. Finding and replacing your current (possibly grubby ones) with a couple of the best pillows needs to be done more often than one thinks — your pillow has a three-year lifespan. We know, better than anyone else, that figuring out what to do with our tired, lifeless sleep accessories can cause a bit of a headache. Especially if you're trying to be eco-friendly.
It may come as a surprise to learn that the average brit spends a third of their lives in bed and, with recent research by sleep wellness brand eve sleep revealing that one in 10 of us are now also working from our beds, it may be time to look under the covers and see what's in need of a refresh, starting with your pillow.
To address our pillow ponders, eve sleep have partnered with LoveCrafts, the expert crafting community, to introduce three inventive ways to bring your tired old pillows back to life. Keep scrolling to watch some crafty ways to upcycle your old pillows AND an epic deal (which ends on Tuesday!)
1. Create a garden lounger
As the weather's heating up and we are spending more time outdoors, gather five old pillows along with five pillowcases and simply create a comfortable garden lounger for chilling in the sun. Just sew the pillow cases together lengthways, taking care not to sew the opening, and insert pillows. Use on the grass, or as a pad for your sun lounger.
2. Make your pets more comfortable
Our furry friends love comfort, so repurposing your old pillows for their enjoyment won't go amiss. By simply taking your old pillow and an old pair of jeans you can easily create a stylish cosy bed for your pet.
3. Turn a pillow into a cushion
If you are feeling extra crafty you can also create a beautiful scatter cushion. It could even double up as a yoga or home office cushion (ideal for supporting our spines during our days at home). You'll need a pillow and white pillowcase, along with some other household items, to create this decorative cushion.
Replace your old pillows: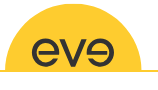 More about eve sleep