There are plenty of small garden ideas out there to help you make an outdoor space you love. Gardening expert Monty Don has shared a brilliant tip to make a compact city garden a riot of color and fragrance.
In his book Down to Earth, Monty Don explains that you can make a small but mighty garden by turning it into two large borders, with a path going down the middle.
Fill each side with foxgloves, delphiniums, roses and herbs, and if there's space, put your best garden furniture at the end.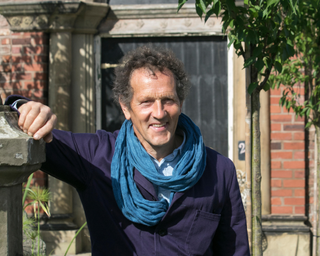 'Plan the garden around large borders,' he says, 'ideally flanking a path that you can wander down, with colour and scent accompanying you all the way.'
Adding that this is how he designed his own London garden many years ago, he says, 'this can be a narrow path down the centre of the garden, with borders that take up all the space right to the edges.'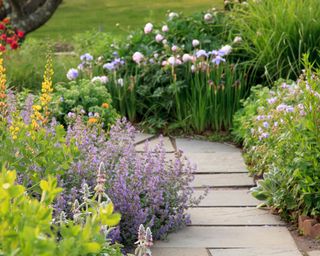 This garden design idea is suitable if you have a small plot you're not sure what to do with, that could perhaps hold some garden furniture, but little else. Pick blooms with pastel tones and your large borders will take on a cottage garden feel.
This traditional style can look beautiful. 'Whether you have flower beds and borders to fill, a patio to update with containers or a front garden to refresh, this timeless look will add beautiful colour to enjoy year after year,' says Dobbies Horticultural Director, Marcus Eyles.
'Loved by bees and butterflies, your garden will be brought to life with the gentle sound of buzzing and humming – a joyous backdrop to soak up summer sunshine in,' Marcus adds.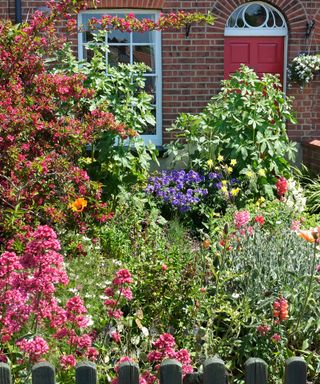 If you prefer the flexibility of planting in pots, our container gardening ideas for small spaces piece has lots of tips.
We love the idea of a garden bench tucked at the end of a path surrounded by gorgeous flowers - and if it attracts wildlife to our city gardens, that's a bonus. Of course, you need to think about how you use your garden and which areas get the sun before reaching for the trowel.
But for an impactful, joyful space, Monty's tip is a winner.