Switching supplier because you've heard about an amazing TalkTalk broadband deal? This best broadband provider offers both broadband-only and broadband + TV options, all at affordable prices. Whether you are working from home and need a stronger connection or you just fancy switching to something more cost-effective, we can help.
The very best TalkTalk broadband deal for December 2020 is TalkTalk Fibre 65 – you can buy this package below.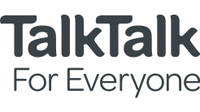 Can't get Talk Talk in your area? See the best broadband deals on offer this month from a range of providers. If you'd prefer to opt-in over the phone, you can do so by calling 0808 108 0354. Keep scrolling and type in your postcode to see if this Talk Talk broadband deal is available in your area.
TalkTalk broadband deals in your area
Loading...
TalkTalk line rental
All Talk Talk broadband deals include line rental. And with this service comes free call privacy features, caller display, anonymous caller reject and last caller barring. If you want the benefit of Anytime Calls, you can add this to your package and since Talk Talk uses Openreach landline, you should be able to keep the same landline number should you want to.
TalkTalk TV
You can add Talk Talk TV onto a current Talk Talk broadband package or buy a Talk Talk broadband deal which includes TV. With Talk Talk TV comes access to 80 of the nation's favourite channels – 15 of which are in HD – and you can watch the latest films and biggest TV shows. The Talk Talk TV box lets you pause, rewind and record TV and you can add and remove channels monthly. You can stream all of the best on demand players and streaming services from Netflix to Amazon Prime, ITV Player and more.
Talk Talk contract lengths
Talk Talk broadband deals come in the form of 12-month contracts, 18-month contracts and 24-month contracts. We think the 18-month option is the best as they work out cheaper, but if you're renting or want to try out Talk Talk broadband for the short-term, the 12-month option is great.
Prefer to purchase a Talk Talk broadband deal by phone? Call 0808 108 0354.
Can't get these Talk Talk broadband deals in your area?