Switching to a John Lewis broadband package? We can help you find one to suit your internet browsing needs. John Lewis is one of the best broadband providers in the UK, simply because they are reliable and affordable. And they have just a few packages to choose from to make this decision easier for you.
The very best John Lewis broadband deal in December is Fibre Extra Broadband, with evening & weekend calls included. You can see more info on this deal below.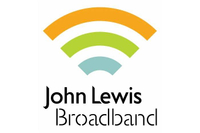 Can't get John Lewis broadband in your area? Head to our best broadband deals page for more great offers. Keep scrolling and type in your postcode to see if this John Lewis broadband deal is available in your area.
John Lewis broadband deals in your area
Loading...
What about John Lewis broadband line rental?
All basic John Lewis broadband packages include Evening and Weekend calls. Anytime UK calls can be added to any package for an extra £6, or International calls for an extra £8 per month.
How long will my John Lewis broadband contract last?
All John Lewis broadband contracts last 12 months. After this period is up, your monthly direct debit will increase or you have the chance to leave and change provider.
What about John Lewis broadband and TV deals?
Unfortunately, John Lewis broadband isn't offering TV deals at this moment. We hope that this option will be available in the future, but we can't guarantee anything.
Which broadband provider does John Lewis use?
John Lewis broadband use Plusnet for their services. They trade through John Lewis Broadband but your contract is between you and Plusnet. Unsurprisingly, this means that Plusnet offer similar broadband deals for similar prices.
More broadband deals