Buying the best Sky deal? We're here to help. Sky is one of the best broadband providers in the UK, which justifies their high prices. Luckily for you, we can get you a bargain deal – broadband-only or TV + broadband – this October 2020.
Currently, Sky deals start from £22 per month. October's best package costs £39 per month – Sky TV and Broadband Superfast. This package comes with broadband averaging 59 megabits per second, 147 TV channels and it's on an 18-month contract. Type in your postcode below for the best Sky deals in your area. Use the links below to navigate this page by section.
Can't get Sky in your area? Head to our broadband deals page for more affordable offers. Type in your postcode below for more Sky packages in your area.
The best Sky deals
Why you can trust Real Homes Our expert reviewers spend hours testing and comparing products and services so you can choose the best for you. Find out more about how we test.
Loading...
The starter Sky TV package
Sky's starter TV package – Sky Ultimate TV – is currently just £25 per month. Once you have this package, you can then begin to buy add-ons such as Sky Kids, Sky Cinema and more. Read more info below.

Sky Ultimate TV | 18 months | £25 per month | Setup fee: £20
Named Sky Ultimate TV for a reason, this package really does include it all. We're talking Sky TV, Netflix, YouTube, Spotify, BBC iPlayer, All 4 and ITV Hub all in one place. Brilliant. Then there's the added bonus that with Sky TV comes 2,500 series – that's 27,000 hours of TV – as well as access to Netflix original shows and the Sky Go app so you can watch while out and about. After opting into this package you can add channels such as Kids, Sports and Cinema, as you please.
Sky TV add-ons
Sky TV deal add-ons are much easier to understand now that they can be purchased individually. You can build your own bundle below, making sure you're not paying for anything you won't watch, and it'll save you money. Scroll for extra details about each add-on to help you decide if you truly need them.
All packages below are on an 18-month contract.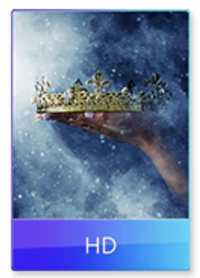 HD | £6 extra a month
One of the most essential add-ons in our eyes, this HD extra means you'll truly appreciate your TV's quality. Sometimes, Standard Definition (SD) just isn't enough as it can appear extremely blurry on modern HD or 4K TVs. Bringing not just brighter colour to the picture, for just an extra £4, you can also enjoy an extra five times the detail on 35 channels including Sky Atlantic.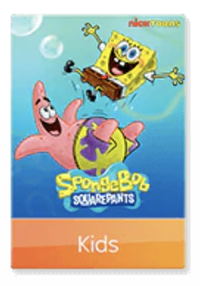 Kids | £5 extra a month
Parents, rejoice! The small price of £5 a month not only keeps the kids quiet with over 5,000 episodes of TV programmes but also lets them watch a further 11 channels of kid's live TV. This way, you won't be scrolling for hours trying to find 'that dinosaur programme', and it can be screened on tablets via the app. Let Saturday night Strictly watching re-commence.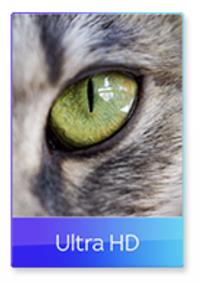 Ultra HD | £10 extra a month
Ultra HD is four times better than HD – it's clearer and sharper. This way you can watch your favourite channels in UHD, including Netflix.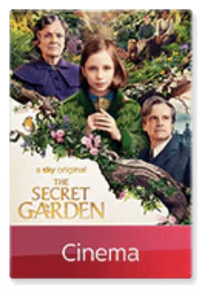 Cinema | £11 a month
Slightly more expensive than other add-ons, but for good reason, Sky's selection of recent movies gets a new addition every day, and they're all in HD. With over 1,000 films to choose from, if you find yourself choosing a film over a TV programme when browsing what to watch, forget the individual HD add-on and just get this. Although it's more expensive than Netflix and Amazon Prime, we think it's worth it.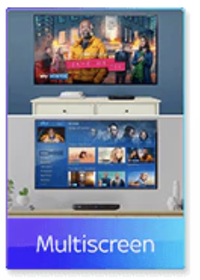 Sky Multiscreen | £14 extra a month
For those who have several screens in their house and want to watch Sky TV channels from them all, opt into for Sky Q Multiscreen for an extra £14 a month. This way you can pause on one screen and pick up on another. Ground-breaking.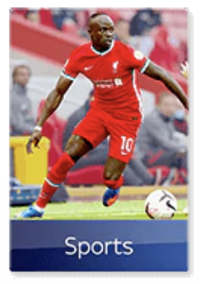 Sports | £23 a month
Ready for all the sports? If you know you'll be glued to the action throughout the year, you can get all the Sports channels you need for just £23 a month. Not only Sky Sports channels, but Premier League, Football, F1®, Cricket and Golf, too. Your ticket to watch the biggest sporting events in 2020 in stunning HD.

What channels do I get with Sky TV?
As well as the usual TV channels that you get on Freeview – BBC channels, ITV channels, Channel 4, Channel 5 and more – you can watch all of these channels below...
Sky Atlantic
Sky One
Sky Witness
Sky Comedy
Sky Two
Sky Arts
Sky Crime
Sky History
Sky History 2
Pick
Challenge
W
Gold
Dave ja vu
Alibi
Fox
Comedy Central
MTV
Lifetime
Comedy Central Extra
E!
Movies 24
TLC
TCM
Vice
SyFy
Discovery
National Geographic
National Geographic Wild
Quest
Quest Red
Home & Health
Shed
Crime Investigation
Eden
Animal Planet
Discovery Turbo
Discovery Science
Discovery History
Investigation Discovery
MTV Music
MTV Base
MTV Club
MTV Hits
MTV Rocks
MTV Classic
MTV OMG
Ginx E Sports TV
Eurosport 1
Eurosport 2
Sky Sports Mix
Sky Sports News
Sky Sports Racing
Sky News
Star Plus
Star Gold
Star Bharat
ZeeTV
ZeeCinema
Sony Six
Sony Sab
Sony Maz
Sony Max 2
B4U Movies
B4U Music
Colors Rishtey
Colors Cineplex
Colors Viacom
News 18
Sky Q
If you're signing up as a new customer, all Sky TV packages include a Sky Q box by default. This box lets you: store up to 500 hours of TV and films at one time; record six shows and watch a seventh at the same time; pause, rewind or restart live TV.
In more recent news, Disney Plus is now on Sky Q! This means that you can select Disney Plus as part of your Sky package when joining, and it'll come out as one bill for both. Alternatively, you can sign up below – there's a free seven day trial on offer – and pay separately but still watch on Sky.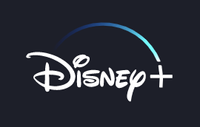 Disney Plus | £5.99 extra per month
Opt into Disney Plus now and enjoy access to never seen before movies, series, documentaries and more. Some of our top content picks include the new Aladdin, Star Wars the Mandalorian, 10 Things I Hate About You, Toy Story 4, and not forgetting Avengers: Infinity War of course.
The best Disney movies: watch them now on Disney +
Sky Go
Sky go is also now included as standard. This gives you the opportunity to take advantage of your Sky TV, even when out of the house. Download the Sky Go app to watch live TV anywhere on your mobile, laptop or phone. You can also stream shows live and on demand and seamlessly switch between devices with ease. From phone to TV in seconds.
Sky Black Friday
Sky participate in Black Friday sales every year, and the deals are always amazing. Last year we saw some of their packages hit all-time-low prices. If you can wait to change broadband provider, then we definitely suggest doing so. This way you'll pay a cheaper package price for the next 12 or 18 months.
How to get these deals?
Clicking on any of the 'visit now' buttons above will take you to the Sky website, where you can add deals and packages to your cart as you wish.
More broadband deals...