Looking for the best films on Amazon Prime? This streaming service is our best-rated for many reasons but mostly due to the sheer velocity of content it offers. Movies left, right and centre.
We were recently tasked with the oh-so-hard job of rounding up the best films on Amazon Prime. These top watches will see you through lockdown and out the other side. We've thought of everything from action movies to romance films, dramas, kids picks and more. Grab the popcorn!
We're doing everything we can to help keep you entertained through the Coronavirus outbreak, and you'll find plenty of inspiration on our No place like home hub page. Otherwise, check out our streaming hub page for info on what to watch where.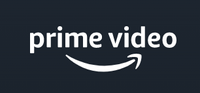 Prime Video | FREE 30-day trial
Yes, you read that right: Amazon offers a free 30-day trial for Prime Video. This means you can use this service for free, for an entire month, paying nothing. After, you'll be charged just £7.99 per month to watch. Not a bad price!
1. Darkest Hour (2017)
Prime Minister Winston Churchill (Gary Oldman) must decide whether to sign a peace treaty with Adolf Hitler's Germany or continue fighting the war against them. Oldman won an Academy Award for his electrifying performance.
2. Hacksaw Ridge (2016)
Follow the true story of Pfc. Desmond T. Doss (Andrew Garfield) who managed to save 75 fellow soldier at Hacksaw Ridge, despite refused to bear arms on account of his religious beliefs. His efforts saw him win the Congressional Medal of Honour.
3. Legend (2015)
This biographical thriller follows the Cray Twins, Ronnie and Reggie (both played by Tom Hardy) and their journey to becoming the UK's most infamous organised criminals.
4. Me Before You (2016)
Based on the best-selling novel by JoJo Moyes, this movie will make you laugh, cry and pretty much everything in between. The story follows Louisa (Emilia Clarke) as she lands a job as a carer for the recently-paralysed Will Traynor (Sam Claflin). The two get to know each other and... we're not going to ruin it! Give it a watch and bring the tissues.
P.S. If you haven't already, we suggest reading the book ahead of watching the movie!
5. Olympus has Fallen (2013)
The president has been kidnapped and his staff have been taken hostage. Rest assured, Mike Banning (Gerard Butler) – former presidential security officer – is on hand to save the day. This fast-paced action movie stars Morgan Freeman, Aaron Eckart and Angela Bassett to name a few stars. The clock is ticking...
6. The Aeronaughts (2020)
Set in 1862, balloon pilot Amelia Wren (Felicity Jones) gets set to advance human knowledge of weather – and flying higher than anyone else, while she's at it – with help from the pioneering Meteorologist James Glashier (Eddie Redmayne).
7. Midsommar (2019)
What was set to be a relaxed summer on a remote Swedish island turns into something more sinister when local residents invite young couple Dani and Christian to join in with a strange celebration.
8. Fantastic Mr. Fox (2009)
Based on the novel by Roald Dahl, follow the tale of Mr. Fox (voiced by George Clooney) in his bid to outwit the farmers Boggis, Bruce and Bean, and save his family from starvation. This animation was directed by Wes Anderson.
9. Early Man (2018)
Created by Nick Park of Wallace and Gromit fame, this animation takes us back to the dawn of time, when pre-historic animals walked the Earth.
10. Cats & Dogs (2001)
Possibly one of the most ridiculous films known to man, we're secretly absolutely obsessed with Cats & Dogs. There's a war raging and it's not between nations, but between domestic cats and dogs...whose side are you on?
11. The Upside (2019)
In this heartwarming comedy, a paroled ex-convict (Kevin Hart) strikes up an unlikely friendship with a paralysed billionaire (Bryan Cranston). But how will things play out...
12. Bride Wars (2009)
Best friends Emma (Anne Hathaway) and Liv (Kate Hudson) are both engaged to be married, at the same hotel. How could anything go wrong...
13. Manchester by the Sea
Starring Michelle Williams, Casey Affleck, Kyle Chandler and many more famous faces, Manchester by the Sea follows Lee, a janitor who lives in a basement apartment. Lee's brother passes and Lee is entrusted with caring for his teenage nephew, therefore, has to return to his hometown – Manchester by the Sea, Massachusetts – and confront everything and everyone he left behind. It's rated a high 7.8 on IMDB...
Looking for more suggestions?