On the hunt for the best Amazon Prime series to watch? This best streaming service plays home to several top-rated TV shows – old and new – while it gains new additions weekly. Content-wise, Amazon Prime has everything from series to movies, some of which are free and others you have to pay to watch.
From the highly-rated The Boys to the book adaption of Normal People, the old but gold Modern Family and historical series, Chernobyl, there's something for everyone to binge-watch at Amazon Prime. See our list of the top seven content picks for September 2020.
Not (yet) an Amazon Prime member? You're missing out! They're currently offering a free, 30-day trial so that you can try before you buy. If you're not keen (we're sure you will be) simply just cancel before the 30 days are up and you'll pay nothing.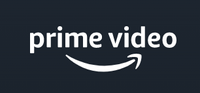 Prime Video US / Prime Video UK | Free 30-day trial
Take advantage of this service for free, for 30 days thanks to this offer. Cancel it before the 30 days are up and you won't be charged, leave it going and it'll only cost $8.99/£7.99 per month to watch. Not a bad price!
7. Normal People
Rating: 15
Seasons: 1
Genre: Drama, Romance
An adaptation of Sally Rooney's novel, this one-series show contains some of the best acting we've seen in a while. The series is set in Ireland and follows the stories of Marianne and Connell, both of which are from the same town but live two completely different lives. Incredibly written, artistic and heart-wrenching.
6. Modern Family
Rating: PG
Series: 11
Genre: Comedy, Drama, Romance
Our favourite TV family have returned for their 11th and final season this year. From now until then, we suggest binging this series to catch up. It's one of those programmes you can have on in the background and pretty much watch any episode of any season and know what's going on. It follows one big family with Dad/Grandad Jay and his two children from a previous marriage, Claire and Mitchell, at the heart of the bunch. Jay, his wife Gloria and son(s) are one small family, Claire and her husband Phil along with their three children are another and Mitchell, his husband Cameron and their daughter Lily are the last. Together they all make one big Modern Family. It'll have you laughing, crying and everything else in between. You'll be obsessed before you know it.
Watch series one to seven now for free on Amazon Prime. Eight to 10 will need to be paid for and 11 is coming to the UK soon.
5. Parks and Recreation
Rating: 12-15
Seasons: 7
Genre: Comedy
This funny political sitcom stars Amy Poehler, Aziz Ansari, Aubrey Plaza, Chris Pratt, Adam Scott and Rob Lowe among many other famous faces. This series follows Leslie Knope (Amy Poehler) who is the deputy director of the Parks and Recreation Department in Pawnee, a fictional town in Indiana. Leslie wants nothing more than to make her town better and boost the community spirit. However, others aren't so keen on that idea. 14 Primetime Emmy Award nominations and a Golden Globe Award win, this series is more than worth a watch.
4. The Outsider
Rating: 18
Seasons: 1
Genre: Horror
The Outsider is a new mini-series based on Stephen King's brilliant and best-selling novel. Set in Georgia, this series follows the gruesome murder of a young boy as the cops try to find out who is responsible. Several eyewitnesses help them find their guy. The only problem? He has a completely solid alibi. Jason Bateman directs and stars giving an utterly gripping performance. You'll be hooked from the first episode.
3. The Office [US]
Rating: 12
Seasons: 9
Genre: Comedy
A mockumentary sitcom that follows the lives of – you guessed it – office workers, the US version of this popular series calls the Dunder Mifflin Paper Company in Pennsylvania, home. While we're well aware that there's a UK version, the US version – right now – is the only one on Amazon Prime. Created by Greg Daniels, Ricky Gervais and Stephen Merchant, famous faces in the series include Steve Carell, Jenna Fischer, John Krasinski and more.
2. Grey's Anatomy
Rating: 15
Seasons: 15
Genre: Medical, Romance, Drama
This medical drama series has just returned to our screens for its 15th (!!!) season. It's binge-worthy and 100 per cent worth your time. This TV series follows surgical medical interns in their day to day activities of changing and saving lives. It stars Ellen Pompeo at its heart as well as Justin Chambers, Chandra Wilson, James Pickens Jr and Patrick Dempsey. Not only has it won a Golden Globe for best TV series but it has been nominated for 38 Primetime Emmy Awards. It's currently the longest-running American primetime medical drama series for good reason.
1. The Boys
Rating: 15 (some episodes are 18)
Seasons: 2
Genre: Action
Season 2 of The Boys has recently been added to Amazon Prime, and we are obsessed. This series sees superheroes become celebrities, but looks at things from the other side – the damage, the secrets, the lies. What if superheroes went rogue? After Hughie, an electronic store worker, sees his girlfriend get killed by superhero A-Train, he joins a group – The Boys – to take down the company that owns and markets these superheroes, otherwise known as Vought. The acting is incredible and the casting is spot on – the only thing we wish for is more episodes.
How to watch Amazon Prime?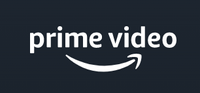 Prime Video US | Free 30-day trial
Take advantage of this service for free, for 30 days thanks to this offer. Cancel it before the 30 days are up and you won't be charged, leave it going and it'll only cost $8.99 per month to watch. Not a bad price!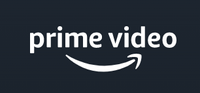 Prime Video UK | Free 30-day trial
Yes, you read that right: Amazon offers a free 30-day trial for Prime Video. This means you can use this service for free, for an entire month, paying nothing. After, you'll be charged just £7.99 per month to watch. Not a bad price!
Click the link above to start your free, 30-day trial with Amazon Prime. From here you can watch this streaming service on your smartphone, tablet or web browser. If you have a smart TV or console, you can stream it through there, too. Otherwise, you'll need to buy a streaming stick (see our best picks below) to stream Amazon Prime through your TV. They're only cheap and also work with Netflix, Disney+ and other streaming services, too.
More from Amazon: