Haven't you heard? Amazon Prime Day is Amazon's biggest shopping event of the year as last year saw more than 175 million items sold. It's even bigger than Black Friday and Cyber Monday combined. But, thanks to COVID-19, this year's sale event has been postponed until further notice. Don't sweat: we are here to give you all the info you need when it comes to bagging an Amazon Prime Day 2020 deal. 
While there is still much speculation on a new Amazon Prime Day 2020 date, we have heard plenty of predictions from that of the start of October – Prime Day is always normally a Monday and Tuesday – to it being in September (which is what we are leaning more towards), or maybe even late August.
Rest assured that Amazon Prime Day will be making an appearance this year, so you do need to be prepared for when that happens – Amazon released a statement on the 21st July reassuring us. It read...
"This year we'll be holding Prime Day later than usual, while ensuring the safety of our employees and supporting our customers and selling partners. We are excited Prime members in India will see savings on August 6-7, and that members all around the world will experience Prime Day later this year. We look forward to sharing more details soon." – Amazon
If you can't wait for Amazon Prime Day 2020, see some current deals below or head to our deals hub.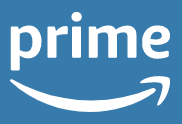 Amazon Prime UK free trial
Amazon offer all customers a free 30-day trial to experience the benefits of a Prime account before investing their money. Amazon Prime Day only is nowhere near that length of time, but this means you can get a free trial before the event to take advantage of the deals. Winning!View Deal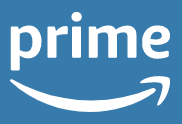 Amazon Prime US free trial
Usually $12.99 per month, Prime US offers customers exactly the same benefits as Prime UK, and they offer shoppers the chance to claim a free 30-day trial too. Prime Day deals without the price tag...View Deal
When is Amazon Prime Day 2020?
The latest guesstimations say that the revised date for Amazon Prime Day will be some time in September. Amazon does not officially release the dates for Prime Day until a few weeks before the event, so we're not totally sure when we'll find out. The last few years, the event has taken place in the middle of July – Amazon Prime Day 2019 was on 15 and 16 of July. Amazon Prime Day 2018 fell on the 16th and 17th July.
Speculation has it that this year's Amazon Prime Day will fall on the weekend of the 12th September since Labor Day is on Monday 7th. If not, we reckon it may even be as early as the weekend of the 29th August. Or, it could end up being in October, although that's a little close to Black Friday.
Amazon Summer Sale
The Amazon Summer Sale has just been and gone as deals started on Monday 6th July and finished on Sunday 12th July, with everything from smart home tech to fitness equipment, gardening tools and more discounted. We saw Alexa devices sell for as little as £24.99 and an electric toothbrush for £16.99. 
How will Coronavirus affect Amazon Prime Day 2020?
Back in March, Amazon had to take measures to prioritise the delivery of essential items like toilet tissue and groceries so that people could get what they needed. This meant many product lines including beauty, tech and gifting were on delayed delivery schedules to enable the Amazon warehouses to move priority products. Delivery seems to be largely back on track in the UK, but demand in the US is still hindering normal service. Prime Day 2020 has been officially postponed by Amazon, with no date yet announced.
We also need to consider the manufacture of the products usually on sale for Prime Day. Even Amazon's proprietary tech is not completely under their control as manufacture takes place around the world at a number of sites – many of which are in China. Existing stock may last until the event, but production of certain products has been stopped due to factory closures. Delivery of these items to Amazon warehouses has also become more difficult.
A final consideration is that Prime Day was original conceived as a big summer sale to fill the mid-year lull. It drives Amazon Prime membership and shifts excess stock. These are not things Amazon needs to heavily promote this year as Covid-19 and a reliance on online shopping are doing the work for them. Moreover, subscriptions to Amazon Prime are up already as many have subscribed to their streaming offerings for extra material to watch during lockdown.
What is Amazon Prime Day?
Much like Black Friday, Amazon Prime Day used to be just 24 hours long to offer Amazon customers huge discounts on anything and everything they need; however, much to our pleasure, both events have been extended, and in 2019, Amazon Prime Day ran for over 48 hours. After the main event was officially over, deals continued and some prices stayed low for the remainder of the week.
Do you need to be an Amazon Prime member to get discounts?
Although Amazon will likely be running other deals around this time, the biggest and best deals are for Amazon Prime members only. So, to take advantage of Amazon Prime Day 2020 you will need to have an Amazon Prime account either in advance of the sale, or before you make a purchase. 
In 2018, Amazon welcomed more new Prime members on the date of July 16 than any previous day in Amazon history, as you have to be a Prime member to take part in Amazon Prime Day.
You can often get a free trial that last 30 days, so time it right and you could take part for free. If you do this, we suggest waiting until the date is announced. Alternatively, sign up to Amazon Prime today and make the most of their free next day delivery and Amazon Prime movies and TV offerings.
What are the bestsellers on Amazon Prime Day?
As a super-merchant, Amazon sell pretty much every product you can think of. In sales events, technology and appliances sell really well and Amazon also offers great deals on their own tech including the Alexa smart speaker range. Below is a list of bestselling items from Amazon sales in 2019. Expect to see similar and more in upcoming sales.
What deals can you expect on Amazon Prime Day 2020?
As with any post-summer sale the usual seasonal goods will be available. Think garden furniture, garden storage, tools and toys. As well as this, tech is what Amazon is known for and they deliver on that, too. Vacuum cleaners and small home appliances will be up for grabs and don't forget all of Amazon's own smart home devices in the Alexa speaker family. 
Amazon offers different types of deals when they have a sale on. You can see what they are below.
Deals of the Day: 24-hour duration – usually have a countdown.
Lightning Deals: Flash sale deals with a limited number available for a short period of time.
How to get a bargain on Amazon Prime Day 2020
These are our expert tips on getting a Prime Day bargain:
Sign up for an Amazon Prime account in advance: this is the only way to to take part in the deals; you needn't subscribe though – our guide on how to get a free Amazon account and be Prime Day ready will take you through the process.
Download the Amazon app on to your smartphone – that way, you'll get notifications as deals come in. 
Do your research before Amazon Prime Day – noting prices before the event both on Amazon and other sites that cut their prices to match means you can be sure to get a deal not a dud.
Make a Prime Day wish list by 'adding to basket'; that means that on the day, you can find all your buys in one place to see what is discounted.
Click the 'Watch This Deal' button to be notified when the product goes on sale.
How to take part in Amazon Prime Day 2020 deals
Don't want to be a Prime member but do want to take advantage of all the great deals? You can sign up for a free 30 day trial membership whenever you like. Sign up before Prime Day so you're covered and then opt out later. It's easy.
Click one of the links below (depending on the country you're in) if you want to start your free Amazon Prime trial now. If you don't cancel, it's just £7.99 per month to carry on enjoying the perks, such as free next day delivery and access to TV shows.