Contemplating a few stylistic tweaks? What are the aesthetics that work in a small bedroom? Designers are shelling out their expertise, so if you're looking for a sign to forge ahead with a makeover, consider this it.
Whether you're dreaming of a pastel paradise or a calming oasis, we're willing to help you make it happen. Although working with an area that's not terribly large seems difficult, a few tips and tricks will make the space flow seamlessly. (Promise!)
Without further ado, it's time to get started. We know you're one step closer to a 'Gram-worthy look. Small bedroom design mistakes will soon be a thing of the past— trust us.
The 5 aesthetics that work in a small bedroom, according to designers
Though there are plenty of styles to admire—we're particularly rooted in the dark academia look as of late—not all of them are conducive to an itty bitty bedroom. Here are the five designers gravitate toward—and how to make them work in your own abode.
1. Hygge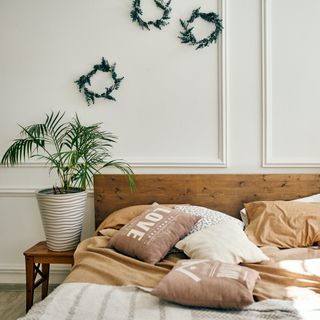 More than likely, you're going to want the place where you tuck in to feel comfortable and restful. Hygge can make that happen (and then some).
"It encompasses all things comfortable and cozy," says Alison Lange, the founder of Honey Mercantile. "Think super fluffy comforters and pillows, cozy candles, soft blankets, and raw timber furniture."
But in order to make this work, you'll have to keep the area clutter-free and strategically situate your accents so that nothing feels overcrowded. Lange also recommends a "natural, soothing [color] palette" to capture the vibe.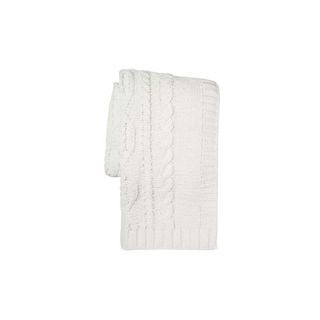 Cozy
Cable Knit Chenille Blanket
Price: $24.99
Dimensions (in.): L60 x W50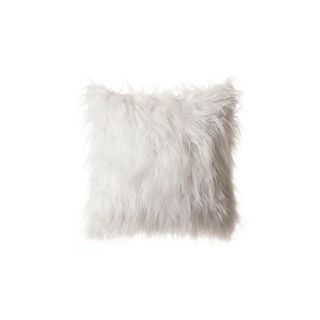 Fuzzy
Marty Faux Fur Throw Pillow
Price: $28.99
Dimensions (in.): H18 x W18 x D6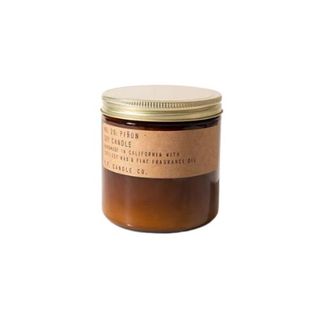 Customer-favorite
Honey Mercantile is the breakout creation and lifelong dream of Alison Lange. For 20 years, Alison has dreamt about and researched what an unhurried shopping destination that charms the senses would be like. A place that would always surprise and delight. With Honey Mercantile, she has been able to curate a destination that resonates with people looking for an authentic shopping experience where every item has a story. Alison is a life-long believer that everything we do has a bigger impact. That's why Honey Mercantile focuses on recirculating vintage treasures and highlighting quality makers and artists.
2. Minimalism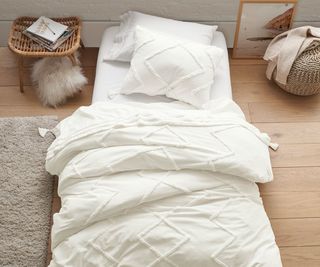 Sometimes, you can make a big statement by saying very little. Take Minimalism, Maximalism's older, more mature cousin, for example. Though this style might feel less enthusiastic than it's counterpart, that doesn't mean style is placed on the back-burner.
"By mixing metals, natural materials, and neutral colors, you can add visual interest to a space without cluttering it-brass, natural woods, and woven textures can all be incorporated," says Rotem Eylor, CEO and founder of Republic Flooring.
Like Hygee, minus the fluffy, cozy factor, this is another aesthetic that encourages you to remain clutter-free and organized. Plus, it also requires the same hues.
"Minimalistic, monochromatic palettes exude a sense of space, while bolder, dark shades wrap you in a cozy embrace," says Artem Kropovinsky, an interior design expert and founder of Arsight.
He suggests throwing in a few mirrors for good measure to brighten the space and make it feel larger than it might actually be. (Here's where to place a mirror in a small bedroom, according to experts.) Additionally, he encourages layering without overpowering the look of the room.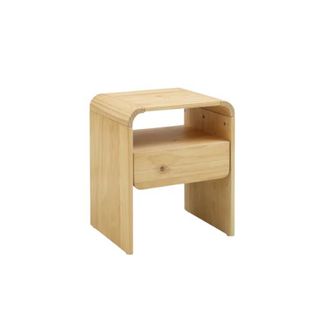 Sleek
Price: $137.99
Dimensions (in.): H20.86 x D15 x W17.8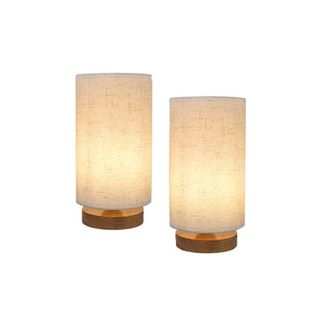 Set of two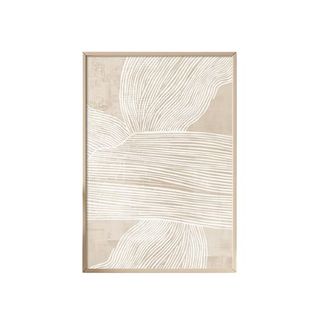 Serene
Abstract Beige Canvas Art
Price: $19.99 (no frame), $43.99 (framed)
Dimensions (in.): L16 x W24
Artem Kropovinsky is an interior design expert and founder of Arsight, an award-winning interior design studio based in New York.
Rotem Eylor is an entrepreneur, forward thinker, and hands-on CEO and founder of Republic Floor, a successful flooring company based in the U.S. Eylor has achieved great success through hard work and dedication and has proven that with the right mindset, all can be achieved. Eylor calls his approach "Guerrilla Operations." One of his key management skills is being able to turn the ship quickly, no matter the size of the ship.
3. Preppy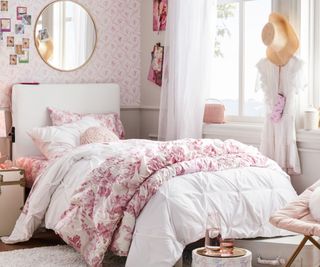 When you think "elegance," Preppy automatically comes to mind.
"It is all about the room looking put together, classic and clean," says interior designer Marta Balazs. "The space will not be overly cluttered, and every piece will have function and design elements."
The All-American vibe can definitely incorporate rich shades and heavy patterns, yet it's all about knowing what to opt for and where to put it.
"Instead of a lot of strong, bold patterns, I'd recommend choosing more timeless details (such as stripes, gingham, and checkered patterns) and as many textural details as possible," Balazs notes. "The layering of different textures adds depth and interest without overwhelming the room."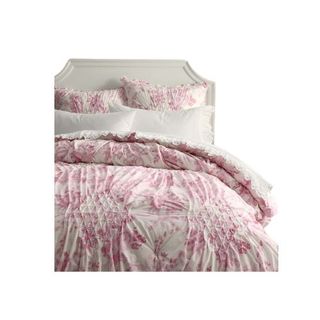 Elegant
LoveShackFancy Garden Damask Smocked Quilt + Sham
Prices: $238 (Twin XL), $328 (Full, Queen)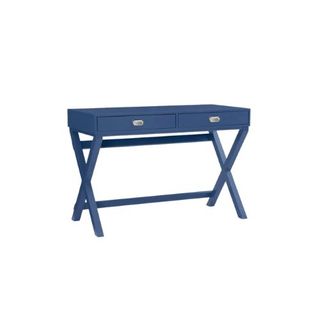 Study Time
Price: $269
Dimensions: D20 x W44 x H30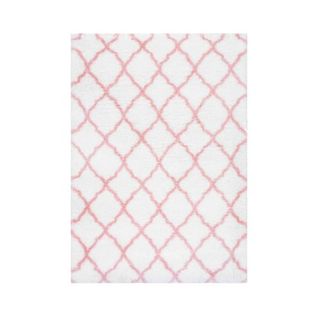 Cozy
Soft and Plush Cloudy Shag Rug
Marta Balazs is a London-based interior designer helping homeowners create functional, timeless, and calming spaces that inspire a sense of well-being with a touch of Scandinavian style.
4. Scandinavian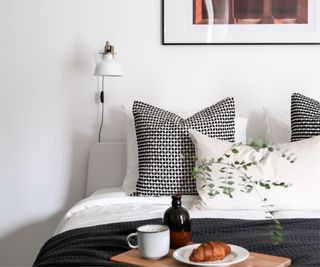 Scandinavian design seems synonymous with IKEA, but it's about so much more than the beloved retailer.
"Scandinavian styles work particularly well in small spaces because the aesthetic focus on minimalism, mixing elements, a light color palette, and functional furniture," says Eylor.
And not only do those soft tones look good, but they can help you feel good.
"I'd always gravitate towards color palettes inspired by nature's landscapes," Balazs says. "These colors create a soothing atmosphere that aligns with the Scandinavian principle of serenity, and studies have also shown that the use of calming colors like blues and greens can have a positive impact on sleep quality and stress reduction."
Say no more! We're certainly sold on a good night's sleep.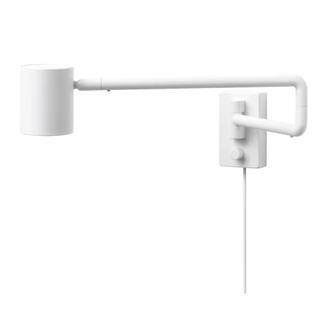 Let there be light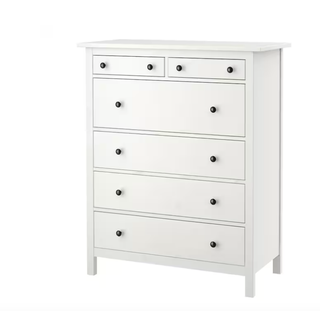 Organizational
Price: $349.99
Dimensions (in.): D19 5/8 x W42 1/2 x H51 5/8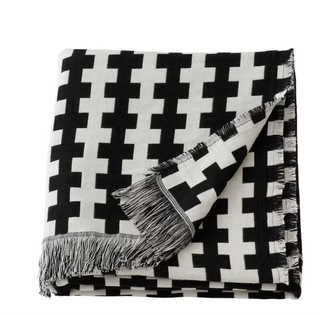 Geometric
Price: $29.99
Dimensions (in.): L51 x W67
5. Y2K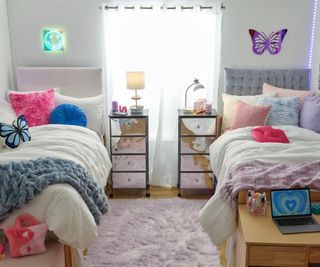 Full disclosure: Y2K does not necessarily bode well with tiny bedrooms. But, that's not to say it's impossible. It'll just have to require a thoughtful approach and careful placement.
"While it can work in a small bedroom, it has the potential to become quite distracting and generate clutter, which can harm relaxation and sleep," says Jill Zwarensteyn, certified sleep science coach. "However, if you keep to a specific color palette and maintain a minimalistic approach to Y2K decor, it can transform a small bedroom into a lively and colorful space."
Keep furniture symmetrical, stay clutter-free, and hone in on themes when it comes to your accents. You'll want to opt for curvy furniture, throwback inflatables, and the quintessential beanbag chair.
"Statement patterns and prints like flower prints, smiley faces, animal prints, mushrooms, and butterflies can be used on bedding and throw blankets," says Chantelle Hartman Malarkey. "Posters and funky art on the walls is also a simple way to decorate a small room in this style."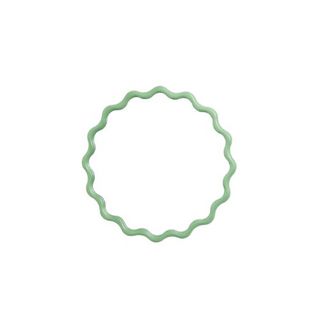 Wiggly
Price: $81
Dimensions (in.): D15 3/4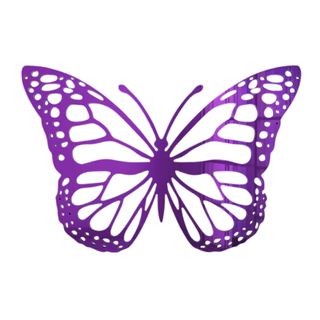 Olivia Rodrigo-approved
Butterfly Acrylic Wall Art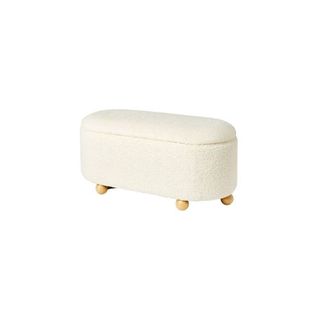 Cozy
Havenstone Pill Shaped Bench
Price: $180
Dimensions (in.): H17 x W38 x D18
Chantelle Hartman Malarkey, a.k.a. the Lifestyle Alchemist, is an interior designer, photographer, home chef, hosting expert, and blogger who shares ideas about family travel hacks, beauty must-haves, delicious recipes, among other topics, with her followers.
FAQs
How do you make a small bedroom aesthetic?
First thing's first: find a purpose. Do you want your room to be a chill, relaxing zone? Are you looking for a fun nod to your teen years? (Millennials!) Figure out how you want to utilize the space, and then have a look at an aesthetic that suits your fancy.
Once you have the basics in place, do some measuring (even if it's a small room, measuring is key) and start sizing up the place—quite literally. Take note of what you need and what you have room for. Select furniture and accents that coincide with the aesthetic's vibe.
And, above all, no matter what you opt for, the trick is to stay neat and tidy. Not only will that free up space, but it will help you pull off whatever look you're going for. Check out ways to maximize space in a small bedroom.
What should I put in my room for aesthetics?
Pay attention to the types of lighting you have, and when you're in a small space, you won't want one overpowering floor lamp or overhead light. Opt for sconces and smaller lamps to be placed throughout the space.
If you're going to accessorize, think about wall art, accents like throw pillows and blankets, and storage options. Bonus points if you can snag multi-functional furniture for your small space, too.
How can I change my bedroom aesthetic?
It's all about nailing down a look and a purpose. Once you decide what type of style you're going for, find the items in your room that are easily changeable, perhaps starting with the bed and art accents, and abide by the aesthetic's rules. For example, you'll want bold colors for Y2K and neutral tones for Minimalism.
---
Still looking for ways to make your space pop? Check out the 12 must-have small bedroom needs, no matter what style you've opted for.