When it comes to life's more stressful events, arranging a wedding and buying a house are both up there. But David and Andrew Harrison-Colley did both in the space of a few weeks, with a spur-of-the-moment offer on their flat just before they flew off to get married.
However, their happy ever after in their new home came under threat when planning restrictions and Covid clampdowns impacted their grand plans for the space. But some creative thinking, a bit of luck and design touches inspired by their wedding venue have given them a beautiful extended home that is perfect for post-lockdown entertaining – and which they're already filling with memories. David reveals how they did it…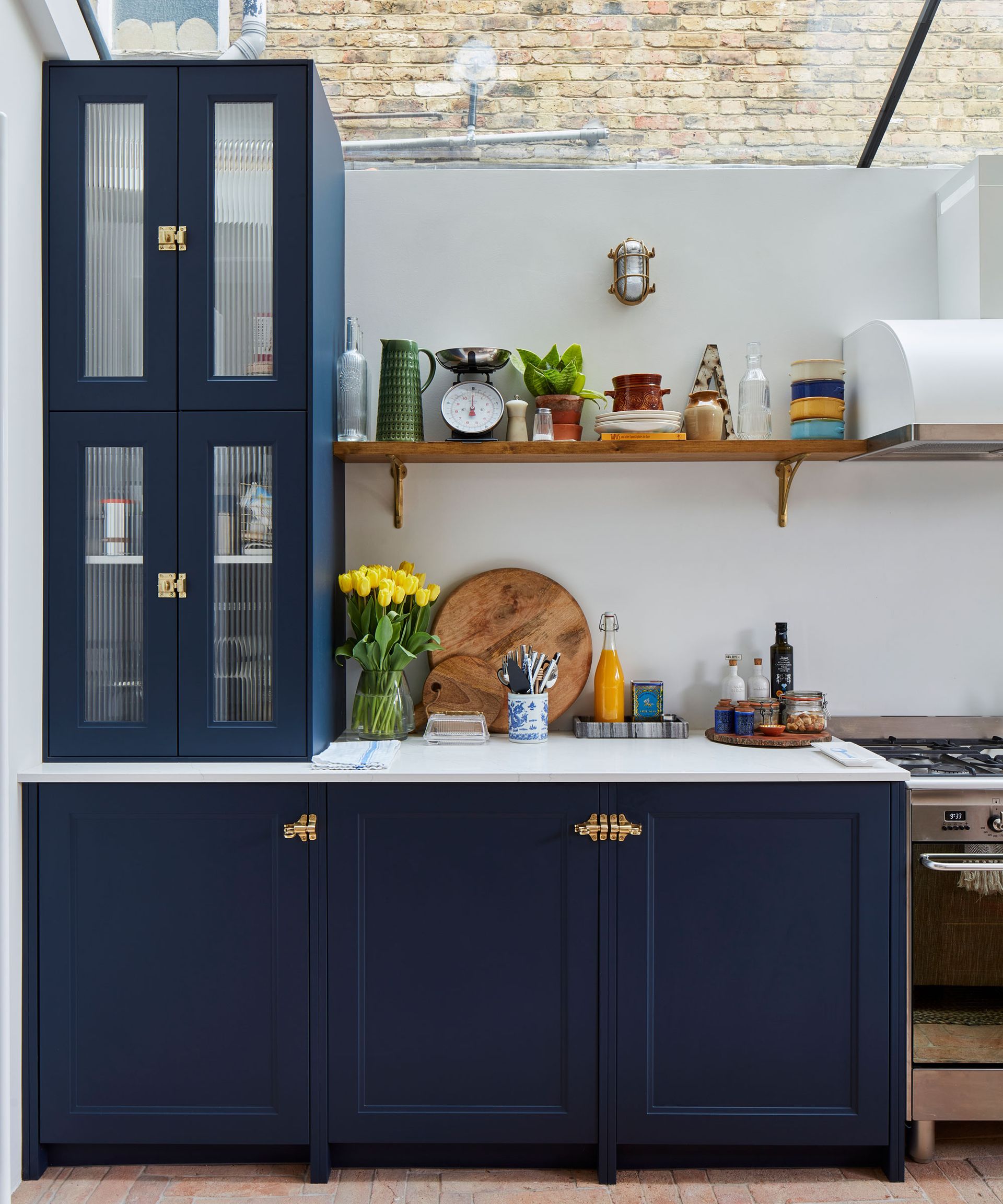 'We were thinking about moving and saw the flat on Rightmove – it was just around the corner. We took a look and, 15 minutes later, we had put an offer in on it. We thought, "What are we doing?" We were getting married the next month and we had so much going on!
Profile
The owners David Harrison-Colley, who works in human resources for a tech company, lives here with his husband, Andrew, who works in global sales for a tourism and leisure company
The property A two-bedroom ground-floor flat in a Victorian end terrace in Brixton, London
Project cost £112,500
'We bought it in December 2019 and went into the pandemic not long after. Our previous place was a studio – there's no way we could have survived both working from home in that space.
'The flat is the ground floor of a Victorian end terrace. We saw the potential and had quite grand ideas of what we thought we'd be able to do with it, turning it into two bedrooms and adding value to the property.'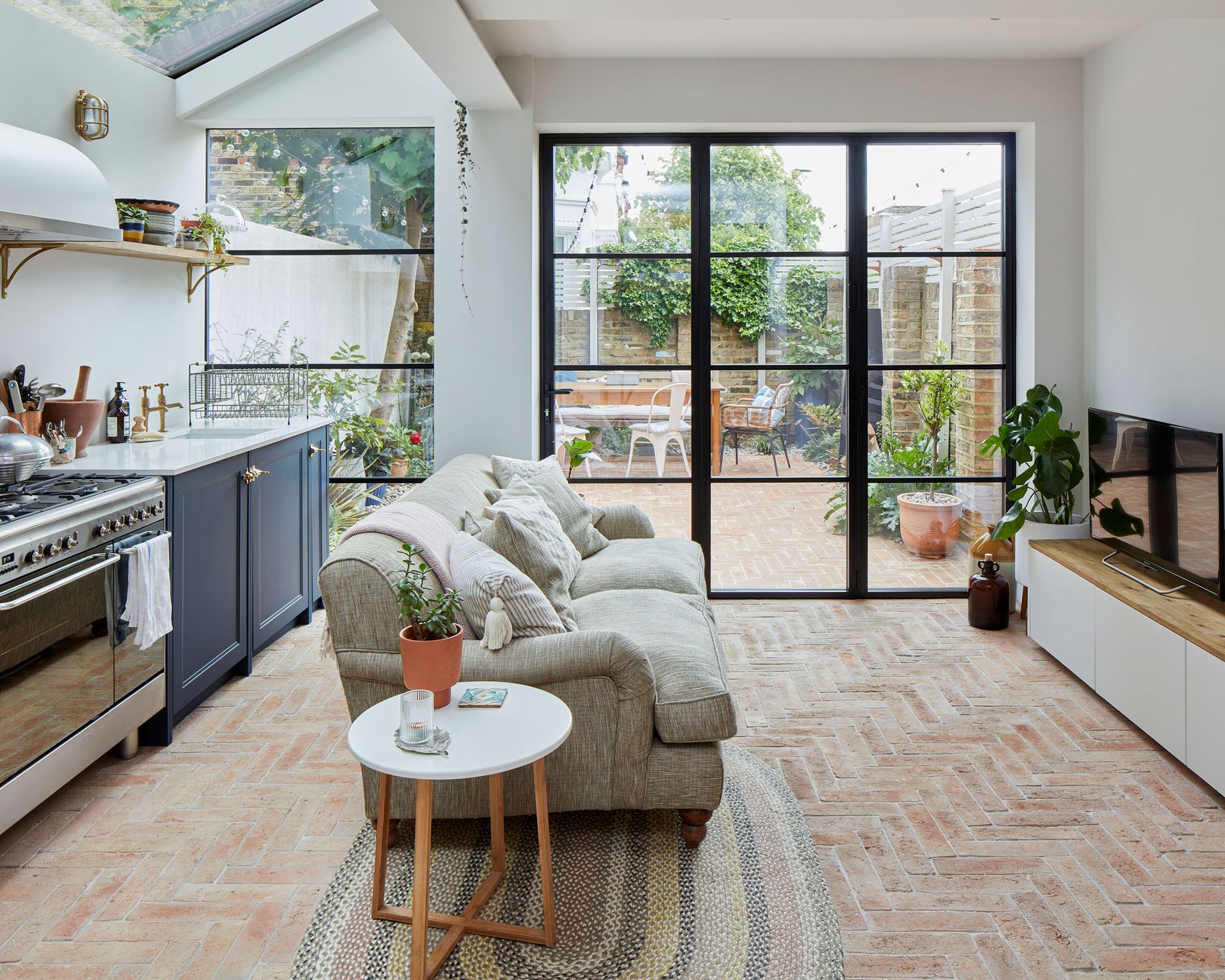 'We didn't realise we were in a Conservation Area, so there were a lot of restrictions we didn't know about. The council said we couldn't extend to the back, and the side-return extension had to be stepped back – not flush.

'We'd had big plans for full glazing across the back, and it meant we had to go for bi-fold doors in the original part and the fixed glazed window in the extension. It's worked out for the best though – having that break between them, and with the glass roof above, defines the living and kitchen spaces.
'Andrew's a trained chef and his dream was to have a large kitchen island, a range cooker and a dining area. We really had to scale it back.'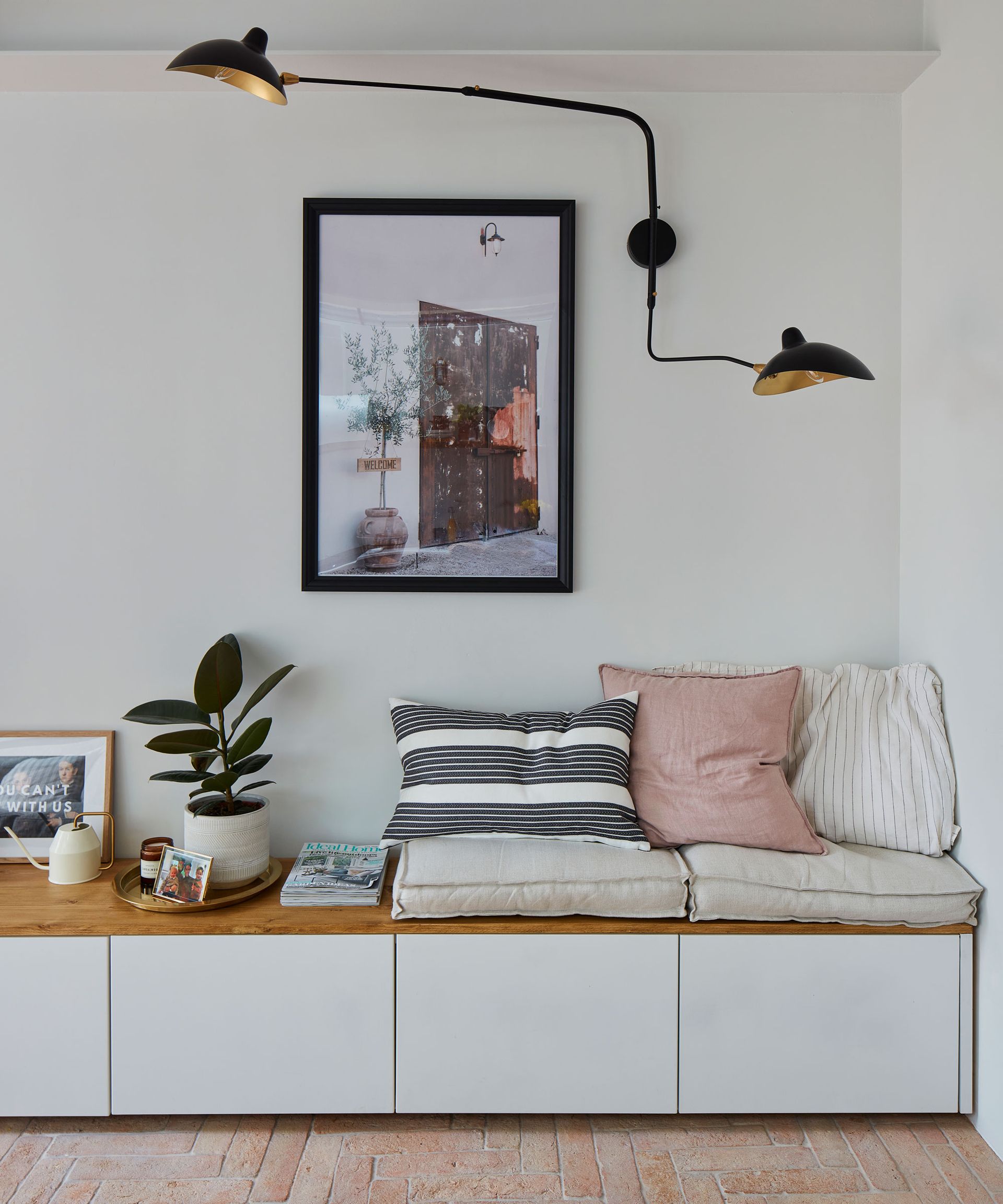 'Lockdown was the next biggest challenge. We were working from home, and going back and forth with Lambeth Council because of the restrictions. It wasn't until the summer that we finally got approval and were able to start reaching out to builders. We couldn't go out to see work they'd done on other properties and they had to stand down their teams because of Covid. It really delayed things.
'It was mid-October when our preferred builders started. Luckily our upstairs neighbour moved in with her parents during lockdown and rented her flat to us, so we were able to live and work upstairs and be on site at the same time. The only downside was having to contend with the noise!'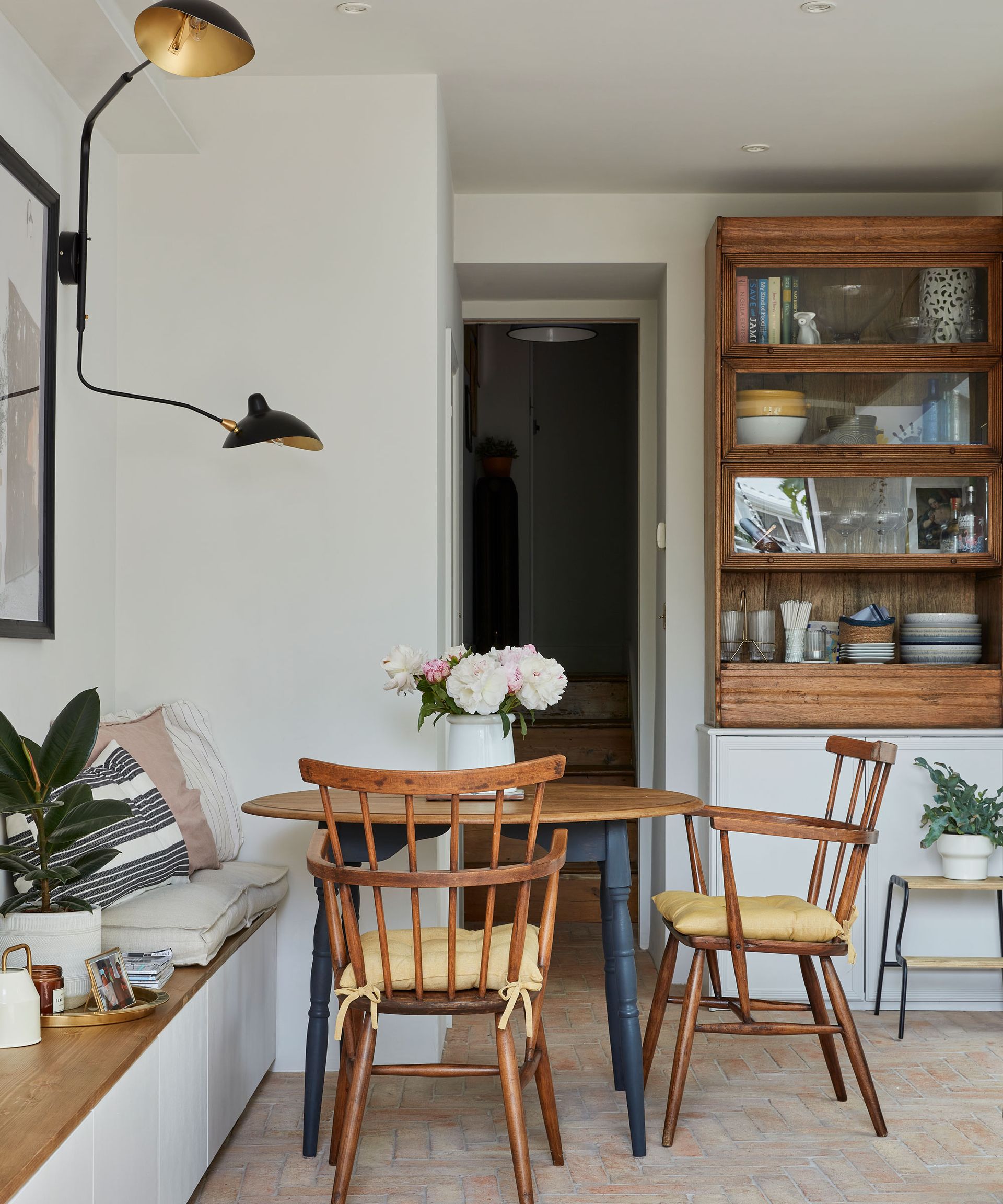 'To save money, we put the kitchen in ourselves and did final fix stuff. We leaned on Andrew's dad, who is a decorator, for a bit of support. We now have two bedrooms at the front, a shower room and then the kitchen/lounge/diner at the back.
'The stone flooring was inspired by our wedding in Italy, in a converted palazzo on a hillside, owned by a Danish family. They had this light terracotta flooring throughout their living and outdoor spaces. We loved the warmth it gave. Andrew hunted around and we found the perfect tile at Ca' Pietra.
'Our builders suggested the glazed roof. It transforms the space; even on a cloudy day it feels light and bright.'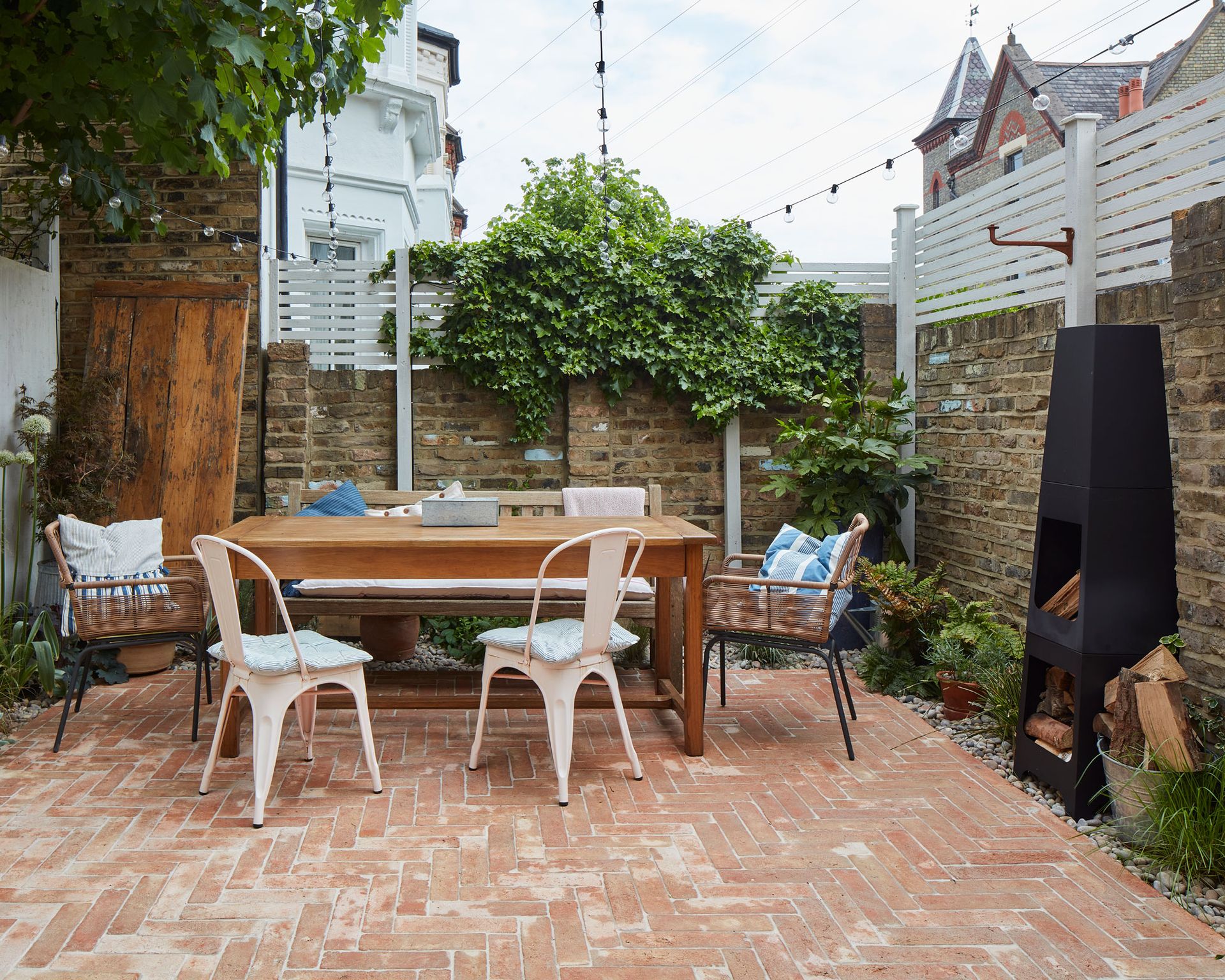 'We shop around using Ebay and Facebook Marketplace to get the best value. We love charity shops as well. If we see something we like we get it straight away, because the risk is it won't be there in the next half an hour.
'We wanted the garden to be low maintenance, and to be a continuation of the living space – creating a garden dining room. We're social people; Andrew loves cooking and we love to entertain friends and family. Having the connected living and garden space has transformed that for us. The two of us are no longer in the kitchen preparing everything, completely disconnected from our friends and family – now it just flows really nicely.'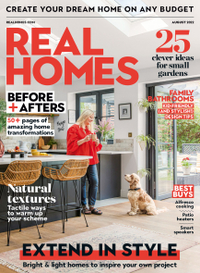 Subscribe to Real Homes magazine Want even more great ideas for your home from the expert team at Real Homes magazine? Subscribe to Real Homes magazine and get great content delivered straight to your door. From inspiring completed projects to the latest decorating trends and expert advice, you'll find everything you need to create your dream home inside each issue.