Cotswold stone homes are among the most lusted after properties in the British Isles. And, for those form other countries , these are often the homes that spring to mind when they think of British homes – be it the stately yellow mansions of period dramas, or the chocolate box cottages postcards.
While the defining character of most of Britain's villages and towns is inextricably linked with their surrounding landscape, perhaps nowhere is this so pertinent than in the Cotswolds, where the houses are built from the very golden limestone that shapes the undulating hills and valleys in which they're nestled.
Here are some of our beautiful readers' homes built from this prized material. Scroll on to be truly inspired (and envious) and read up on the history of Cotswold architecture at the end, then head to our completed projects section to see more beautiful real homes.
1. A renovated 17th-century cottage
Built in the 1640s, this traditional Cotswold stone cottage boasts key features typical of the vernacular style including stone mullioned windows, surmounted with drip moulds and stone slate roofs and has been sympathetically restored by owner Simon Fenwick. Soon after buying the property, Simon discovered that there was a wealth of skilled master craftsmen in the Cotswolds that would be able to help with his restoration.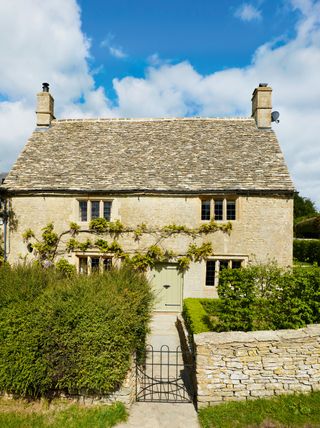 2. Cotswold barn conversion
Set in a tranquil farming hamlet, this Grade II-listed converted barn was once used as a humble cowshed. Built around 1850, it was sensitively converted in the 1990s preserving many period features including its exposed Cotswold stone interior walls.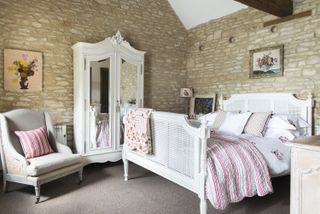 The characterful home is now owned by the Gerrish family who have stamped their own romantic style on the space with French antiques and rustic flea market finds and floral fabrics.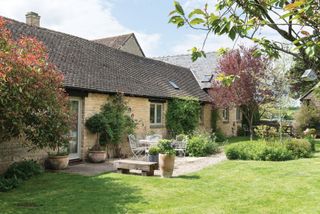 3. An elegant Oxfordshire cottage
Dating back to 1806, this charming Grade II-listed Cotswold cottage is set on a plot of just under one acre with its own secluded garden backing onto rolling farmland. Built in Cotswold stone, it has high ceilings, big windows and is filled with period features. Louisa and her husband Charlie took on the renovation of a Grade II-listed five-bedroom cottage in north-east Oxfordshire.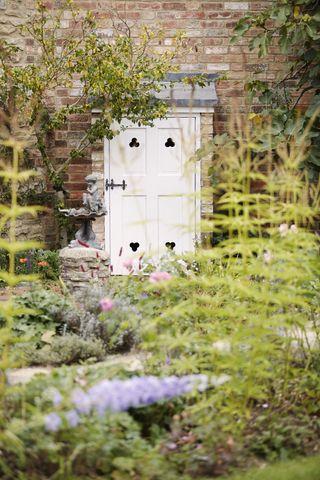 4. A Victorian cowman's cottage
Very little work needed doing on this gorgeous cowman's cottage in the Cotswolds. The previous owners had replaced the electrics and the plumbing, and had even converted the loft. All that was left to do was for the new owner, Bethan Lewis-Powell, to put her own stamp on the interior.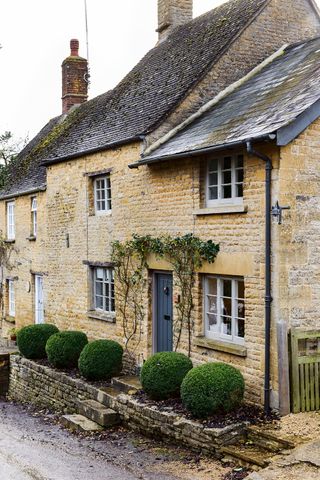 5. A 17th-century thatch
Built as part of a row of seven farmworker's dwellings, this mid-17th-century cottage hadn't been lived in since the 1980s, and the main section had almost completely collapsed. The owners had to almost completely rebuild this central section, whereas the other part of the cottage, comprising the living room, third bedroom and a bathroom, required a simpler renovation.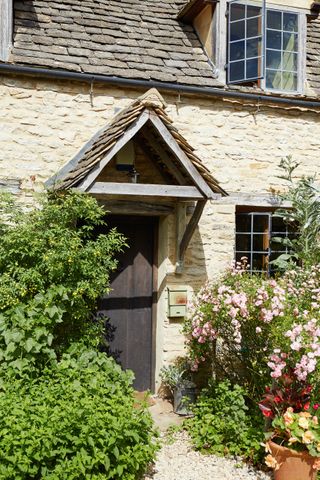 6. A renovated 1860s Oxfordshire cottage
Built in 1860 with just two bedrooms and two small reception rooms downstairs, this Cotswold stone cottage was doubled in size during the 1990s creating a spacious dining area in the entrance hall, a decent sized kitchen and a conservatory, while adding two further bedrooms upstairs. Today, the house looks idyllic in its countryside setting and has a large, beautiful garden.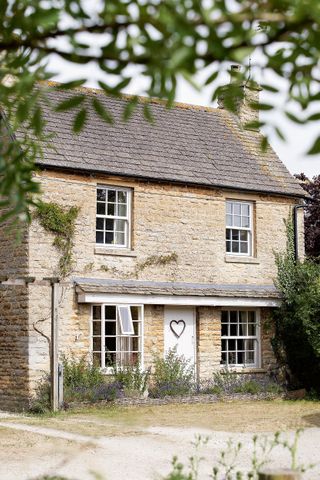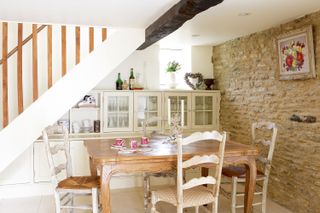 7. Extended Cotswold home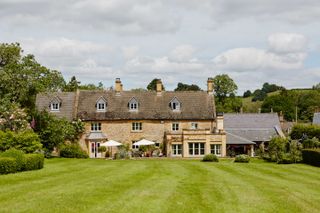 Gleaming gold and nestled in the Warwickshire countryside, this Grade II-listed home is a real Cotswold gem. In 2001 the house was sympathetically extended using Cotswold stone to add a kitchen and a living room, as well as an exterior loggia.
Although its facade is a vision of classic country charm, inside the interiors are bright and fresh, with bursts of colour courtesy of homeowner and artist Annabel Playfair's beautiful paintings and her passion for print.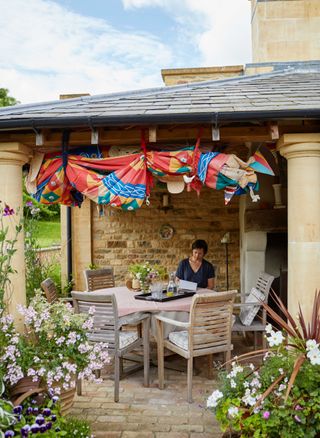 8. Remodelled Cotswold farmhouse
With its quintessential Cotswold stone facade, anyone would think this farmhouse had remained untouched for centuries, yet its exterior has in fact be extensively remodelled.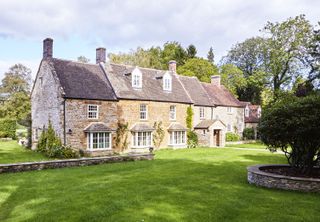 The loft, garage and stable block of the property were converted to create extra living space and a two-bedroom annexe which resulted in changes to the facade, including two new dormer windows. In addition an extension was built on to the property's North side to provide a ground floor utility room and to create a layout more suited to modern family living. The project was managed by homeowner Leiset Kemink who ensured that only original cotswold stone was used for the work, sourced from Winchcombe Reclamation.
9. A 17th-century, Grade II-listed manor farmhouse
Opting to rent for a while, to allow themselves time to find the right property to buy, Jeannie and Ross prepared themselves for a long wait. They knew that finding their ideal family home in the Cotswolds could take them months or even years. In spite of numerous property viewings during the two years they were renting, the couple never found a house to match the farmhouse that they now considered their home.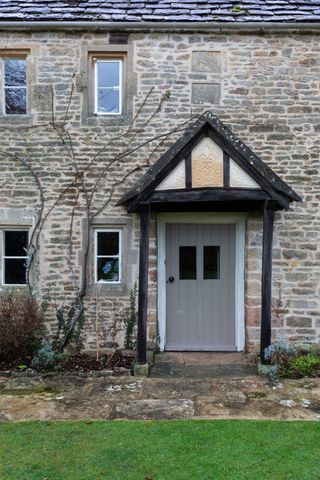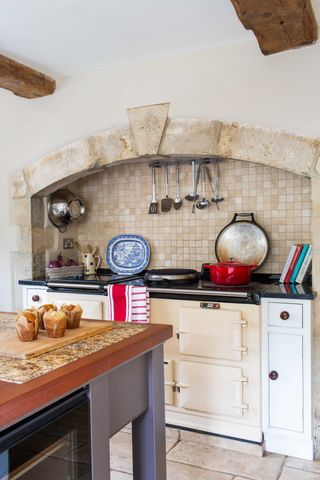 10. Quirky and colourful Cotswold rectory
Nestled beside the River Coln, on the edge of the historic village of Quenington, The Old Rectory couldn't boast a more idyllic setting. The building itself, built of honey-coloured limestone, smothered with climbing roses and wisteria, dates back to the 16th century. A picture-postcard of quintessential Cotswold beauty, it looks as if it has always been there, but step inside and the house tells a different story.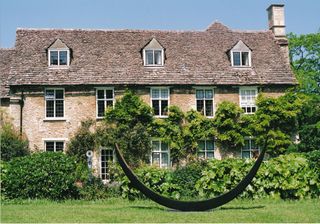 Passed down through the generations, this picturesque corner of the Cotswolds is the perfect place for Lucy and David Abel Smith to indulge and share their love of collecting. Be inspired by their historic Cotswold home and varied and colourful collections .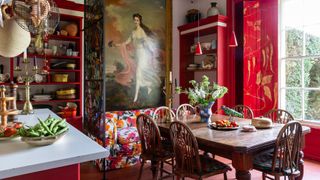 11. A Cotswold stone home dressed up for the festive season
Decorated in traditional red and green, the timeless interiors of the Greaves family 19th century home in the Cotswolds ooze timeless charm and elegance. Lucy Greaves loves Christmas; it's her favourite time of year. As soon as one year's festivities are over, she's busy planning the next, from January right through to November.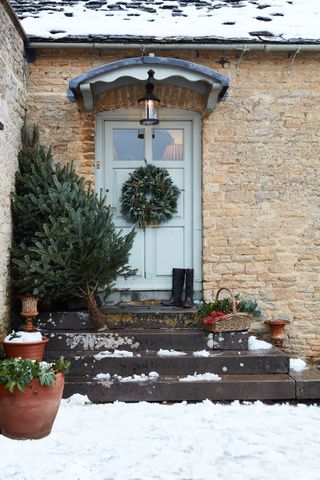 Christmas shopping is her year-round pursuit as for the past 30 years Lucy has masterminded The Christmas Fair in the Cotswolds from her Oxfordshire home. It takes place in early November and there are over 200 stallholders selling all kinds of crafted goods including: fashion, homeware, art, crafts, foods and drinks.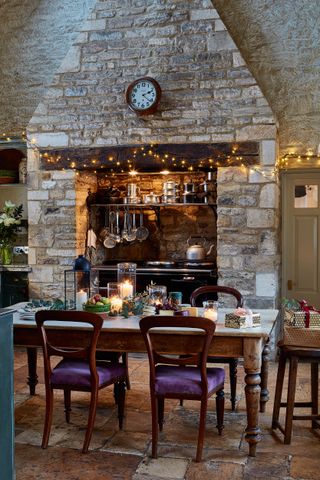 12. A conserved Cotswold cottage
When renovating this Grade II-listed, 14th-century Cotswold cottage, owner Charlie Rayward took care to preserve the beautiful period features, including deep inglenook fireplaces made from local Cotswold stone, timber beams and stone floors.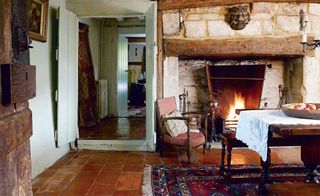 13. Artful renovation of a Jacobean Cotswold manor house
Looking for somewhere a bit special to turn into a home for herself and two young daughters, Rosie Pearson called off the house search when she found Asthall Manor, a solid Cotswold home in rolling, rural Oxfordshire.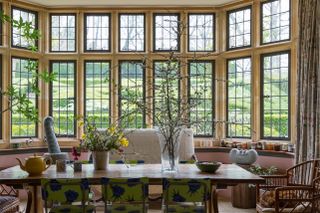 Built in the early 1600s in Cotswold stone with many additions over the centuries, Asthall Manor, been home to the infamous Mitford sisters and their parents in the roaring 1920s, and their presence – and the distinctive blue woodwork paint they chose – still makes itself felt around the house.
Although Rosie loved the manor house from the start and says she could picture good things happening here, she admits it wasn't terribly welcoming or cosy, in fact, it was quite the opposite. So once the sale went through that's what she started to put right.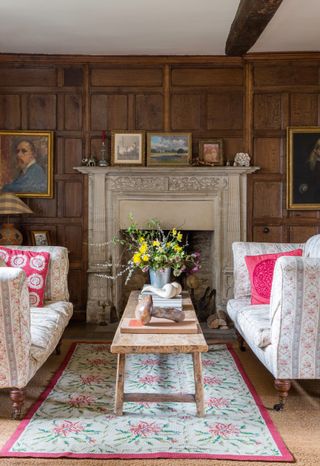 14. Cotswold cow byre is transformed into a colourful family home
Overflowing with creativity and decorated in a vibrant rainbow of paints, Vanessa Arbuthnott's country home and garden is the inspirational backdrop for her distinctive textile designs. 'We bought the property 25 years ago when the cows had just left. It was an open u-shaped building with a corrugated iron roof and a Dutch barn for animal feed,' explains Vanessa. It took six months to make just a section of the property habitable enough to move in.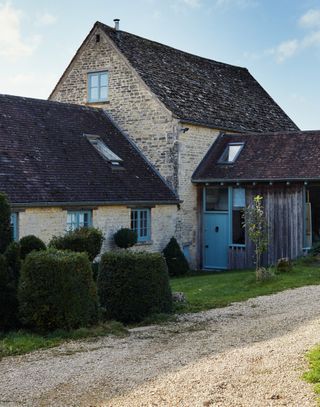 What is Cotswold stone?
MORE FROM PERIOD LIVING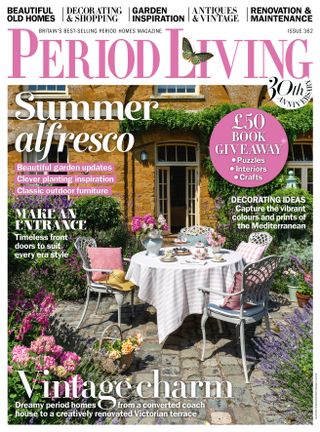 Period Living is the UK's best-selling period homes magazine. Get inspiration, ideas and advice straight to your door every month with a subscription.
An Outstanding Area of Natural Beauty, the Cotswolds lie mainly in Gloucestershire, but also spread into parts of Warwickshire, Oxfordshire and Worcestershire. Together it constitutes the highest section of the Britain's Jurassic limestone belt, which stretches all the way from Lincolnshire to the Dorset coast.
Cotswold stone homes come in a plethora of architectural styles, from early thatches with their coursed rubble walls, to the dressed ashlar masonry of Georgian manors, but the region is perhaps best known for its Medieval homes.
Defined by high gables, stone mullioned windows and steep stone slate roofs, the iconic Cotswold style was later resurrected in the region by William Morris and the Arts and Crafts movement during the late 19th and early 20th centuries.
More recently, as agriculture has declined, stone barns and other redundant farm buildings have given rise to a number of residential barn conversions.
The colour of the stone varies as you travel through the Cotswolds, from the iron oxide-rich, almost ginger tones of northern towns such as Chipping Camden, to the golden hues of Stow, through to the pale cream, silver grey and honey hues of Stroud in the south.
Inspired by these beautiful homes? See more: