Looking to switch things up in your rental? One (or more) Wayfair rugs are what you might need to refresh your space and add interest. With the Way Day sale in full swing — and offering up to 80% off rugs — now is the ideal time to buy. The only issue? There are more than 430 styles currently on sale.
Whether you've spent countless hours browsing Wayfair's vast collection of sale rugs (something I do on a regular basis) or have had your eye on a specific design, like an indoor/outdoor rug, you won't be disappointed by the selection on sale as part of the Way Day campaign.
I've handpicked a bunch of best rugs that currently have some great discounts as part of the 2-day event. Fancy treating yourself? You'd best hurry as the offers end in a matter of hours. All of these rugs are easy to clean, and most of them can tolerate being placed in high-traffic areas. No matter your interior style, we've put together a nine-piece edit with traditional, jute, and modern designs to suit your space. One even comes from a celebrity-owned brand, and most have fast and free delivery. The clock is ticking, so what are you waiting for.
Wayfair rugs on sale for Way Day 2023
Why you can trust Real Homes Our expert reviewers spend hours testing and comparing products and services so you can choose the best for you. Find out more about how we test.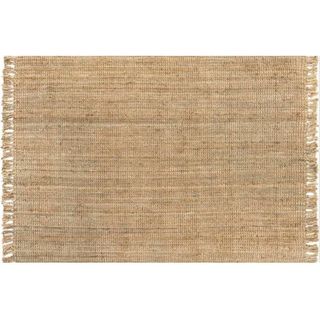 Farmhouse aesthetic
3. Gracie Oaks Isalena Handmade Flatweave Jute Rug
Was from $37 Now from $28.99 (save $8.01 at Wayfair)
Admittedly, jute isn't the softest material for a rug but it is arguably the most durable. This one comes in a whopping 20 sizes and although you can pick different colors, we love it natural. It's tasseled on the top and bottom, and it's great for entryways and kitchens, otherwise, it's perfect for living rooms if you want to do some rug layering for softness.
FAQs
Are Wayfair rugs good quality?
It will depend on the brand that you buy your rug from at Wayfair. As a rule, always check the reviews of your new rug if you're unsure of its quality by the photos. Otherwise, Wayfair offers a 30-day return policy, so long as the rug is undamaged and you have its original packaging.
To keep your Wayfair rug in good shape, follow the care and maintenance instructions that come with it. If you spill anything on it, we have a guide on how to clean every type of rug.
How we chose these Wayfair rugs
While we haven't been able to test each and every rug featured in this article, we can assure you that these are all highly rated (no less than four stars) designs, all garnering positive reviews and feedback from shoppers.
As well as this, we've leaned into our home interior nous, offering the money-stretched renters of the world a fine balance of chic and cheap. Many of the Wayfair rug designs we selected are manufactured using hard-wearing materials and techniques to ensure they're made to last.
---
We've also rounded up our favorite Amazon rugs if you'd prefer to shop there. Don't forget to take advantage of next-day Prime delivery services where applicable!