Looking to upgrade your freezer or refrigerator this year? Then shopping a fridge freezer sale would be a good idea. And luckily that is just what we have rounded up here – all the best deals on fridges and freezers (or a combo of the two).
We must say, we do LOVE a sale here at Real Homes because it means that you can expect to save big on some of the best fridge freezers around. While a fridge freezer is one of those large appliances which aren't exactly the most glamorous to buy, they are an essential. They can help to keep your fresh and frozen foods fresher for longer, and many now also offer flexible storage solutions so you can increase your freezer storage – something which has been rather popular during the past and present lockdowns.
We've trawled the sites of your favourite appliance retailers and have found the top fridge freezer deals, and cheap fridge freezers, which we've detailed below. Keep scrolling to see what we've found, or to check out with a shop of your choice.
Fridge freezer sales – UK
Refrigerator sales – US
Fridge and freezer deals – UK
Below we have listed our top fridge deals so far and some other cheap fridge freezer sales which we think you'll be interested to hear about.
At the time of writing these deals are all still in stock but we're not sure for how much longer or when the deals are expected to end, so hurry to shop.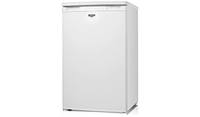 Bush M5085UCL Under Counter Larder | £109.99 £95.99 (save £14) at Argos
If you've been looking for an under-counter fridge for less than £100 then this one from Bush is a good option. It'll make for a good extra storage solution if you have lots of mouths to feed, or is suitable for smaller households with it's six-bag capacity.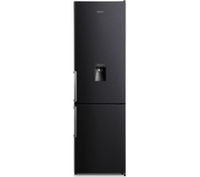 KENWOOD KNFD2MT20 70/30 Fridge Freezer | £499.99 £349.99 (save £150) at Currys PC World
This smart-looking fridge freezer has a generous 245 litre capacity and water dispenser (which requires NO plumbing in) making it perfect for families. It has Multi Air Flow for keeping food super fresh and Total Frost Free tech to ensure there's no ice build-up.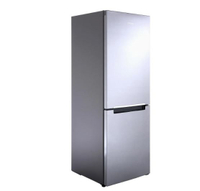 Samsung RB Combi Range RB29FSRNDSA 70/30 Frost Free Fridge Freezer | £449 £429 (save £20) at AO
This fridge freezer from Samsung can hold 16 bags packed with your favourite groceries. It has Around Cooling tech to keep your fruit and veggies crisp. And even a Holiday Mode, for those times when we actually can go on holiday...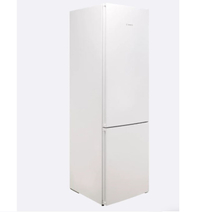 Bosch Serie 4 KGN39VWEAG 70/30 Frost Free Fridge Freezer | £749 £649 (save £100) at AO
An A++ energy rated appliance, this fridge freezer from Bosch will keep up to 20 bags of food shopping cool whilst not running away with your energy bills. It has a handy No Frost function which will prevent any ice build up in the freezer, and also a Holiday Mode to help save yet more energy when you get the chance to on holiday again.
Fridge and freezer deals – US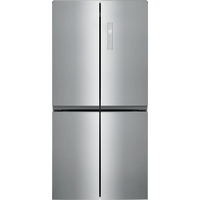 Frigidaire 4 Door French Door Refrigerator | $1,199 $1079 (save $120) at Home Depot
This French door refrigerator is a bargain. It's a special buy with $120 off which will easily store your fresh and frozen foods. It also features gallon-sized bins which are ideal for storing beverages.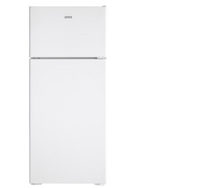 Hotpoint 17.5 cu. ft. Top Freezer Refrigerator | $659 $598 (save $61) at Home Depot
This refrigerator with top freezer combines easy-to-use features with practical design to complement any kitchen. The temperature controls make it simple to regulate both the fresh food and freezer sections, and the adjustable shelves offer flexibility over how you store your foods.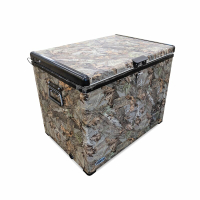 Whynter 1.41 cu. ft. Chest Freezer| $769 $646.72 (save $122.28 at Wayfair
Looking for a freezer you can take on the go? This portable chest freezer is perfect for camping or hunting thanks to its smaller size and ability to run on either a standard 110-volt outlet, or a 12 Volt power source like a car battery. Did we mention it's camo-print?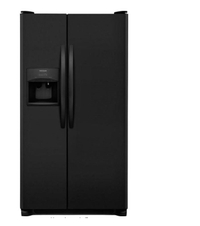 Frigidaire 25.5 cu. ft. Side by Side Refrigerator | $1,199 $1079 (save $120) at Best Buy
This refrigerator has a large capacity which makes it super easy to stay organized with a gallon door storage and Crisper Drawers for fruits and vegetables. The storage is also adjustable so you can move shelves and boxes around to accommodate your food storage requirements.

Cheap fridge and freezer deals by type
Why you can trust Real Homes Our expert reviewers spend hours testing and comparing products and services so you can choose the best for you. Find out more about how we test.
Jump to cheap fridge freezers by category:
Don't sweat if you haven't found what you're looking for above, as we've got tons more cheap fridge and freezers below. We've also filtered them by type to make it easier for you.
Use the links on the right to click on what you'd like to see or use our handy widgets, below, which display the best prices for our top rated fridges, freezers and fridge freezer picks. They've all been carefully selected based on their size, functionalities and other qualities (plus price) so you know you're onto a quick win with these.
Deals on top-rated fridge freezers
We've rounded up the best of the best fridge freezers to spend your hard-earned money on right now. Below, you'll find each model along with the cheapest price on the internet. You're welcome...
The top American-style fridge freezer deals
Want an American-style one instead? One of these best American-style fridge freezers will be sure to tickle your fancy.
Best deals on mini fridges
In the market for a mini fridge? Whether it's to have near your bed or under your desk at the office, this is an important purchase as nine times out of 10, it's used to store snacks. Find the best mini fridges below.
Best deals on wine fridges
A wine fridge is one of those purchases you never knew you needed until you own one, and then you question how you ever lived without one. Here are the best wine fridges as rated by the RealHomes.com team.
Best deals on under-counter fridges
One of these best under-counter fridges will fit neatly in a space under your worktop. They range from integrated to freestanding models, too.
Best deals on chest freezers
An ideal purchase for a garage or utility room, especially if you rely on freezer food a lot or live in a big family, these best chest freezers are worth a look.
Best deals on upright freezers
An upright freezer has the ability to store heaps of frozen food no problem. Find our pick of the best upright freezers below from under-counter versions to tall models.
Is the fridge or freezer I like right for my kitchen?
Before you buy in a rush, desperate to score that brilliant deal, be sure to check you've got an appliance in the right size and configuration. Always consider the space you have available, too. A side-by-side fridge-freezer may look magnificent in the brochure, but will overwhelm small kitchen designs. A slender fridge-on-top, freezer-at-the-bottom model is best for compact rooms, and if you don't freeze much, a tall fridge with a single freezer compartment will suffice.
For those who enjoy their wine, a bottle rack is beneficial, and for those who store enough sauces and condiments to run their own café, extra door storage would be most useful. Consider integrated fridges and freezers, too – these are ideal for both small kitchens and ones you want to look completely streamlined.
It's also worth thinking about its interior capacity. Some, like Doctor Who's Tardis, are bigger than they appear on the outside, so be mindful of the litre capacity, as being stuck with a fridge or freezer that's smaller than you need is an expensive mistake.
Fridge freezer features to look out for
If you just want a fridge to store your food in and that's it, then the majority of fridges and freezers will suffice. However, look out for models with a water dispenser, an ice dispenser, and even smart appliances, complete with built-in Wi-Fi and cameras. Don't forget to look out for your new fridge or freezer's energy rating, too.
You should also note the noise output in decibels. If you're looking to store the product in a garage or annexe, it's not as much of a problem, but if you have an open plan kitchen diner and living space, be sure to go for an fridge or freezer which won't disturb your downtime.