Excited for Amazon Prime Day 2019 next Monday (and into Tuesday)? Us too. It's only a few days away but we're already impatient. What about you? Prime member already or a newbie? Whether you've never taken part before or you're a Prime Day regular, it's worth knowing how to get exclusive access to the deals without paying a penny. All you need is to sign up for an Amazon Prime free trial.
If you didn't know already, you have to have a Prime Account to get access to the amazing deals on Amazon Prime Day. Membership starts from £7.99/$12.99 per month and includes everything from one-day delivery, free music streaming, early access to Lightning Deals to the ability to stream thousands of films and TV shows.
But if you're only interested in having Amazon Prime membership to benefit from the Prime Day discounts and that's it, we've found a way you can do just that, no strings attached. 
Plus, you can claim an extra £10 off with an Amazon promo code if you download the Amazon app on to your smartphone before Sunday night. Get all the details and conditions on that in our guide.
How to get Amazon Prime for free for 30 days
Below we've listed two free Amazon Prime trials, one for US and another for UK shoppers. The free trials are 30 days long, so if you sign up now, you'll have long enough to benefit from not just the Prime Day deals, but also a full month of free one-day Amazon deliveries, plus all the other benefits we've listed above. You can cancel the trial at any time, and it won't cost you a thing. So, grab your free trial below, and read on to find out more about Amazon Prime Day.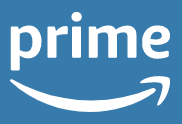 Amazon offer all customers a free 30-day trial to experience the benefits of a Prime account before investing their money. Amazon Prime Day only is nowhere near that length of time, but this means you can get a free trial before the event to take advantage of the deals. Winning!View Deal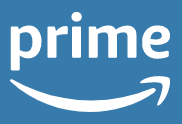 Usually $12.99 per month, Prime US offers customers exactly the same benefits as Prime UK, and they offer shoppers the chance to claim a free 30-day trial too. Prime Day deals without the price tag...View Deal
How to grab the AMAZON PRIME SIX MONTH FREE TRIAL
Currently a student? You can get a huge six-month long free trail for Amazon Prime, which means you'll save £47.94 or $77.94 in total. After that, the price per month is only £3.99 for UK customers and $6.49 per month if you're in the US. Sign up before Prime Day and you can use it right up to Christmas. A no-brainer, right?
Get your free Amazon Prime UK student account
What is AMAZON PRIME?
Amazon Prime is an Amazon account that customers subscribe to and pay monthly for extra benefits such as free same-day delivery, early access to exclusive deals and the streaming of tons of TV programmes and movies; you can use it to stream music, too. 
It's important to note however, that it does come with a price tag. It costs £79 per year (up front) for UK customers, or £7.99 per month (£95.88 per year). In the US, that's $119 per year or $12.99 per month ($155.88 per year).
For Amazon devotees, it's really worth the spend when you think of delivery fees and access to sales such as Amazon Prime Day. 
When is Amazon Prime Day
Prime Day 2019 is due to fall on Monday 15th July and Tuesday 16th July. So, you could start your free 30-day trial now and you'd still be covered for the event. 
What is AMAZON PRIME DAY?
Amazon Prime Day is a well-known shopping sale that usually falls mid-July; it starts on a Monday and lasts around two days. Only Amazon Prime members are allowed to take advantage of the sale as the event is used as a way for Amazon to say thank you to their most loyal customers by giving them huge discounts on popular items. It's also a time to entice people to purchase a Prime account, too. 
For all things Prime Day related, head to our Prime Day page. You could even bookmark it so that come the day, you can easily access all the best homeware deals.