Choosing window treatments for children's bedrooms is a tricky balance between achieving the right light levels at different times of day, adaptability – in other words, will the window treatment you choose be able to fit in with future decorating schemes, practicality, safety and good looks. Here, we bring you the best and latest looks for windows in kids' rooms, and dish out a bit of hard-won advice on the pros and cons of each. 
Find more tips on designing a child's bedroom in our guide and for even more bedroom ideas, check out our feature. 
1. Solid shutters make for early nights and lie ins (we hope)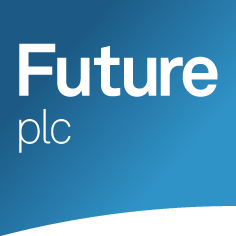 For a new baby or a child who gets up at the first sign of daylight, solid shutters are a good option, and they keep out more than light – insulating the room effectively from noise (traffic if street-facing, summer parties round yours if garden-facing) and from draughts. White or neutral colours are, of course, an easy to redecorate around in future, but colourful options that can, in future, be repainted, are a cheerful choice. 
The downside of solid shutters? You need enough wall space to be able to fold them right back in the daytime, and this also means that having furniture right in front of the window might not be practical.
Use our guide to window shutters to find out more.
Window shutters, California Shutters. 
2. Pick louvred shutters for adjustable light levels
Louvred shutters are a good alternative if there's not enough wall space to fold solid shutters right back, and if you want to be able to create a private space – ideal if the bedroom is overlooked – or to adjust the light levels during the day (perhaps the bedroom is south-facing and needs a spot of light filtering during the day?). Tier-on-tier shutters like these allow you to keep the top half open and the bottom half closed during the day, too. 
White or neutral shutters will, of course, last the course as they grow older, but you can spray paint colourful ones in future. The downside? louvred shutters are effective at shutting out noise and draughts but light does filter through somewhat, something to bear in mind if the room is east-facing.
On a budget? Choose DIY measure and fit shutters like these, which come in at a fraction of the price of others. Window shutters, California Shutters. 
3. Opt for Venetian blinds for a smart, grown up look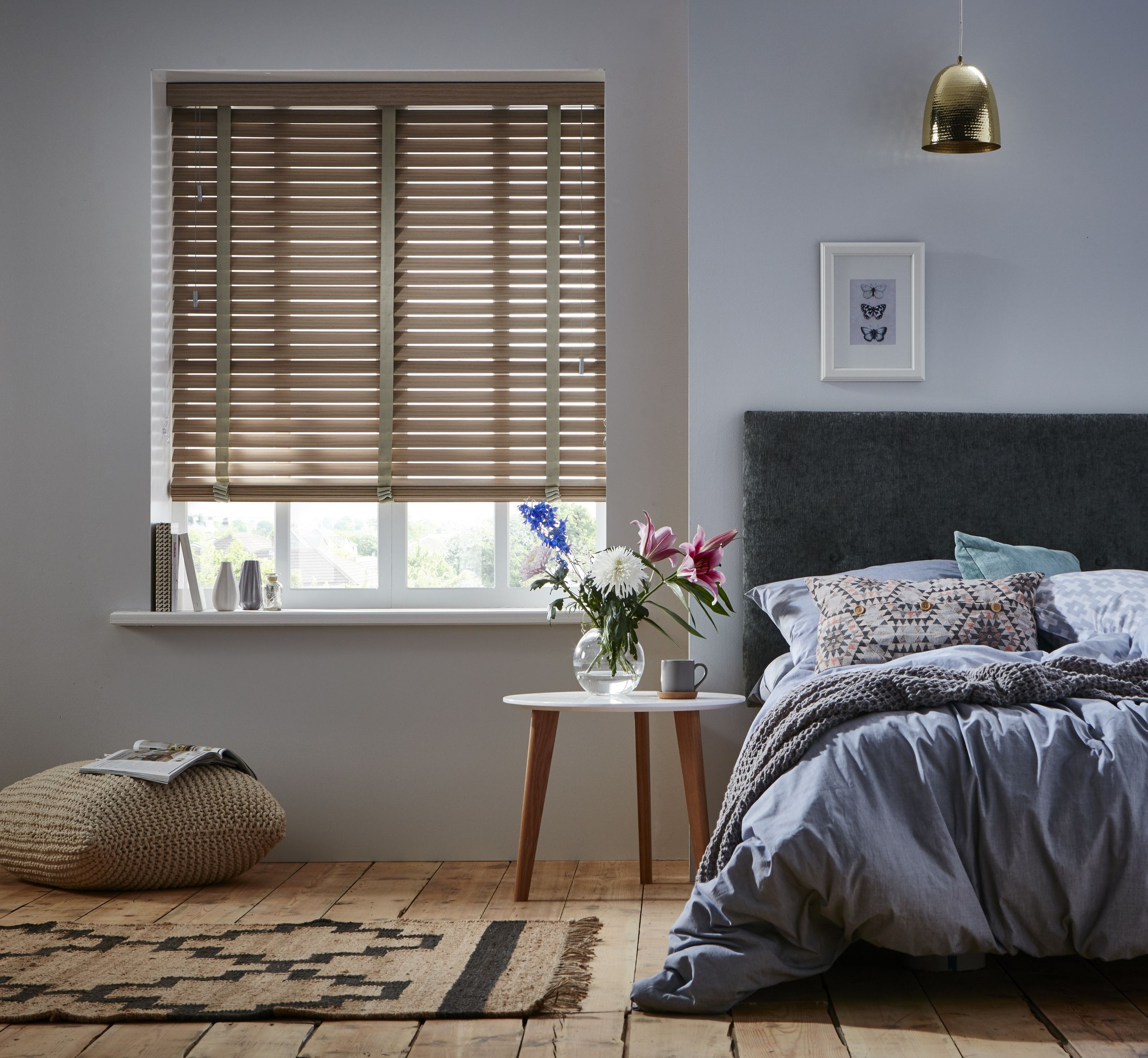 If shutters are beyond your budget, Venetian blinds are a more affordable option that gives you a similar, streamlined look. Easy to wipe clean, they come in a range of colours and finishes, although white or wood-effects will endure as your child grows and their tastes change. 
The downsides: they will rattle if the window is left open on a hot, breezy night, and they don't keep out as much light as louvred shutters, since light seeps in between the slats and around the edges. Plus, of course, as with other similar window treatments, you have to be very careful of any cords with little ones around.
Find out more by checking out our guide to Venetian blinds.
4. Roman blinds create a co-ordinated feel
If you love the look of layered fabrics, Roman blinds are a good choice for children's bedrooms, allowing you to pick up the colours in the fabric elsewhere in the room for a co-ordinated feel. Pick a plain finish to make it easier to redecorate around – anything patterned with a childish design will make it date quickly, too. Line the blind with blackout fabric to keep the bedroom dark and quieter in the evening and early morning, too.
The downside? Roman blinds have the cord issue that can be a safety issue with a younger child, so ensure yours is tethered well out of reach at all times; children don't find it easy/have the patience to raise these blinds correctly, either, so expect to find it sitting wonky unless you get involved...
Find more about Roman blinds in our guide.
5. Use a Roman blind to add pattern and interest
If your child's first bedroom is temporary or if, perhaps, you're renting, it might be that you want to use the window treatment as an opportunity to add colour and interest to the room. In this case, a Roman blind is a good option, because it allows you to show off the fabric's design in all its glory, all of the time, raised or not. If you're on a budget, picking ready-made blinds over made-to-measure will stretch your funds further. 
Emma Bridgewater Dinosaurs Roman blind, Blinds 2 Go.
6. Choose fitted blinds for a loft bedroom
In a loft room, you have the gnarly problem of roof windows. Our advice? Don't waste your time trying to make your own blinds for these windows – they invariably fail at keeping the light out and won't look as smart as they did at first after just a few weeks; the best and only option is for made-to-measure blinds. If you have Velux windows, you'll find a code inside the frame – you can use this code to buy perfect-fit blinds that can come as plain, patterned and even blackout.
Read our guide to buying blinds for loft and roof windows for more info.
7. On a budget? Pick a bright roller blind
Roller blinds are, undoubtedly, your best choice if your budget has run out – there's a vast array of colours and patterns to choose from and, of course, many of them come in blackout options, although light will still seep into the room around the edges, however, this can be remedied in future if you add curtains to the mix. Again, watch the cord safety issue. 
A hot trend for interiors? The exotics: whether big, bold leaves, jungle themes or chinoiserie, so go for these prints if you want the latest look for your child's bedroom window treatment.
Find out more about roller blinds in our buyer's guide.
8. Undressed the windows to let in light
If your child's room has a small window, is north-facing and isn't overlooked, and if your child isn't bothered by morning and evening light, undressing the window, perhaps with the simplest of gauzy white roller blinds will make the space feel brighter and bigger, and allow you to show off the window itself – a plus if it's a good-looking one. That's a lot of 'ifs' but it can work.
9. Gauzy curtains and a blackout blind give you the best of both
If you love the look of an undressed window but, for all the obvious reasons, need a more practical window treatment for your child's bedroom, this is a good solution: gauzy curtains matched with a white blackout blind. Why a white blackout blind? You can completely raise it during the day and, positioned on a white window frame, it becomes more or less invisible. 
Find more stylish bedroom curtain ideas in our gallery.
10. Hang curtains for a smart focal feature
There are all sorts of reasons to choose curtains. Floor-length designs, pulled right back from the window, will make the window feel grander; blackout lined curtains will keep out the light, noise and draughts almost as effectively as solid shutters; and they're a good opportunity for adding a splash of colour and pattern to a room.
The downsides? Check the header – while we love the look of a curtain pole like this one, it will allow in more light than a rail will; curtains can also be victims to mucky fingers and are a hassle to clean, unlike shutters, for instance, which can be simply wiped; and of course, if your child's bedroom is small, full curtains will look bulky, so you may be better off picking a more streamlined finish.
See our pick of the best blackout curtains for bedrooms and find out how to measure up for curtains, too.
11. Fit window film for added privacy
No one wants their child's bedroom overlooked, but adding a layer of window film to the window panes is a quick, affordable way to give it privacy. Of course, window film alone won't do the job, but the upside is that it can be matched with every single one of the children's bedroom window treatments above. 
You can buy ready-made window film panels if you're on a budget, but made-to-measure ones, if a little more expensive, will give you a choice of designs and a better finish, particularly if the window is large and joins are inevitable with the ready-made designs. 
See our pick of the best window film designs for this year.
More great ideas for kids' rooms: