Wooden worktops are perfect for adding warmth to a kitchen and are very robust. However, because they are made of a natural material, it is important to know the best ways to clean and care for them to ensure they remain in good condition. Follow this advice to ensure your wooden worktops look as good as new for years to come.
Use our kitchen cleaning hacks for more handy tips. Want more cleaning tips and hacks? Go and have a read through our cleaning hub page. Use our guide to the best types of kitchen worktop to decide if this is the material for you – or to choose a new one.
Consider your worktop's location
If a wooden worktop is going to be fitted over a dishwasher, washing machine or any other appliances that radiate excess heat or moisture, be sure to protect the natural material by applying a moisture barrier to the underside of the surface. 
And, if your worktops are not being fitted immediately after installation, always ensure that they are stored horizontally, with batons separating each worktop to allow air to circulate around the surfaces and help prevent warping, splitting or bowing.
Expert tip: If your worktop is near to a freestanding oven allow a 30mm gap between the surface and the appliance and apply an endcap to the end of the worktop closes to the oven, in order to protect the end grain from the excess heat.
Oiling wooden worktops after installation
Once the worktops are installed, you will need to apply another coat of oil to seal the surface, which should be repeated regularly over the next six to eight weeks to ensure that the wood remains in perfect condition. You can test whether your worktop is oiled sufficiently by spraying a small amount of water onto the surface. If it pools rather than forming beads or droplets then it is likely you will need to apply another coat of oil.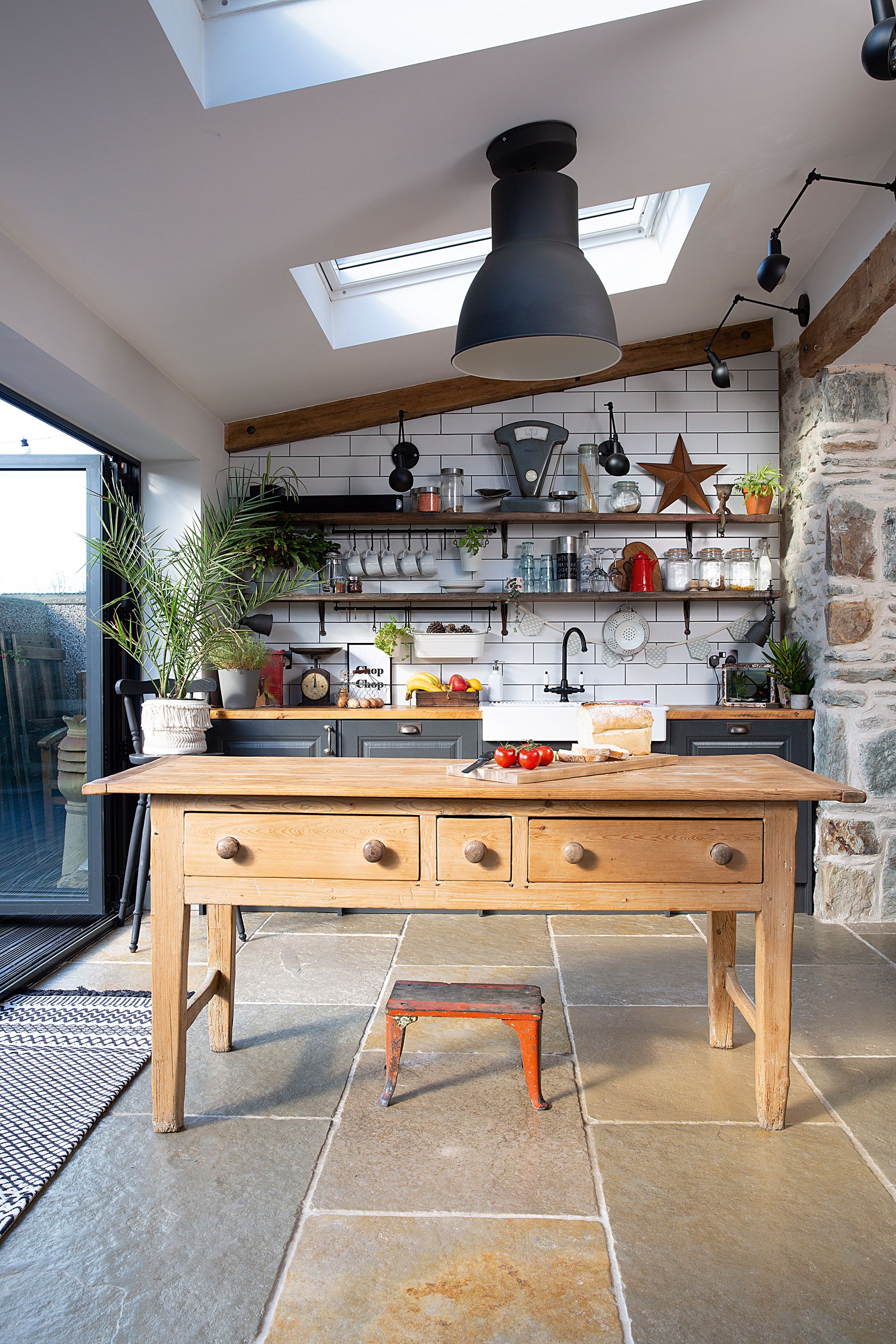 How to maintain wooden worktops
To keep your wooden worktops looking their best, do not place hot pans or trays directly on to the worktop as this can burn or stain the surface. Include a set of hotrods on your wooden worktop, which avoids contact between hot cookware and solid wood surface.
Also avoid chopping food directly on to your wooden worktop as this will create marks. Instead, use a wooden chopping board that can be easily sanded and re-oiled as needed.
Tips for cleaning wooden worktops
1. Mop up any spillages immediately to prevent water marks forming on the wood. If water marks do occur, lightly sand the area and apply a fresh coat of oil.
2. Do not use traditional kitchen cleaning products on your work surfaces as this can stain the wood. Simply use soap and water and wipe off any remaining liquid with a dry cloth once clean. For stubborn stains, add a little vinegar or lemon to your cleaning solution.
3. Re-apply oil regularly to ensure your wooden worktop remains in good condition.
More kitchen cleaning tips: