Knowing how to clean a wooden cutting board isn't rocket science. However, if you get it wrong, you could ruin hardworking and often beautiful kitchen feature or worse still, what was a thoughtful moving in gift...
So if you're cleaning countertops and want to keep your acacia, oak wood or another type of chopping board looking gorgeous on display, it may come as a surprise that there's more to sanitizing your wooden cutting board than you may think. Yep, it's not a case of adding it to that pile of dirty dishes or, running it through even the best dishwasher out there... Far from it.
Fear not, however perplexed you may be about properly cleaning and caring for your cutting board, as once you've got the technique down and the right cleaning agents to hand, you'll be able to easily maintain yours for years to come.
Using the simplest of household ingredients like vinegar, salt and lemon can sanitize and cleanse this kitchen staple quickly. While dish soap and sometimes bleach can be pulled out from under the kitchen sink to revive smelly wooden chopping boards once again, ensuring yours is properly disinfected – whether you've been using it to chop avo or raw meat.
Resilient and full of character, wooden cutting boards lend themselves to their jobs perfectly. Whether yours is made from acacia or bamboo, with proper care and treatment it will serve you well and last for years so it is important to get it right, especially when cleaning a kitchen from top to bottom. Not only to ensure that you and your family are eating food that's been prepared on a clean surface, but also to protect the wood from warping and cracking, therefore maintaining the integrity of your kitchen ideas and all its lovely features.
Are wooden cutting boards sanitary?
Wooden cutting boards are both a stylish and hygienic choice for households – when treated correctly. People often choose plastic cutting boards to chop raw meat on instead of wood, when in fact, plastic is less tough and more prone to knife indents which can harbor bacteria if not thoroughly cleaned. Wooden cutting boards may take a little elbow grease and care to maintain but they will perform better and last for much longer.
Laura Harnett, founder of Seep, an eco-friendly company building a range of plastic-free, compostable household essentials that are gentle on the planet, comments: 'Wooden chopping boards are notorious for harboring bacteria, especially if you use them to chop meat.' Harnett further recommends, 'A separate chopping board for meats is a really good idea. It's important to ensure that bacteria doesn't spread so I pour a full kettle of boiling water over it after each use to kill as much bacteria as possible and then wash thoroughly with an eco-friendly washing-up liquid and plastic-free sponge or brush.'
How to clean a wooden cutting board
The method you use will depend on whether you're giving your wooden cutting board a quick daily spruce, or if it needs some serious TLC. Harnett says 'I find rubbing half a lemon and coarse salt over the chopping board is a fantastic, easy, and cost-effective way of preventing bacteria growth. Leave on the board for at least fifteen minutes, then rinse dry and seal with a natural oil.'
Harnett also swears by Nordicare Linseed Oil for Wood available on Amazon, saying 'It's a good idea to 'feed' your chopping board with some natural linseed oil after every few uses to prevent cracks and make it last.'
1. How to clean a wooden cutting board with lemon and salt
Start by sprinkling a generous amount of salt on your chopping board. Try picking up Kosher or sea salt (the coarser the better). Then take half a lemon or two if you have got a bigger surface and rub it all over the chopping board. Leave this for 5 minutes or so, then wipe clean with a soft sponge, rinse clean with warm water and dry thoroughly.
Clean with lemons is awesome as it's a natural disinfectant, plus both lemon and the salt will help lift stains and absorb any lingering odors too, like garlic from when you made pasta last week... Do this about once a month or when your wooden cutting board needs it.
Out of salt? Clean with baking soda instead.
2. How to clean a wooden cutting board with vinegar
Cleaning with vinegar is another great natural way to clean and disinfect your cutting board. Mix one part white distilled vinegar – we stock up on a gallon of Heinz basic white vinegar available on Amazon – to 4 parts water and either spray it onto the wooden surface directly and leave it for five minutes or, soak your chopping board for five minutes. Rinse down and dry completely.
Note: If you're soaking yours, don't leave this in the solution for any longer than 5 minutes to avoid warping the wood.
3. How to clean a wooden cutting board with dish soap
Using good old-fashioned dish soap and hot water is a good way to clean your wooden cutting board after handling raw meat. Simply scrub the board with the cleaning solution using a brush to get into any knife grooves. Ensure you clean and rinse all sides including the ends (easy to miss) and dry with a paper towel before air drying thoroughly.
4. How to clean a wooden cutting board with bleach
If you want to ensure your surface is thoroughly disinfected, perhaps you haven't cleaned it well for a while, then put a pair of gloves on and add one tbsp bleach to about a gallon of warm water. Let the wooden board soak or spray on the solution and leave it for 5 minutes. As with the vinegar method, scrub it off and let it air dry completely.
How to care for a wooden cutting board properly
Keep them dry: As mentioned, still water can lead your wood cutting board to warp and eventually to cracking which can then be very unhygienic in the long run.
Monthly oiling: If you have an acacia or other type of wood cutting board then oiling it monthly will help keep yours in good condition and avoid any cracking. You can do this with mineral or food grade oil as Harnett mentioned like the Nordicare Linseed Oil for Wood available on Amazon, by simply using an old rag to coat the surface. We like using Seep's eco-friendly dish cloths as you can wash them afterward. Be generous with the oil if you're doing it for the first time but be sure to wipe off any excess using a separate clean cloth, working in circular motions.
Never use the dishwasher: Again, the moisture will do more damage than good, use the dish soap and water method above for a thorough daily clean instead.
Clean after each use: To avoid a buildup of dirt and bacteria, plus food which can lead to staining, ensure you wipe and clean your board after each use.
Essentials to clean wooden cutting boards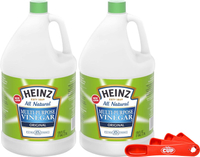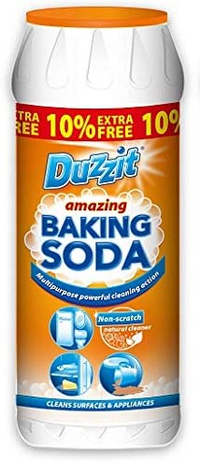 Who's cooking? 👩‍🍳