If your garden has a sloping shape, there are several challenges to planning and designing the garden in a way that will maximise its potential. Fear not, however; a sloped garden can look very beautiful – and natural – if you follow a few simple rules of hardscaping and planting. Garden expert Matt James offers his advice on making the most of your sloping garden.
Introduce terracing
Manipulating a gentle slope to produce level terraces isn't difficult – you can usually cut and fill by hand using a spade. First, cut the soil out of the slope using a large spade to create the first level. Then, use the loose soil that you've just cut out to make the next identical sized level terrace, and so on.
Terracing a steep slope, especially one that's made artificially, isn't a job to tackle yourself. On steep or unstable slopes you'll probably need earth-moving equipment and extensive foundations plus whatever 'face' material you want to see, whether it's bricks, rendered blocks, sleepers or gabion mesh cages. Call in a professional garden designer, or a landscape construction company, to be on the safe side.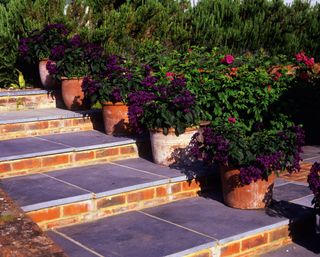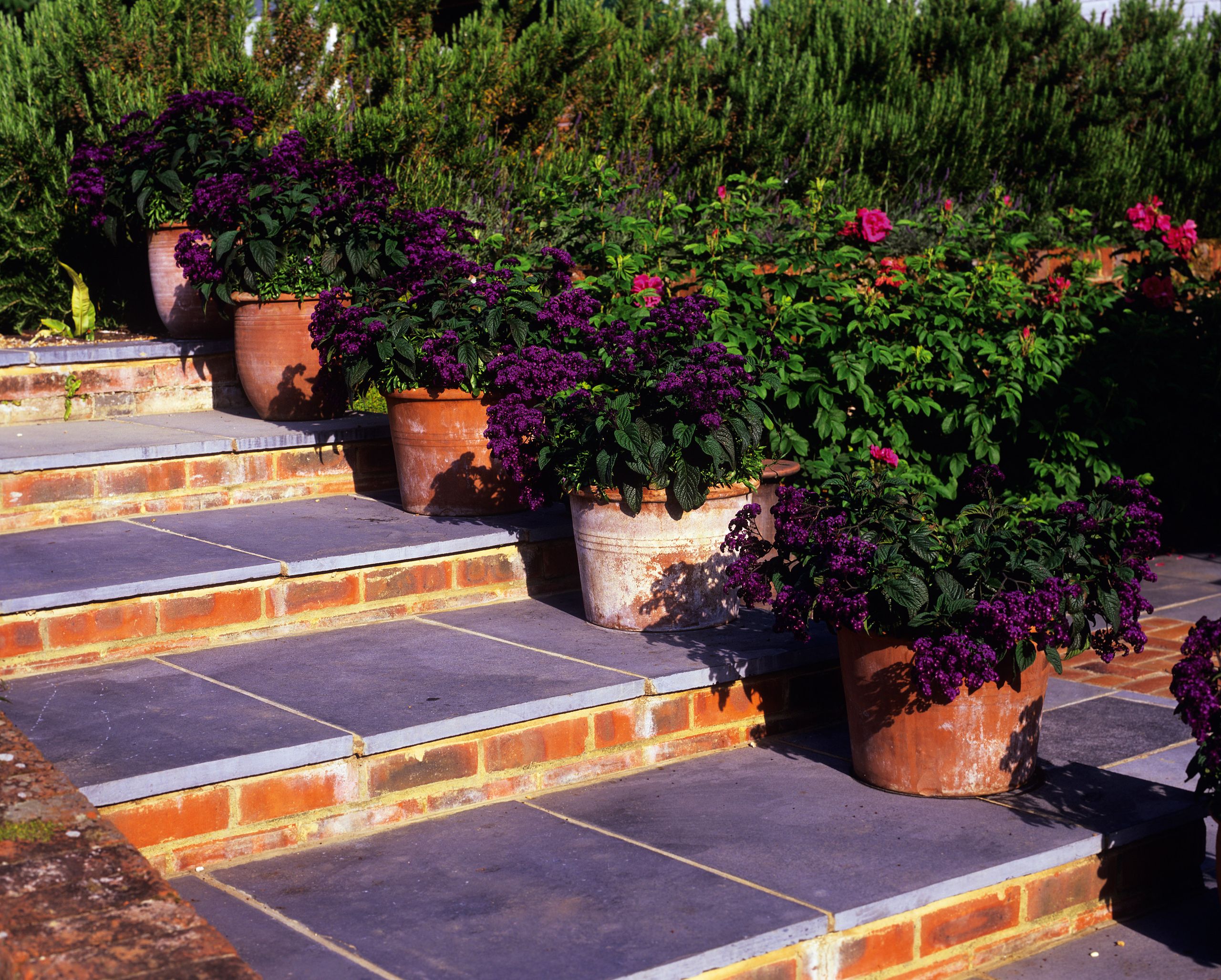 Build the right steps
Steps are a key design feature on most slopes and the most common way of getting from A to B. Outdoor steps are very different from indoor ones, as they should be deeper and wider. As a guide, the riser (the vertical face) should be no higher than 15-20cm. The tread (the flat part you stand on) should be a minimum of 30cm, and the tread can be as deep as you like. For long slopes, two-metre deep treads (essentially a series of platforms) aren't uncommon.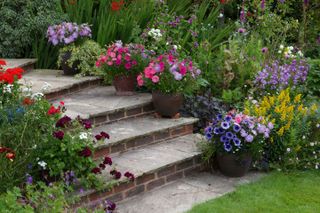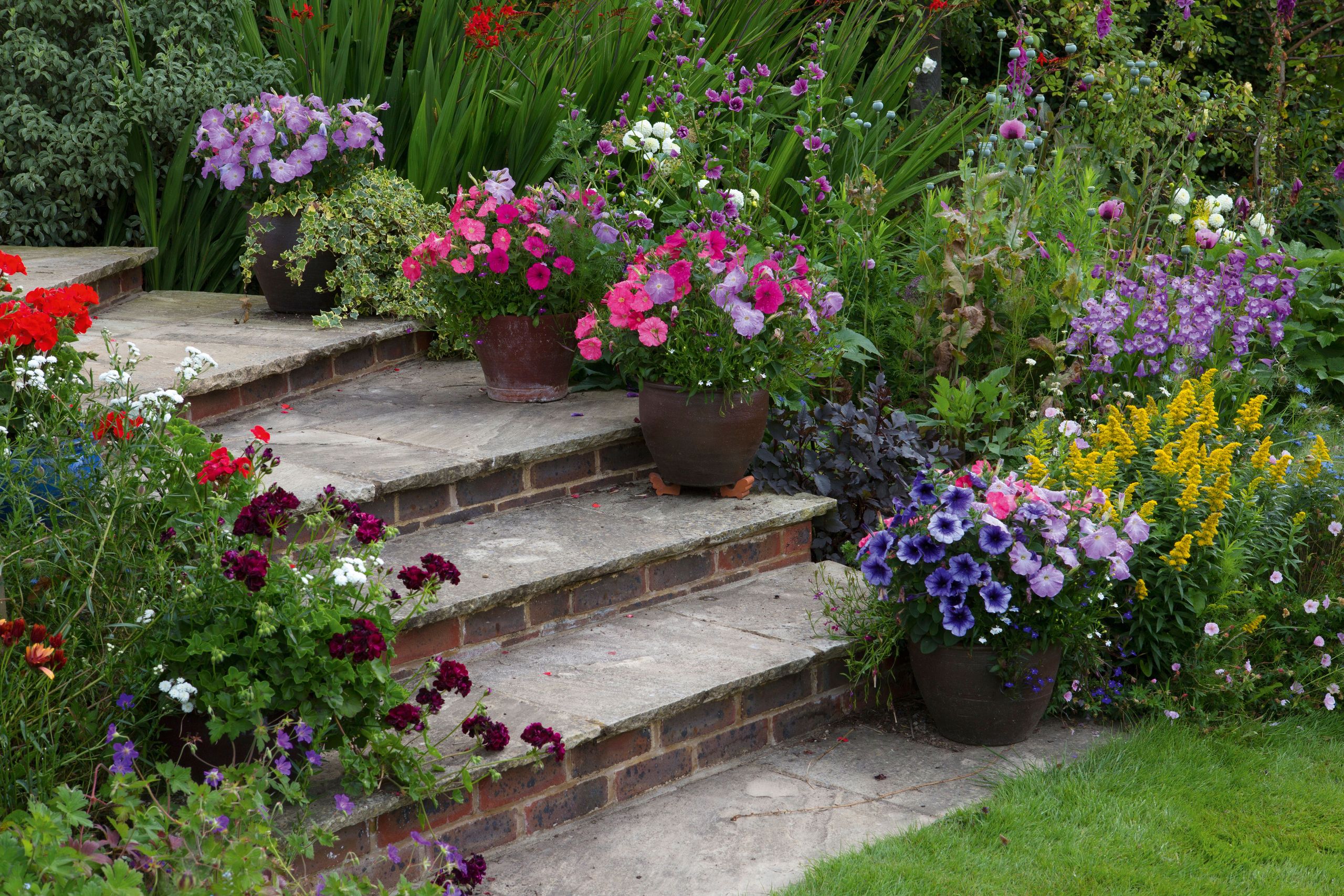 Use ramps for easy access
Ramps are a simple-to-navigate option in a sloped garden, but they need a lot more room to accommodate them, plus they can dominate small spaces. If, however, access is required for a wheelchair user there is no other choice. A 1:12 (one in 12) ramp is the minimum for wheelchair users to navigate comfortably. This means that for every 12m travelled there will be a change in level of 1m. Many garden designers aim for a shallower ramp of 1:20 (one in 20) if it can be fitted in.
Create decked zones
If you're on a tight budget, you can create terraces with timber decking and wooden walkways. Retaining walls are an invasive solution and involve a lot of specialist work, which is expensive. With decking, extensive foundations aren't needed as the whole structure is built above the slope rather than cutting into it.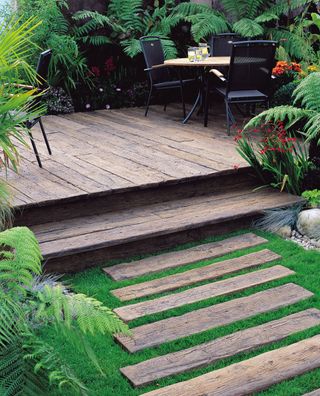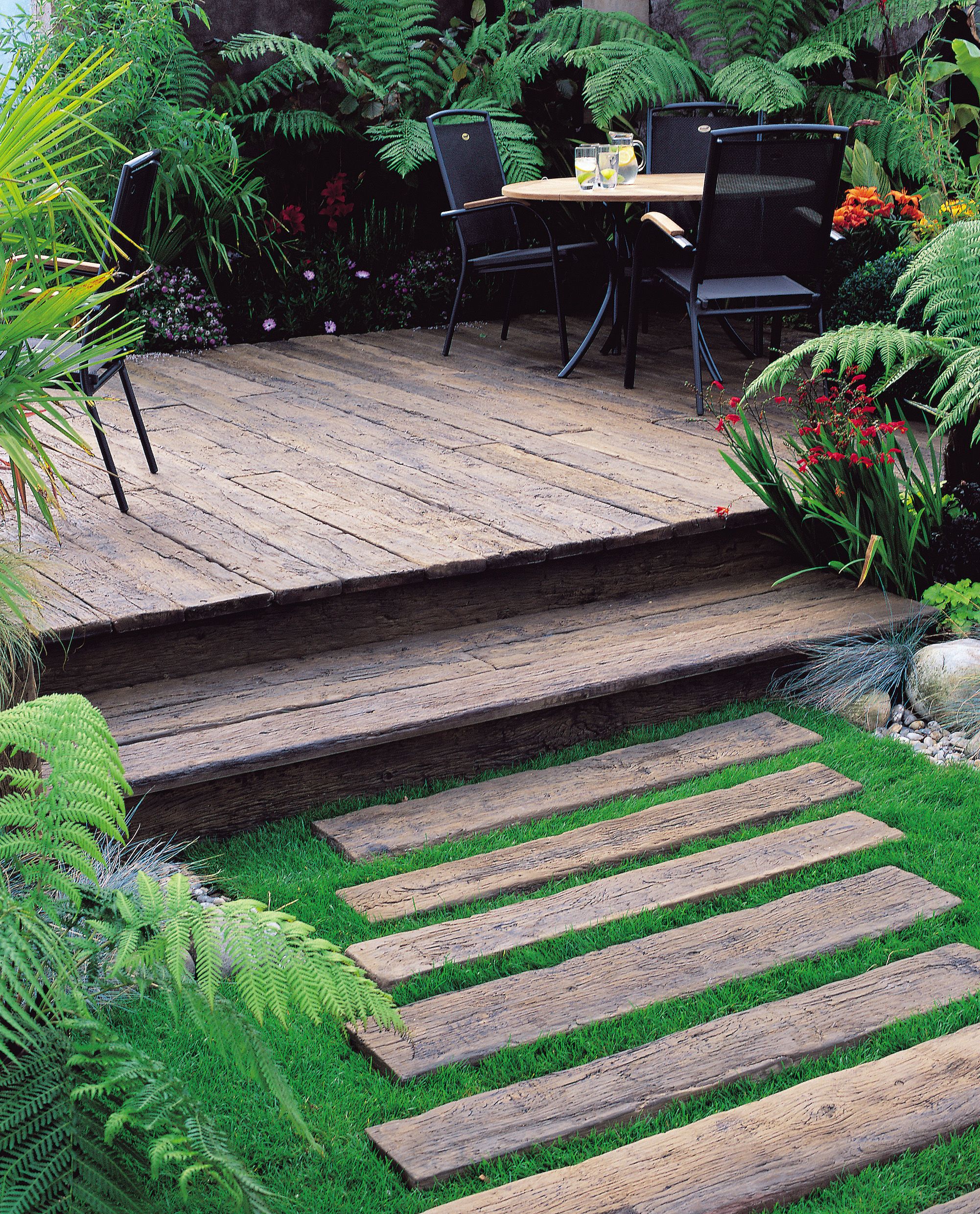 Plant up bare soil areas
Never leave bare soil unplanted – plant up the slope immediately, even with something temporary like annual bedding. Grow eye-catching mixed plantings, wildflower meadow seed, or even just plain grass seed. Plants absorb heavy downpours and the roots help to bind the soil on the slope together. Bare soil erodes fast during heavy rain and washes quickly down to the bottom.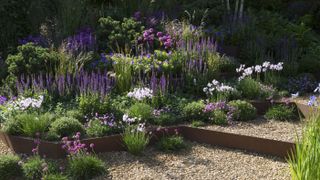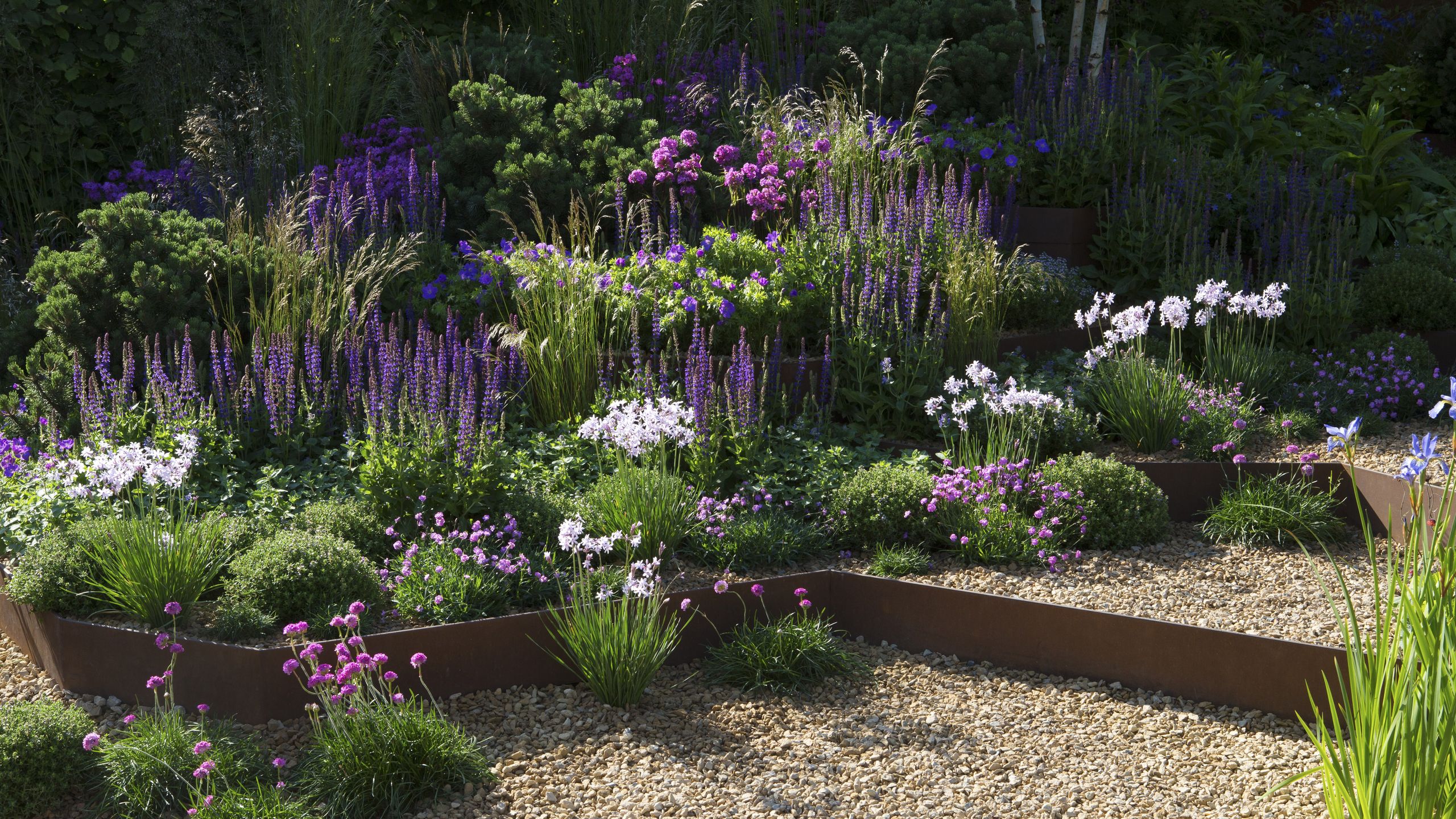 Read more: