Knowing how to get slime out of carpet is a skill that most parents have probably picked up lately... Because our homes are where all the playtime happens, and when slime is involved, it's going to get messy! We're all for slime nevertheless, because it keeps kids quiet for HOURS. And thankfully, the success rate of cleaning slime out of carpet with just some elbow grease plus general household items like rubbing alcohol, white vinegar and even baking soda, is pretty impressive.
What even is slime?
Or rather, what isn't slime? There are so many varieties of slime – glow in the dark, unicorn, etc. etc. – and for that reason, it contains a lot of ingredients that are tricky to tackle when it comes to cleaning them off of things. You'll typically find glue, food coloring, water, glitter – lots of glitter – and starch in slime, and it's the glue that is the hardest thing to disintegrate, then the coloring is what you need to treat to keep your carpet safe from staining.
For the glue, you need a solvent which is why vinegar and rubbing alcohol are highly recommended. And these are also good to lift coloring too, as is club soda. Many talk about WD40, however, it's super toxic so not ideal for a kid friendly space and it can actually stain your carpet so we'd advise against it. If you haven't got vinegar to hand, there are ways to get slime out of carpet without it using club soda and even just pure elbow grease and hot water.
Now, if it's silly putty driving you mad, do not worry, the following methods should work as putty is the same as slime, just thicker. Good luck!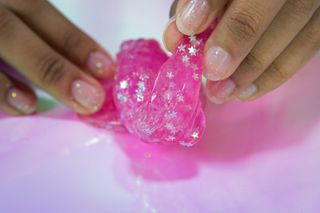 How to get slime out of carpet
We'd always recommend tackling slime on a carpet straight away! The following methods will help with both fresh and dried spills. Follow these steps for best results.
1. Wet or dry, scrape away the excess slime
Take a flat kitchen spatula or blunt scraper, slip it under the slime, wet or dry, and transfer it on to a a few pieces of newspaper or kitchen towel placed just to the side of the slime.
If the slime spillage is large and in one place, work from the outside inwards so that you don't spread it around the carpet. Get as much of it up as possible, then dab with kitchen paper to remove more. Dab very gently – you don't want to push the slime further down into the carpet pile.
If you've just discovered the slime and it's been there a while, it's likely to have dried at least around the edges. Once you've removed the majority of it with the spatula, take a small stiff brush to it (an old toothbrush or nail brush will do) to loose the dried slime. Then take the vacuum cleaner to the dried slime (not the wet, that won't do your vacuum cleaner any favors) and remove as much of it as possible.
2. Start to clean the slime out of the carpet
There are various different cleaning solutions you can use to remove the slime – but always do a patch test first to ensure what you use doesn't damage the carpet (we suggest trying it out on a patch beneath a permanent piece of furniture, such as a bed or sofa).
How to get slime out of carpet with baking soda and vinegar
You want a bucket of water, two cups white vinegar in a spray bottle ideally and one cup baking soda. You'll also need your scraping tool, paper towels and a sponge.
Start with step one as above, repeating until the residue is totally gone. At this stage you can sprinkle the baking soda onto the are. Spray on the vinegar until the baking soda starts to fizz and leave it for about 5-10 minutes.
How to get slime out of carpet with rubbing alcohol or vinegar
Simply pour the white vinegar or rubbing alcohol onto the slime stain, wetting the area well and leave for at least 10 minutes to soak – this will help soften any dried slime and help to remove any dye that has seeped into the carpet also.
How to get slime out of carpet without vinegar
If vinegar isn't your cleaning jam, perhaps club soda is. Fill a spray bottle with club soda, and apply this to the area once you've cleared the area as per the first step above. Then leave it for about 5 minutes, then blot away with your sponge and dry the area thoroughly.
If you have none of the above available, you can simply try hot water or your best carpet cleaning product along with a sponge and elbow grease (not too much if there is remaining slime on the carpet) so skip to the next step.
3. Blot and agitate the slime stain
If more gunge that you couldn't initially remove is now loosened, you can use a spoon or your spatula again to lift it away from the carpet.
4. Now clean off the your cleaning agent
Find an old towel, soak it in hot water, squeeze it out then blot the carpet to remove the cleaning product and any slime. Or, you can start blotting the treated area with a sponge and hot water.
Dry as well as you can with your paper towel then keep the windows open will the carpet dries properly to better judge whether you need to repeat the process or not. Give the area a final vacuum if needed.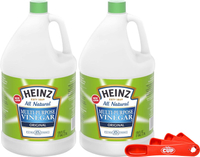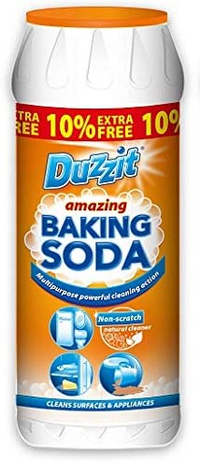 Time for another slime party? 🎉 Oh, go on then!