Wondering how to clean kitchen cabinets? It's no one's favorite task, but cleaning kitchen cabinets is essential if you want a clean and presentable kitchen. And kitchen cabinets do accumulate a lot of dirt over time, from cooking splatters to water marks and fingerprints.
Knowing how to clean kitchen cabinets properly is essential to learning how to clean a kitchen.
And doing it regularly will reduce your overall workload, because the more frequent your cabinet cleaning regime, the less grease and grime there will be to remove each time.
How to clean kitchen cabinets
Whether your kitchen cabinets are painted wood, laminate, or another material, we've got all the information you need on keeping them pristine.
How to clean kitchen cabinet doors
Cleaning kitchen cabinet doors is an unavoidable part of kitchen cleaning. They need cleaning most frequently, although it is worth giving the interiors a clean from time to time, too: find out more below.
Kitchen cabinet doors benefit from a weekly clean. That way, you can tackle any greasy marks and splashes to keep your room looking good. Don't forget door handles – or pulls if yours is a handleless kitchen design – as well because everyone who uses the room will touch these frequently.
How you clean will depend on what type of cabinet doors there are in your kitchen, and you can get the skinny below.
How to clean wooden kitchen cabinets
A mild dish soap can be used to get wood kitchen cabinets clean. Add a squirt to hot water and dip a microfiber cloth into the solution. Make sure you wring it out thoroughly so you don't soak the wood. Rinse with clean water on a damp cloth and dry with a soft cloth.
Alternatively, give wood cabinets a clean and shine with a product designed for the job like Murphy Oil Soap. Make up the solution according to instructions, then apply it to the cabinet door gently using a well wrung-out cloth. Rinse with clean water applied with a second just-damp cloth when you're done, then dry with a soft cloth.
Kyle Richards, co-founder of Best Overland Park Painters gives his seal of approval to the dish soap-and-water method and reminds kitchen owners to be gentle: 'Don't use brushes, scouring pads, or other abrasive cleaning materials. Don't use bleach or any alcohol-based cleaner. The former is an oxidizing agent that breaks down
the bonds in the painted surface, making the paint easy to remove. Alcohol also dissolves most paints.'
Don't like the smell of dishwasher soap? 'Use vinegar instead', Richards advises.
How to clean painted kitchen cabinets
Painted kitchen cabinets have a durable finish that should prove easy to wipe clean using dish soap in warm water. Use a microfiber cloth to apply the solution and – as with wood cabinets – make sure your cloth is damp and not soaking.
To remove the residue use a second cloth dampened with water. Dry with a microfiber cloth to finish. It can make more sense to do a thorough cleaning job just before painting kitchen cabinets.
How to clean laminate kitchen cabinets
Laminate kitchen cabinets are easy to look after. A dish soap solution will work just fine on these, too. Apply with a cloth, making sure you don't over-wet the cabinet doors, rinse with a water-dampened cloth, and buff with a microfiber cloth.
If you prefer, you can use a kitchen cleaner for laminate cabinets. Just check that it's suitable for use on laminate and follow the instructions.
As with wood and painted surfaces, never use an abrasive cleaner on laminate. It's hard wearing, but it can be damaged.
How to clean glass kitchen cabinets
Clean glass panels in kitchen cabinets with a specialist glass cleaner to get rid of fingerprints and make them shine. The surrounding material should be cleaned according to what it's made from but be sure not to get the cleaner you use here on the glass as it can leave a residue that makes glass cleaning harder.
How to clean stainless steel kitchen cabinets
metal kitchen cabinets are less common than wood or laminate, but they are used as part of modern kitchen ideas. The best part of having steel kitchen cabinets is that they are very easy to clean. Paul McFadyen, metals expert, at metals4U, recommends not using 'anything too abrasive that might damage the metal coating. I advise using baking soda mixed with water to form a paste to remove any dirt or grease, as it is non-toxic. Be sure to rinse the area well after treating, and dry it with a microfiber cloth to prevent watermarks. You can also use baking soda to clean aluminum - so if your pots and pans are looking grubby or you have tough to remove stains, use the same paste to get them looking shiny and new.'
The best ways to clean grease off kitchen cabinets
Grease is inevitable in a kitchen because of the cooking process and cabinets above the stovetop are especially liable to pick up a coating. A dish soap solution is effective at degreasing without removing the door finish.
If you like to use natural cleaning methods, you could reach for white vinegar to get rid of grease. Make up a 50:50 solution of vinegar and water and use it to wipe the cabinets, making sure your cloth is damp but not wet. Dry with a clean cloth.
David Mason, an interior designer and the owner of The Knobs Company, recommends cautious approach when cleaning greasy kitchen cabinets and says he 'wouldn't do this on expensive cabinets', as most decreasing agents are likely to affect the paintwork. However, 'if it's just a matter of time before you would re-paint anyway, then go ahead and use a degreaser. Then, apply a fresh coat of paint before
reinstalling the cabinets.' Kitchen degreaser can be bought on Amazon.
How to clean kitchen cabinet interiors
It's worth cleaning the inside of your kitchen cabinets from time to time, but you won't need to do it nearly as frequently as the doors – seasonally works well. For a deep clean, empty them of all contents and use a mild cleaner on a microfiber cloth to wipe shelves and interior. A toothbrush can help you work any small debris out of the crevices.
Cleaning the inside of your kitchen cabinets is also the perfect time to learn how to organize kitchen cabinets. The better organized they are, the fewer stains and spills there will be for you to clean up.
How do you clean kitchen cabinets without stripping the paint?
Accidentally stripping off the paintwork is the biggest worry when using cleaning or degreasing agents on your cabinetry. David Mason points out that you don't necessarily need a dedicated degreaser for the job – ' any type of soap will do the
trick, but it may take a little more elbow grease.'
How to clean wooden kitchen cabinets that are sticky
Mason recommends using 'a cleaner like Goo Gone or something similar, and wipe it on with a soft cloth (like an old t-shirt, cut into small pieces.) Let it sit for a
minute, and wipe it off with another clean cloth. This should remove the
sticky residue without damaging the wood or stripping the finish or paint.' You can get Goo Gone on Amazon.
If you are especially worried about the paintwork, or you've recently repainted your cabinets and now there's a greasy stain, you can try a gentler method, recommended by Cathy Abraham, a home blogger, cleaning and
organization specialist at Everything Better.
Abraham advises using a blow dyer 'to gently heat the surface and let the grime melt. Wipe off the surface immediately and repeat till you remove the grime. Then, soak a rag in soapy water and wring off the excess water. Wipe the kitchen cabinet surface with the damp rag. If there is excess moisture on the wood, wipe it off with a
dry cloth or use the blow dryer to dry off the surface immediately.'
Kitchen cabinet cleaning essentials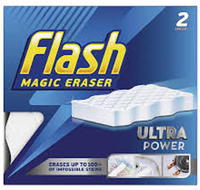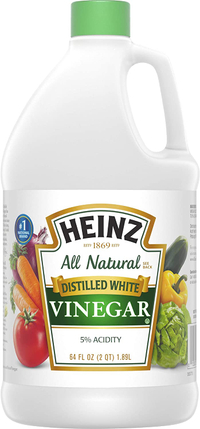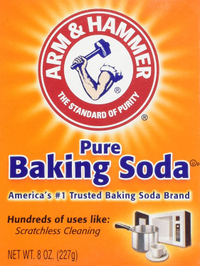 Kitchen looking fresh 🙌