Choosing decking materials for a garden transformation? Decking has become a popular way to create an outdoor dining or outdoor living area in the garden. As well as working within level plots, it's a great solution for sloping gardens or uneven gardens because it allows you to construct a flat space of the size you require. Decking can even make a boring garden more interesting by incorporating different levels. A deck will complement plants and other features in the garden because of its timber or timber look – but which decking material will suit your space best? Read on to find out...
Once you've chosen your decking material, get more practical advice on how to install a deck, and on designing a garden from scratch.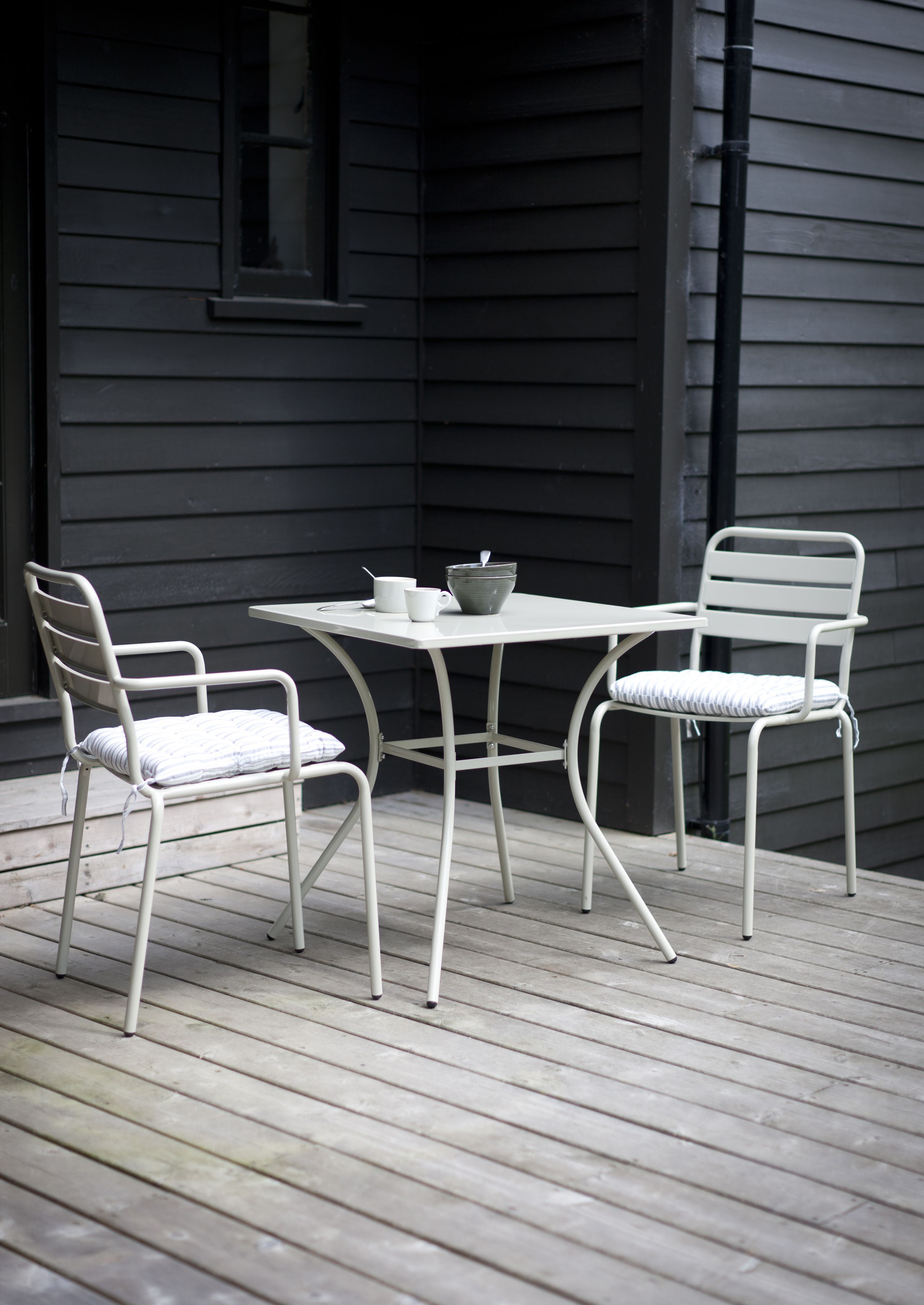 Which are the best materials for decks?
Timber is a classic choice for deck boards, and both soft and hardwood designs are available, but there are also man-made options that may suit your plot and your lifestyle.
Softwood – which is actually so called because it's made from conifers rather than broad-leaved trees – is often used for deck boards. Look out for boards that have been pressure treated. This makes them resistant to rot, decay and insect damage. Alternatively, consider heat-treated softwoods as this process also improves durability.
Softwood is a low cost option, but you will need to maintain the boards regularly, cleaning and treating them. They're also easier to install than hardwood designs. If you want the richer colour hardwood decking provides, opt for a warm brown softwood board or use a stain to get the look.
Tip: Look for the DeckMark symbol from the Timber Decking Association, which indicates the use of quality materials and the assurance of longevity.
Hardwood decking boards can be made from tropical timbers or species such as oak, and the colours are generally warmer than those of softwood decking. They are resistant to warping and rotting, and the boards are strong. Correctly cared for, hardwood decking is extremely durable. Hardwood boards are more costly than softwood decking, but this long lifespan could make them a better investment. The dense timber does make hardwood decking more tricky to DIY install than softwood, though.
Tip: Ask your supplier about the origin of the timber so you can be sure it comes from a sustainable source.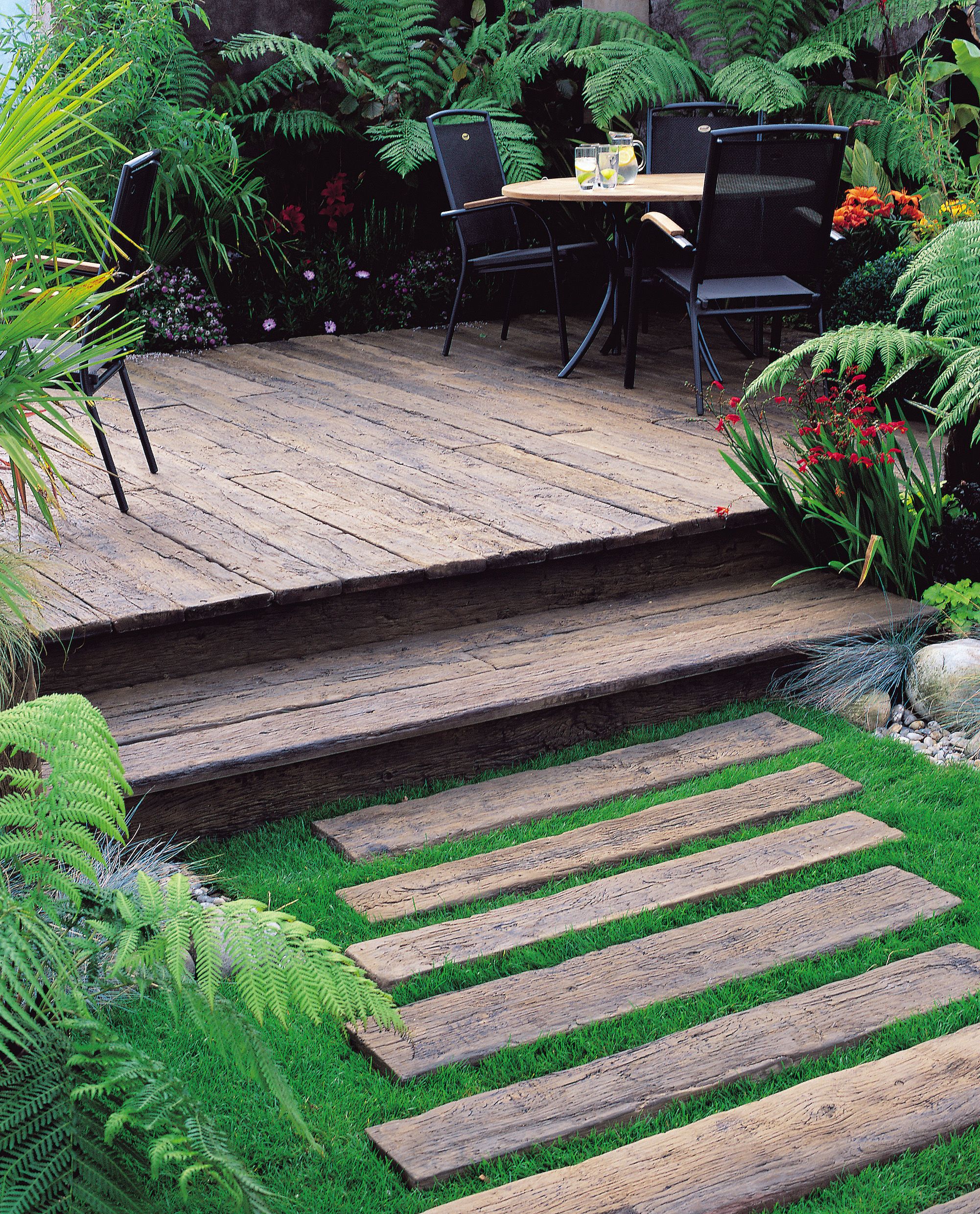 Composite decking boards are made from plastic and wood fibre – often recycled materials. The boards are designed to avoid warping or splitting, and are highly durable. Choose them if you prefer decking boards that will stay looking new – they're designed not to fade in sunlight. Unlike wood decking, composite decking won't need treatment, so all that's required to keep it looking good is cleaning. However, it will probably be more costly than softwood.
Bear in mind that you won't be able to change the appearance of composite decking because it can't be sanded and stained, but there is plenty of choice when it comes to finishes, and it can look like a variety of different woods.
PVC decking is cheaper than wood, and doesn't have the maintenance requirements plus it is strong. On the downside, it doesn't have a timber look.
Aluminium decking is newer as an option. It's easy to look after, but of course will have a different appearance than timber or timber lookalikes – try it for a contemporary garden scheme.
What other decking material options are there?
If you like the idea of decking that creates a different look, check out boards that have an extra surface layer. Decking featuring artificial grass on wood boards will make a garden look greener overall and it's gentler underfoot than timber or composite.
Where slip resistance is vital – for example around a hot tub or swimming pool as well as on a patio used by young children – try decking with an additional rubber surface. In a choice of colours, it looks smart and is comfortable underfoot. Alternatively, you can fit an insert to do the same job.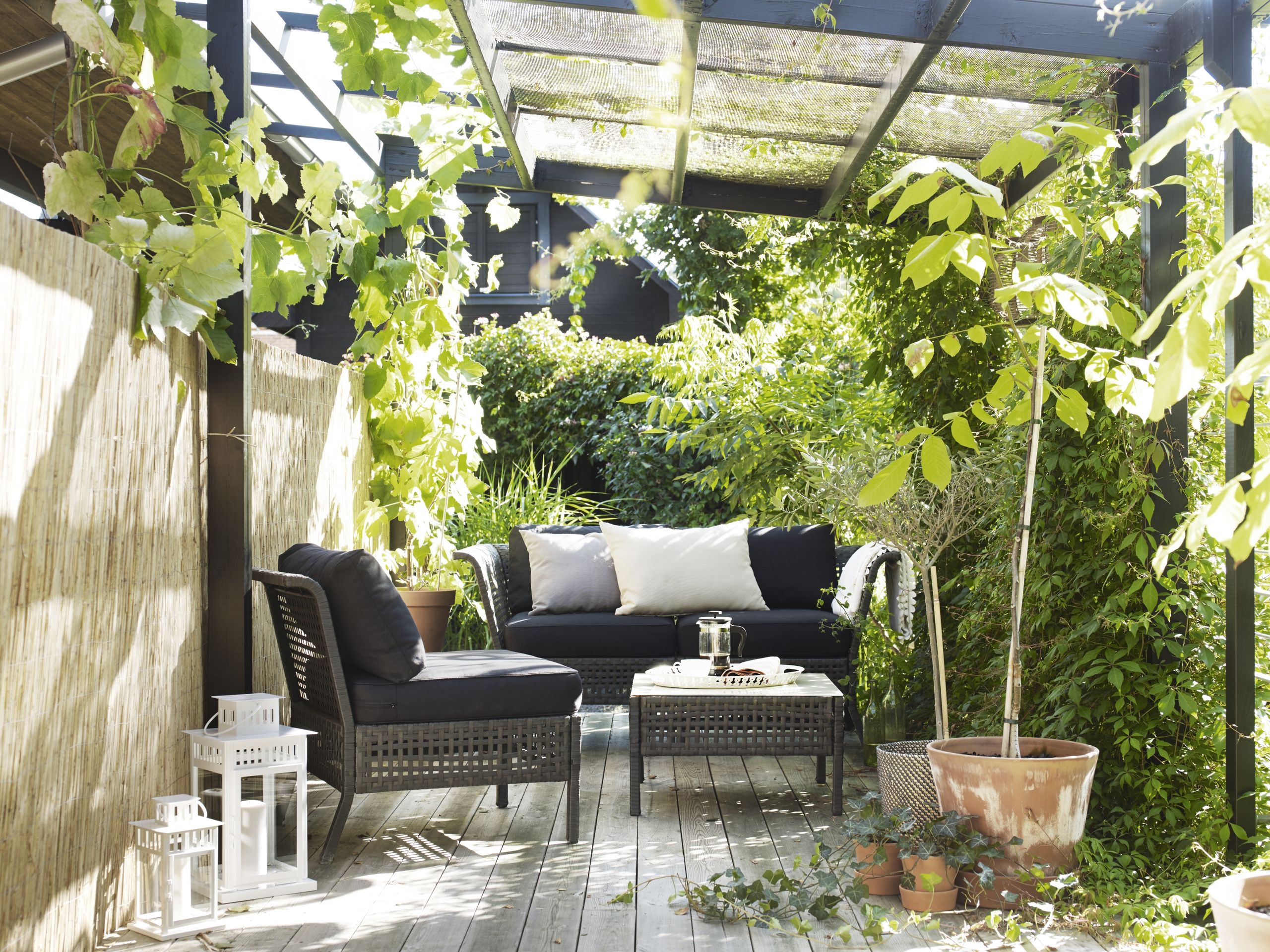 Deck boards or deck tiles?
Decking boards are suitable for extended areas either at ground level or as part of an elevated deck construction. They can be used over large areas, if required.
Deck tiles are an easy-to-lay option. However, they are designed for use in smaller areas – for example on a balcony, or to lay over a concrete patio.
If you planning a balcony layout, we have lots of ideas for small garden terraces and balconies.
Read more: