As much as we hate to admit it, the cold weather is on its way. We've rounded up a fall home maintenance checklist full of the key tasks worth doing now - to help make sure your home is ready for fall.
We love bringing fall decorating ideas to life and updating our home for the best season of them all. But it's crucial to check the exterior of your home is in top condition so you can make plenty of cozy fall memories without headaches such as leaks or a faulty furnace.
Fall home maintenance checklist
1. Inspect Your Fireplace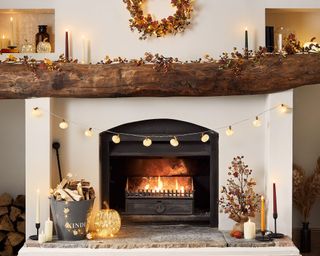 Make sure your fireplace is in good condition ahead of the cold months by checking the damper opens and closes properly. This is a small door inside a traditional fireplace, usually at the base of the chimney.
Look up into the flue - the tube that smoke goes up through - to ensure there aren't any obstructions. It's also a good idea to check your firebox for damaged or missing bricks or mortar.
2. Invest in a backup power source
Warner Quiroga, a Real Estate Investor with experience flipping houses in Long Island, New York, reminds us of the importance of backup power. He recommends investing in generators to keep your system running in case of a power outage.
3. Seal Windows and Doors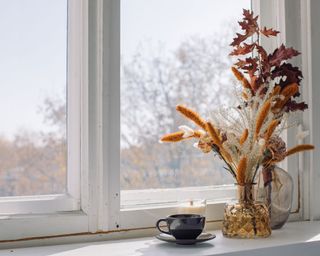 Gaps around your windows, door frames, and where pipes enter your house can let in cold air and condensation. Caulk up gaps bigger than the width of a nickel to help keep your home toasty.
4. Get Your Heating System Serviced
Before cranking up the heat, it's a good idea to check everything all the ways to heat your home are working properly. PuroClean suggests hiring a technician to inspect your furnace and heat pump so you know your heating system is functioning at the recommended efficiency.
This will also eliminate any worry of carbon monoxide or gas leaks - when it comes to your heating system, it's not worth taking any risks.
5. Service your hot tub
'To keep your hot tub running for winter guests, drain the water first. Remove and clean the filters before refilling,' says Vacation Rental Company, Evolve.
'Invest in a well-insulated cover to moderate the water temperature and keep heat from escaping.' As guests come and go, keep water levels consistent in your best hot tub and have ice melt or sand on hand for the surrounding pathways.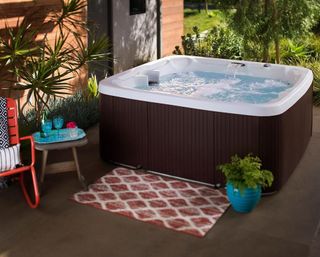 6. Turn off Exterior Faucets and Sprinklers
The water in outdoor pipes can freeze and cause the pipes to burst as the ice expands. First, disconnect your garden hose and drain all the water in the exterior pipes.
If you prefer, you could replace exterior faucets with freeze-proof faucets for the winter months.
7. Mulch leaves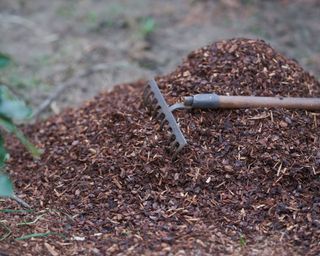 We're always sad to see the lovely autumn leaves fall from the trees as winter nears, but they can be used to nourish your lawn. Instead of simply raking the leaves in your yard, you can mulch them.
The resulting compost will help to keep your lawn healthy, preventing weeds and helping the soil retain moisture in the summer. Also, when putting your best lawn mower away for the winter, add a stabilizer to the fuel tank to protect the engine if the tank still contains fuel.
8. Reverse Ceiling Fans
Since heat rises, turning your ceiling fans in reverse could help heat up your rooms. If it means you can turn down your thermostat by just one or two degrees, it's worth it, saving energy and money.
Bill Samuel, a residential real estate developer in Chicago and Illinois licensed general contractor recommends adjusting the setting on any ceiling fans you have in the house to run clockwise. 'If you look on the base of the fan you should see a small switch that you can flip to change the direction the fan turns,' he says.
9. Protect Your Pool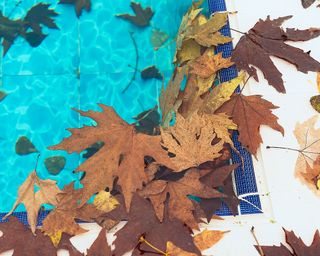 Michael Dean, Co-Founder at Pool Research, says that if you've got a swimming pool on your property, then preparing it for the fall is essential. 'A good quality winter cover will prevent most of the falling leaves from entering your pool, and also comfortably hold the weight of the mounds of wet leaves that will gather on top,' he says.

'A leaf net and a pool cover pump are also smart ways to protect your pool throughout the fall and winter,' says Michael.

10. Trim your tree branches
'Survey your property and look for any trees with branches that hang over your home,' says Constantine Anest, owner of Ethos Roofing & Restoration. 'Those branches can pose hazards to your roofing system.
'If, for instance, snow builds up on those branches during the winter, the branches can snap and fall onto your roof, inflicting serious damage to your property.'
It's much better to do it now before it starts snowing than to end up needing to repair your roof due to leaks and water damage.