If you feel like you constantly have your hands full, then I have a solution for you.
It is coming up to three years since I left the office and became a remote worker for good. Because of this, keeping my home tidy has been even more important as I am there 24/7 trying to fit my social, personal, and work life into five tiny rooms.
One of the things I noticed pretty early on, was that while I had swapped a commute by car to the office for a walk on foot from one room to the next, the stuff I needed to take with me to my small home office had not really changed. My phone, charger, water bottle, and maybe a spare layer in case I got chilly would follow me to my desk — much like they would if I was leaving the house.
Add to this some lip balm and hand cream close by in winter, and then a load of meds after the diagnosis of a chronic illness, and I was soon lugging more than I could physically carry to my workspace... then downstairs for lunch and back upstairs at bedtime.
Sure, I can have duplicates of some things in my home, but when space is at a premium, you don't really have room for a bunch of spares in every room. So, I needed a solution to end the juggling act of stuff when I moved rooms.
Enter: my life caddy.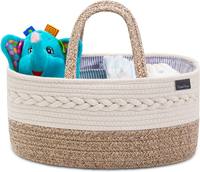 YeaYee Caddy Organizer | $15.98 at Amazon
Advertised as a diaper caddy, this rope basket with handles has three handy compartments that can be removed thanks to a velcro fastening. At 14.2x8.7x7.1 inches, it has plenty of room for everything, including your snacks, headphones, and much more.
How I use my caddy
I felt like I had come up with a major hack when I bought this Amazon organizer, but really it was a visit to a friend with a newborn that inspired this purchase. As she got her baby's diaper caddy out for changing time, I joked that I needed one for my ever-growing set of daily essentials.
Now, I have everything I need for the day in my handy — and stylish — rope basket. And being neutral in color and simple in design, it matches the decor of every room I lug it to.
The idea probably isn't that novel to you if you already have a cleaning caddy for chores, or even something similar for your craft supplies if you have a particular hobby. Perhaps you use a bedside caddy for the same kinds of things.
What is great about this life caddy though is that I can add what I want as the seasons and my needs change. When I am sick, I throw in some painkillers and tissues. If I am super into a particular book, I can put that in to read on my lunch break or when I curl up on the couch at the end of the day. Right now, it is holding a notebook as I think of things I want to add to my to-do list for the new year. It is enriching my life in less obvious ways than just stopping me from dropping things I can't carry.
If you like to reset a room as you leave it, having your caddy nearby to put miscellaneous items in is also a great way to transport them back to their rightful homes at the end of the day.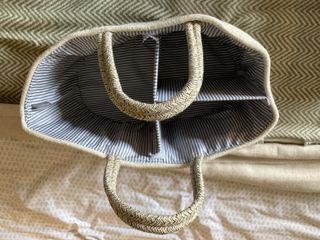 There are tons of affordable caddies to choose from, but I find mine is the perfect size for everything I need each day, including larger items like a water bottle and even a spare sweater or thick socks in colder weather. It is also small and lightweight enough to port from room to room. It is kind of like a purse for the house.
And at under $20, it was a tiny price to pay to be more organized. Because I put everything back in my caddy when I'm done, I save minutes each day hunting for my mislaid phone/meds/Invisalign case.
The only thing it can't solve for me is making me use those saved minutes more productively...
More caddies to streamline your life
Looking for a different style? We rate these stylish caddies.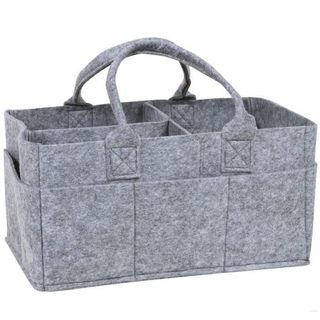 Sammy & Lou Trend Lab Felt Caddy
This Scandi-style caddy has three large internal compartments plus smaller pockets around the outside for smaller items. It comes in two timeless shades of gray (one light, one dark) or a cute pink felt.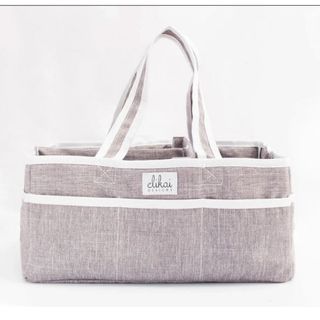 This fabric organizer has a total of eight pockets and measures 14x10x6.5 inches. It has a reinforced bottom to support everything you put in it and is perfect for everything from meds (as one happy reviewer states) to craft supplies.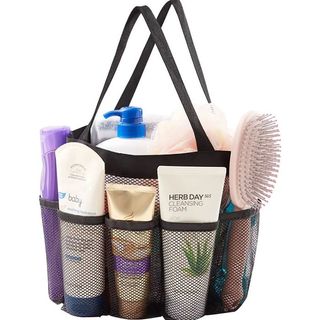 Lifewit Mesh Shower Caddy
Want something super affordable? Or something you can pack away should there come a time you don't need it? It's worth trying t a basic shower caddy. It has dorm-life vibes, but it's still super practical and will do the job you need with seven side pockets, a large central section, and reinforced handles.