The Range voucher codes and deals for November 2021
Save cash when shopping with these 8 The Range voucher codes
The Range Codes you might have missed
Most Popular The Range Codes & Discounts
Offer Description
Expires
Discount Type
Save on a Jonas and James Kitchen Over £3000 with £250 off
Free Returns to Store Available
Receive Special Offers with Newsletter Sign up
Christmas Trees Available from Only £4
Shop Christmas Tree Decorations from Only 80p
Hints & Tips
The Range has teamed up with Iceland and is now selling a choice selection of frozen foods in around half of its stores, with plans to expand out to more. You can pick up great value, tasty pizzas, essential veg, your favourite dessert and more while you are shopping for items for the kitchen and dining room, or even for furniture and plates for eating alfresco. Smart idea!
Already renowned for its value for money products, The Range also has an offers section where you can find 100s of items being sold at a discounted price. Whether you are after soft furnishings, kitchen appliances, electricals, DIY and craft items, health and beauty products, treats for your pets or garden essentials, there are always some great deals.
Get to know The Range better and you could win a £100 gift card to spend in store. Sign up to the newsletter and you'll get regular updates of what's happening in your local shop. And you'll get entered into the quarterly prize draw, with a gift card to win.
---
FAQs
Can I return items to The Range?
If you have changed your mind or the item is unsuitable, you can return it for a refund in its original, unused condition within 28 days of receiving it. Items can be taken back to the store or sent back by post. Contact the customer care team on 0345 026 7598 for authorisation for a return
How much does delivery cost from The Range?
Delivery prices can change based on your location and will be more expensive in remote areas. A saver delivery within three to five working days costs from £3.95.
Express, next day, and nominated day delivery will cost from £4.95. Fragile items will take three to five days to deliver and will also cost from £4.95.
There is also an order and collect from you local store option, which is £3.95.
How much does delivery cost if I have ordered larger items?
A medium delivery, marked with a trolley symbol, will take from 16 working days and will cost from £9.95. A large or XL saver delivery, will take from 22 working days, and cost from £9.95. A large or XL express delivery (from 18 working days) costs from £19.95.
What ways can I get in touch with The Range?
The customer care team is available on 0345 026 7598. You can also leave a message on the website or use live chat.
Is there a branch of The Range near me?
With 195 stores across the UK and Ireland, the chances are there is one close by. And new stores are opening all the time. Find details of their locations at the range.co.uk/stores/
---
How do I use The Range voucher code?
1. Choose what you want to buy and add to your basket at The Range.
2. Click on to the basket page and look for the box where you can enter your discount code.
3. Find the code you want, cut and paste it into the box and hit apply
4. Once you are sure the discount has gone through, proceed to payment.
---
Cocoon yourself in comfort at night
We spend nearly a third of our lives in bed. So it's important to get a mattress that makes it a pleasurable experience to be there. A mattress with supportive springs can give you the degree of firmness you want and not dip or jostle you when your sleeping partner turns over at night, while one made of high tech foam can mould itself to your body and cocoon you in comfort and ease your back and joints. Hypoallergenic materials in the mattress can also prevent the irritants that cause reactions like a blocked nose, water eyes and itchy skin that can all disrupt your night's sleep.
If you are buying on a budget, the Memory Bonnell Mattress has a traditional sprung interior, overlaid with soft polyester cushioning and a layer of body-conforming memory foam under a quilted top layer. It is a no0turn mattress so you don't have to awkwardly flip it to prevent one side being worn down. And all this costs less than £100 with a single available for £69.99 and a double for £94.99.
For a mattress with a little extra cushioning, look at one with a pillow top. The Deluxe 800 Pillow Top Pocket Mattress sold at The Range has individual pocket springs that can respond separately to your body's movement for total support and comfort. Above this is a sleep surface of layered wool and cotton, finished with a luxurious deep pillow top for that feeling of sleeping on a cloud. This is a low-maintenance mattress that doesn't need turning, and it arrives rolled so there are no struggles getting it up the stairs. Prices start at £184.99 for single, but look to buy with a discount code and save as you sleep.
---
Time to revamp your kitchen

The Range has taken on the big boys in the DIY and fitted kitchen market and has a partnership with Jonas & James Kitchens. The stylish ranges offer everything you need if you want to update your kitchen, with modern, traditional and handleless designs.
You can select appliances from big brand names like Bosch, Hoover Candy and Neff, worktops in different materials, ranging from budget-friendly laminate to solid surfaces made using state of the art technology. There is also a wide choice of accessories so you can style your kitchen how you want it. Jonas & James kitchens are displayed at a number of branches of The Range, where you can go and look at the designs on offer, and also get a consultation to create your dream kitchen. A full list of branches of stores where the kitchens are on show can be found at jonasandjames.co.uk/store-finder. There is also an online design service where you can plan and style your kitchen, and have a virtual appointment with an experienced designer who can fine tune your scheme. Using screen share technology, you can see the completed plan and make any tweaks you want. Once you are happy with the look – and the price – you can also order it online.
The Range has all the appliances and items you might need to fit out your newly designed kitchen. Getting matching pieces can help to keep your new scheme looking streamlined and uncluttered. Check out Swan appliances which come in a range of complementary colours. You can pick up a retro-style toaster – two slices or the family sized four – an air fryer, espresso machine, a bread bin, stand mixer and even a sensor bin for your rubbish, all in the same pastel tones. Or try the Nordic Blue kettle, toaster, coffee maker, microwave and bread bin for a cohesive look with a Scandi vibe.
Rate The Range Discount Codes
About The Range
Home really is on The Range; the UK's fastest growing retailer with 195 stores selling affordable items for the home, for leisure and for the garden. The Range began in Plymouth in 1989, and soon proved to be a high street hit with its broad selection of homeware and furniture, DIY and crafts, toys and tech, appliances and pet supplies and clothing for the whole family – all at competitive prices. It has now gone international, delivering to 27 countriesThe Range stocks more than 65,000 products across 16 different departments, and is really a one-stop-shop when buying for the home. If you don't have time to pop into one of its many stores, or you want to browse for goods at night, The Range website is packed full of inspiration – you can choose to shop by room, by occasion or theme, or just look for everything you need for Christmas. Products at The Range are already designed to be affordable, but you can pick up even more of a bargain by using a discount code.
Written by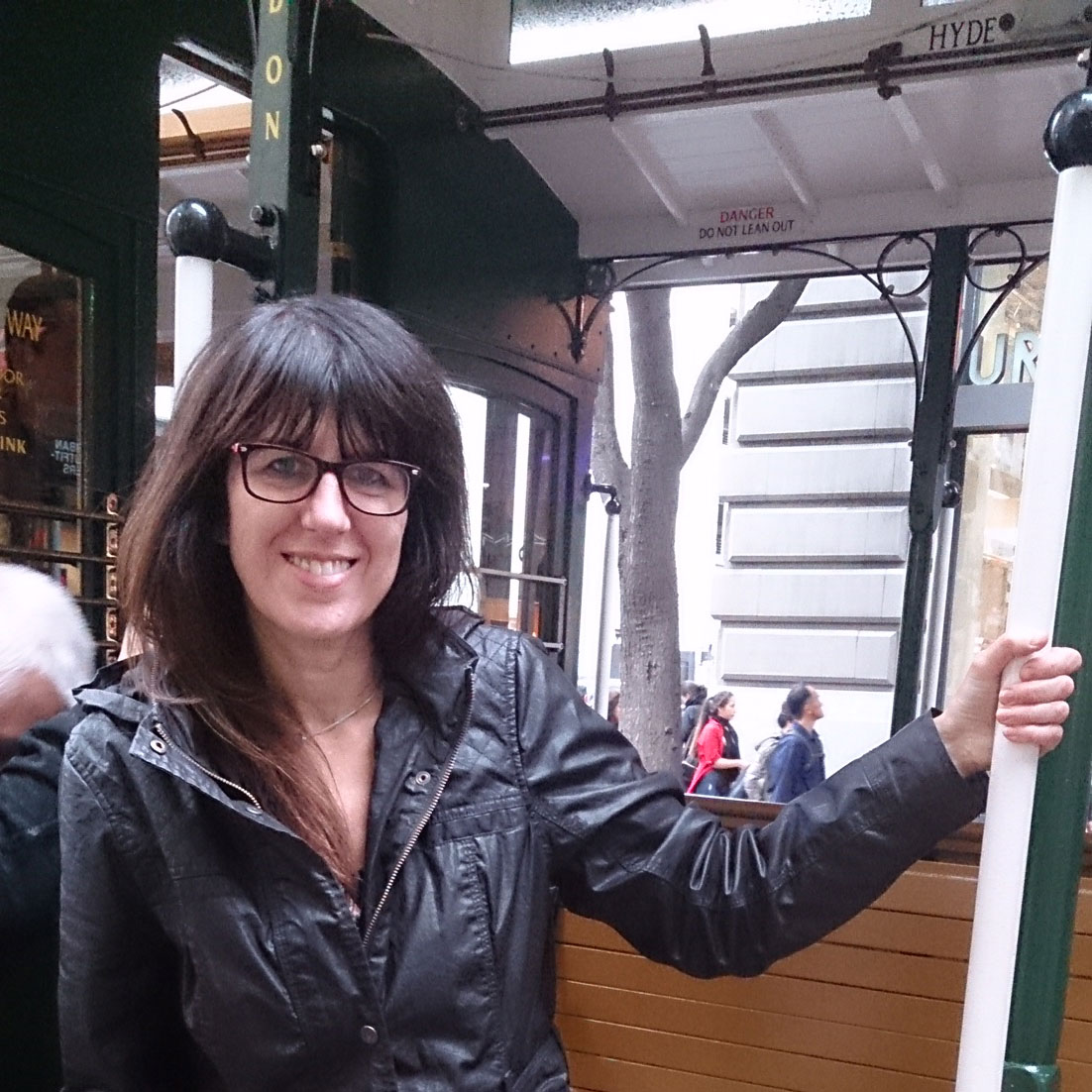 Alison Jones
Assistant Editor
Alison is Assistant Editor on Real Homes magazine. She previously worked on national newspapers, in later years as a film critic and has also written on property, fashion and lifestyle. Having recently purchased a Victorian property in severe need of some updating, much of her time is spent solving the usual issues renovators encounter.
The Range Offers Summary
6 live deals
2 live sales
Top saving 50% OFF
Last updated Fri, 26 Nov 2021