La Redoute discount codes for October 2021
Save cash with these 18 La Redoute discount codes!
Hints & Tips
Get exclusive offers, product drops and early access to sales by joining the La Redoute mailing list. You'll get their newsletter delivered to your inbox on the regular – and be the first to shop the best deals and discounts.
Fancy a browse? Head to the Sales & Clearance section on the La Redoute website to see every offer in one place. You can grab serious bargains here on everything from lighting to bed linen, so it's well worth a look if you're updating your home on a budget – as well as if you fancy a fashion steal.
Check back here regularly for all the latest La Redoute voucher codes, and take a second to browse the brand's homepage, too. Often they'll be advertising their biggest sales and deals, so you can click to shop direct. If you live near a La Redoute branch, you can take advantage of free Click & Collect. Not only will you avoid paying for your order, you'll get it quickly, too – perfect for impatient shoppers (we know – we are too).
---
FAQs
How can I find a La Redoute discount code?
You can find all the latest La Redoute promo codes right here. We're constantly searching for the next best deals, so check back regularly to see new offers and voucher codes.
What's the deal with La Redoute returns?
La Redoute returns are completely free. All you need to do is return your item within 21 days, in their original packaging and with any stickers, seals or tags intact. To return an item, place it in its original packaging, fill out the returns form and attach a returns label if you have one.
Does La Redoute do free delivery?
While La Redoute doesn't offer free delivery all the time, there are free delivery codes from time to time. Keep an eye on our page to get them as they arrive, and sign up to the La Redoute newsletter to be notified of special offers. Standard delivery costs £3.99, or choose free Click & Collect from your local store.
Does La Redoute offer a student discount?
Sadly La Redoute doesn't currently offer a student discount, but check back here as we'll update our deals as soon as they do.
---
How do you use a La Redoute voucher code?
1. Check the terms and conditions of your La Redoute voucher code and make sure they're applicable to your order.
2. Click the orange 'Get code' button and copy the code if required.
3. Head to the La Redoute website. It should have opened in a new tab or window, but if not, just click the link.
4. Add everything you want to your basket and head to the checkout to review your order.
5. Under the box that says 'My Order', click 'Add a promo code' and enter your code. Click 'OK'.
6. Pay up and get ready for your order to arrive!
---
Revamp your rental
Rental properties can be really tricky to make your own. They often come with rules on what you can and can't do, from repainting to hanging pictures. When you can't control the colour of your walls or add interest to a plain expanse of space, it can feel like you can't make your house a home. But we're here to tell you that there is a way – and with a La Redoute discount code, you don't need to break the bank to transform your space in a landlord-friendly way.
La Redoute is great for small pieces with a big impact, and their homeware pages are full of ways to makeover your home. Their furniture is a hit with renters thanks to its stylish, quality finish. A double bed for £150? We love to see it! When you shop their pieces you can filter by collection or room, so it's easy to find exactly what you need. They're hot on trends, too, so from timeless solid oak to funky rattan, it's easy to make a statement in a rented home.
Stylish rented homes are all about the accessories, so layer up the colours and textures to create a space that's uniquely you. Curtains and light shades are easy to switch up in a rental property as long as you put the original ones back up before you leave, so check out La Redoute's collection for stylish updates that'll make a big impact.
Next, let's talk rugs. They're great for covering up stained carpets or scuffed wooden floors, and they'll disguise the weirdest of colour schemes. You can even cover up those awful kitchen tiles with an outdoor rug that's washable and therefore food-resistant. Finally, it's time to add the finishing touches with bedding, vases, candles and plants. Explore all that La Redoute has to offer – there's literally thousands of options to suit every taste. And don't forget your La Redoute promo code to get all of this for even less.
---
Planet-friendly picks
We all need to do our bit to help the planet. From changing our energy provider to eating less meat, there are plenty of ways to live more sustainably. And being careful with our purchases is one of them. Gone are the days of stocking up on things you didn't need in sales, and buying cheap products for the sake of it. Now, we're all much more considered in what we spend our money on – and La Redoute is doing their part, too. Their Responsible Home collection consists of eco-friendly homeware made with the planet in mind, from responsible furniture to organic cotton bedding.
The materials we use in our clothes and in our home are important, and La Redoute's Responsible collection makes doing the right thing easy. Included in the collection is a bed linen range made from 100% cotton that's OEKO-TEX® STANDARD 100 certified. That means it contains no substances that can prevent a risk to health and is better for your skin. Bedding that helps protect your body while you sleep? Sounds good to us!
Also impressive is La Redoute's sustainable furniture range. Made from recycled wood and certified for sustainable forestry, the pieces have a limited impact on the planet – and they're durable, too, so you know you're investing in long-lasting quality.
It's more important than ever to make the right choices when it comes to the planet, and with a La Redoute promo code, you can take care of your bank balance, too. So get shopping and transform your home the eco-friendly – and wallet-friendly – way.
After a stint writing for true life titles, Ellen made her venture into the world of interiors in 2017 on Real Homes magazine. Now deputy editor, she's always taking inspiration from Real Homes' clever tips and tricks for renters, and has a special interest in sustainability in the home.
Rate La Redoute Discount Codes
About La Redoute
Want to add a touch of French nonchalance to your life? Find gorgeous homeware and effortlessly chic clothes at great prices at La Redoute. Founded in 1995, the brand has collaborated with some of the all-time greats on their fashion pieces, from Stella McCartney to Isabel Marant. But of course, it's homeware we're most interested in at Real Homes – and La Redoute offers serious style on a budget. We're talking wallet-friendly pieces that will transform your space – and with a La Redoute discount code, you can make your money go further.From bedding and rugs to furniture and finishing touches, you'll find everything you need to update your home at La Redoute. And there's plenty to update your wardrobe, too, with fashion ranges for women, men and children. Their site is also packed with styling ideas, so you can be inspired while you shop. All you need is a La Redoute promo code and you're on your way to style paradise.
Written By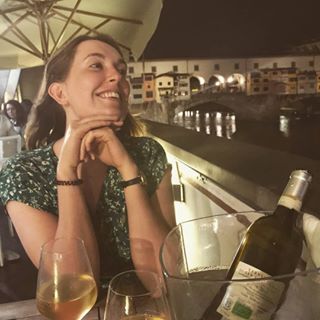 Ellen Finch
Deputy editor
After a stint writing for true life titles, Ellen made her venture into the world of interiors in 2017 on Real Homes magazine. Now deputy editor, she's always taking inspiration from Real Homes' clever tips and tricks for renters, and has a special interest in sustainability in the home.