Deliveroo discount codes for October 2021
Save cash with these 6 Deliveroo discount codes!
Hints & Tips
Head to Deliveroo's 'Deals and offers' page and fill in your postcode to filter all the local restaurants currently offering a discount. It's a great way to save money and potentially try something new.
Keep an eye out free Deliveroo delivery offers – the brand refreshes them from time to time, but you'll almost always find one.
Enter Deliveroo's regular competitions to be in with a chance to win. Fancy free Pret for a year? How about Byron? Check out Deliveroo Foodscene for all the latest prizes on offer.
Takeaway regular? There's no shame in that! In fact, it could even save you money. Sign up to Deliveroo Plus and for a small monthly fee, you'll get free delivery on orders over £10, plus receive exclusive codes to save even more. It's flexible, too: you can sign up for a 14-day free trial and cancel any time.
Been on the app for a while? If you've ordered with Deliveroo enough, you can build up credit to spend on more takeaways by referring friends. Deliveroo will send you a link, then you're ready to earn as you refer.
---
FAQs
What's Deliveroo Plus?
Deliveroo Plus is an scheme that offers member benefits for a small monthly fee. You'll get free delivery on orders over £10, plus access to exclusive offers not available to other Deliveroo customers. You can start with a 14-day free trial, and it's flexible – you can cancel any time.
Is Deliveroo in my area?
There's only one way to find out! Head to the Deliveroo homepage and type in your postcode. The website will then tell you which restaurants and takeaways deliver to your area.
What is the service fee for on Deliveroo?
As well as a delivery fee (if you don't have Deliveroo Plus), you'll also be charged a service fee based on your order amount. This helps Deliveroo improve its services, website and app and is calculated before any discounts are added.
Does Deliveroo take cash?
Deliveroo only takes card payments, which it says helps keep the service it provides seamless. It also keeps riders safe.
Should you tip Deliveroo drivers?
It's completely up to you whether you tip your Deliveroo driver. If you've had a great experience and want to give them a little something extra, you can add a tip via the app after delivery. It's important to note that your rider will receive 100% of your tip.
Does Deliveroo have free delivery?
While free delivery isn't standard (unless you're a Plus member), there are plenty of free delivery offers around. Check back here and on the Deliveroo site for the latest Deliveroo discount codes.
Can Deliveroo deliver groceries?
It can! It works the same as ordering takeaway: enter your postcode, choose the shop you'd like to order from and add items to your basket. You can then checkout and your order will be on its way.
---
How do you use a Deliveroo voucher code?
1. Check the terms and conditions of your Deliveroo promo code to make sure it applies to your order.
2. Click the orange 'Get code' button and copy the code if required.
3. Head to the Deliveroo website – it will have opened in a new tab or window – or click the link.
4. Start your order! Add everything you want to your basket and go to the checkout.
5. Scroll down and under the 'Promo Code' section, enter your discount code. Click 'submit'.
6. Pay up and start getting excited!
---
Dine out on the high street at home
There are few greater pleasures than heading out for dinner. But sometimes you just want the convenience and deliciousness of a restaurant meal, without having to leave the house. Order your favourite cuisine, sit back and relax while you wait for it to arrive. And with a Deliveroo discount code, you can save money on top restaurants too.
Craving the carby comforts of your favourite Italian chain? Uncork your best bottle of wine, light a candle or two and make an order on Deliveroo. Crispy garlic-laced bruschetta, spicy penne arrabbiata, rich, coffee-soaked tiramisu: it's just a click away. Serve it up on your fanciest crockey – gingham tablecloth optional but highly recommended – and dine in in style.
Or how about warm, comforting pho while you binge-watch a box set? The delicate, aromatic noodle soup is the perfect accompaniment to your favourite film or TV show. Order spring rolls or a salad on the side and you're in true foodie heaven – just don't forget the fresh herbs to top it off.
If you'd rather get dressed up for a big night in than go out tonight, Deliveroo can help with an array of delicious dishes. Whatever your tastes – whether that's an all-out Indian extravaganza or a well-deserved cheat-day burger – you'll find it all on the app. Use a Deliveroo voucher code to enjoy an indulgent meal for less – leaving you to savour the restaurant experience at home. All's that left is for you to choose where you're headed tonight.
---
Takeaway, but make it healthy
Who says takeaway has to be unhealthy? If you don't fancy cooking this evening but know you really ought to have some veggies, Deliveroo has just the thing for you. From salads to soups, protein pots to buddha bowls, there's something for everyone on the app. Oh, and don't forget to use your Deliveroo discount code – because we're looking after your wallet's health as well as yours. All that's left is to decide what to have, and we've got plenty of recommendations.
Middle Eastern food is a great place to start when it comes to healthy food that packs in a ton of flavour. Try a lamb kofta grill with filling grains like rice or couscous or, if you're vegetarian, a tagine packed with veg and warming spices. Sharing with friends? Mezze is a great way to replicate an all-out buffet-style takeaway in a healthier way. Pile up your basket with houmous, baba ghanuj, stuffed olives, falafel and fattoush for a veritable feast.
Fancy something a bit more pared back but equally as tasty? Make your way to Japan and its famous delicacies from the comfort of your sofa using Deliveroo. If you have a sushi bar near you, that's a great option for a healthy but filling lunch or a light dinner – and if you're not convinced by raw fish, the veggie options are equally as good.
Eating healthily while you takeaway has never been easier thanks to Deliveroo. Simply enter your postcode and see what cuisines await – and use a Deliveroo promo code to save on your order. Enjoy!
After a stint writing for true life titles, Ellen made her venture into the world of interiors in 2017 on Real Homes magazine. Now deputy editor, she's always taking inspiration from Real Homes' clever tips and tricks for renters, and has a special interest in sustainability in the home.
Rate Deliveroo Discount Codes
2 ratings with the average rating of 0 out of 5 stars.
About Deliveroo
For a restaurant-worthy experience from the comfort of your own home, look no further than Deliveroo. The food delivery giant has been bringing your favourite dishes to your door for eight years – and with a Deliveroo discount code, you can get your favourite cuisine for even less. Scroll through the Deliveroo app and you'll find all your local restaurant at your fingertips. Craving a pizza or want to try the new cafe that's just opened down the road? Log on to get your food delivered direct to you. You can even order groceries from your local shop and have them arrive in as little as 30 minutes – now that's convenient! From Wagamama to Pizza Express, open up to a whole world of food from your sofa – and do it all for less with a handpicked Deliveroo promo code.
Written By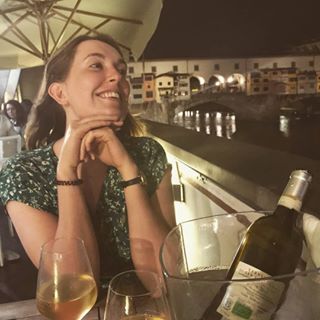 Ellen Finch
Deputy editor
After a stint writing for true life titles, Ellen made her venture into the world of interiors in 2017 on Real Homes magazine. Now deputy editor, she's always taking inspiration from Real Homes' clever tips and tricks for renters, and has a special interest in sustainability in the home.