Our Eve Premium Hybrid mattress review will help you decide if this new mattress lives up to the hype. I've been sleeping on a vast range of mattresses and putting them through their paces to bring you a true picture of how comfortable each one is and how much support it provides. I've also roped in my husband Nick to create a balanced view of what each mattress is like for women (so often the purchasers) and men, persuaded friends and family to try them out, and have conducted some semi-scientific testing so that you can buy your mattress online with confidence.
If you take our word for it, invest in a mattress and unfortunately find it's not quite right for, don't worry. These guys will remove and recycle your old mattress when they deliver your new one. They refurbish or reuse all the used mattresses which are returned to them, and they're also aiming to be FSC (forest stewardship council) certified by the end of the year. Nice one.
Looking to find the best mattress for your needs? You'll find plenty of choice in our top pick guide – but don't miss our deep reviews first. Here, we review the Nectar mattress after a week spent sleeping on it.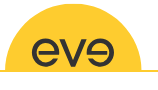 Eve | get two free pillows
Thanks to this offer, you can now save £118 when you buy a mattress. How? Eve will automagically add two free pillows to your basket when you check out with a new mattress. All deliveries are still happening, on time and on schedule. No code required. Deal ends: 15 September 2020
Eve Premium Hybrid mattress at a glance
Firmness: it rates as firm
Sleep position: it suits back sleepers and side sleepers who like a firm mattress
Your weight: it's suitable for people of average and above average weight
Motion transfer: fidget next to you? Motion transfer is undetectable
How it feels: supportive
Sizes: UK double, king and super king
Eve Premium Hybrid mattress specifications
About our review – and our reviewer
Linda Clayton has been writing about homes and interiors for nearly 20 years, working for publications such as Homes & Gardens, Country Homes & Interiors, Real Homes, Ideal Home, Livingetc and House Beautiful. Linda and her husband spend between five and 10 nights sleeping on each mattress. Find her on Twitter at @lindaclayton and @lindaclaytonwrites on Insta.
Type: Memory foam/Spring hybrid
Sizes: UK double, king and super king
Who will the Eve Premium Hybrid suit?
This is definitely one for those who like/need firm support – great if you have a bad back or achy hips.
What's the Eve Premium Hybrid like to sleep on?
The very first thing we noticed was the mattress depth. Most memory foam mattresses are low to the ground, even the really pricey ones, but at 28cm deep, the Eve Premium Hybrid isn't going to require a hoist to get you up in the morning. You might not think depth is important, until you try and put your socks on – a low mattress requires yoga-like flexibility. So that's the first tick in the Eve Premium Hybrid's favour.
Our first few nights weren't great to be honest. Moving from our trusted medium-firm pocket-spring, this mattress felt really firm. Like, sleeping-on-a-rock firm. But by the end of the first week our bodies had adjusted, or maybe the mattress had just warmed up and softened a bit. Whatever, we definitely found it more forgiving and slept sounder after night seven.
The Eve Premium Hybrid excelled on motion transfer. Nick is bigger and heavier than me, and really quite active in bed (when he's asleep I mean, get your minds out of the gutter, people) but none of that was noticeable during the night. Even midnight toilet trips went unnoticed by me (I have the bladder of a camel, Nick's is more shrew-scale), which made a big difference to my sleep quality, and general happiness come morning.
We'd both rate the Eve Premium Hybrid high on firmness (see table below), I honestly wouldn't want to sleep on anything firmer. Our six friendly testers (three male, three female, ranging from 10 to 17 stone) - rated it from eight to 9.5, so the general consensus was also in the firm camp. In fact this is the highest firmness rating my little band of helpers has reported thus far.
The weight test, which provides a crude analysis of how much you can expect the mattress to give, showed the weight sinking by 7.5cm on both the edge and middle. This supports our firmness verdict – the regular Eve Original we tested sank 8.5cm by comparison, while some pocket springs we've tried sank past the 10cm mark. The fact that weight measured the same depth on both the side and middle is pretty rare and the sign of a well made mattress that will provide an even surface from edge-to-edge. Basically, you'll get to enjoy the full surface area, no matter what size mattress you buy.
This mattress features new generation foam (Eve calls it Floatfoam), that promises weightless support. This was backed up by our posture test, which shows Nick's spine was aligned beautifully when sleeping on his side. I also found it very supportive when sleeping on my back but it was a too unforgiving on my boobs to sleep on my front. Who, of fairer sex, even does that?
How does the Eve Premium Hybrid rate online?
On TrustPilot, 90 per cent (of 3,977 reviewers) give Eve the top Excellent rating. However, this covers the entire Eve brand so isn't specific to this mattress. Still, it's a good score in terms of peace of mind on stuff like delivery and customer service. This is a pretty new mattress so I didn't find any other online reviews.
Eve Premium Hybrid fillings
The top cover zips off for washing. I popped it in the machine at 40 degrees and it went back on with ease – no shrinkage. The cover is threaded with silver strands and that may sound bonkers but apparently makes it antibacterial and antimicrobial, which is reassuring.
Then there are no less than four layers of foam, including the new Floatfoam layer, before you hit springs. There are 1,500 of the little darlings, all in individual pockets to stop them from getting tangled and, more importantly, targeting all those pressure points. Finally there's a non-slip case at the bottom to keep it all neatly in place. A lot of the layers include aerating and cooling properties, which really do pay off – usually we crank the window down in our bedroom at night but no need with this mattress.
Ordering and delivery
Delivery is free and quick – often within three days. You can choose your delivery day and time slot for free, too.
We tested a super-king and the box was much bigger compared to the regular non-springy Eve mattress. However, it was still wound into a fairly tight roll, making it easy to manhandle up the stairs, even if you have a turn in your staircase.
It was very heavy and needed two people to get it up there – luckily the Premium service includes two-man delivery to a room of your choice.
What do you get for your money?
A 10 year guarantee; free returns after 100 days and excellent, speedy delivery.
Is the Premium Hybrid worth it?
I am not sure how much springiness you get for the springs in this mattress, but you will get extra height and oodles of support. It's designed to suit all type of sleeper – front, side or tummy and, as long as you prefer a firmer mattresses, I'd say the Premium Hybrid delivers on all fronts. And don't forget, the heavier you are, the more cushioning support you will get – so that's one good reason not to hold back on the cake.
More mattress reviews to check out:
Read more: